Consistently ranked one of the best places to live in the United States, the Pacific Northwest perfectly balances technology, innovation, and pristine natural beauty. Anchored by the ever-evolving metropolitan area nestled on the Puget Sound, renters can find their perfect studio apartment in Seattle's city center and the surrounding areas.
Located in Belltown's high-energy neighborhood, Fountain Court offers stunning vantage points of the iconic Space Needle and unmatched access to the city's most popular destinations with a 99% Walk Score. Nestled in the vibrant, artistic hub of the Capitol Hill neighborhood, residents at Patent 523 and The Cairns can enjoy the local farmers market the area's best restaurants. In downtown Bellevue, Belcarra puts you within walking distance of more than 200 high-end shopping, dining, and entertainment experiences and breathtaking waterfront panoramas.
Essex apartment homes in Seattle provide studio apartment areas and exceptional in-home appointments, accompanied by a variety of convenient on-site amenities. Floor plans range in designs and style, with up to 720 square feet of living space at a more affordable price.
Seattle Studio Apartments
Choose from a diverse portfolio of studio apartments for rent based on your ideal location, must-have amenities and desired monthly budget. If you're relocating for school or work or moving to Seattle to soak in the majestic nature of the Pacific Northwest, we have an apartment to fit your lifestyle. Choose from one of many available studios for rent in unbeatable locations.
Apartment Locations
Seattle's growing tech scene is home to powerhouse companies like Microsoft, Amazon, Starbucks, and Boeing. Our studio apartment homes in Downtown Seattle, Bellevue, Redmond, and Kirkland are situated in iconic locations along the Puget Sound, surrounded by evergreen forests, mountains and thousands of acres of parkland.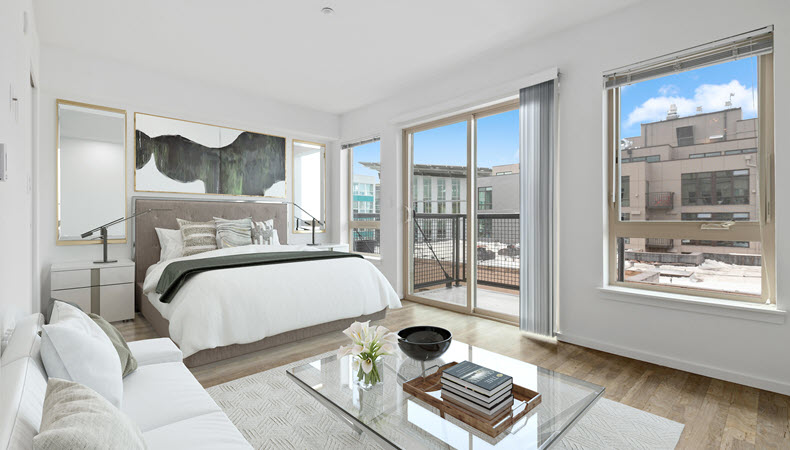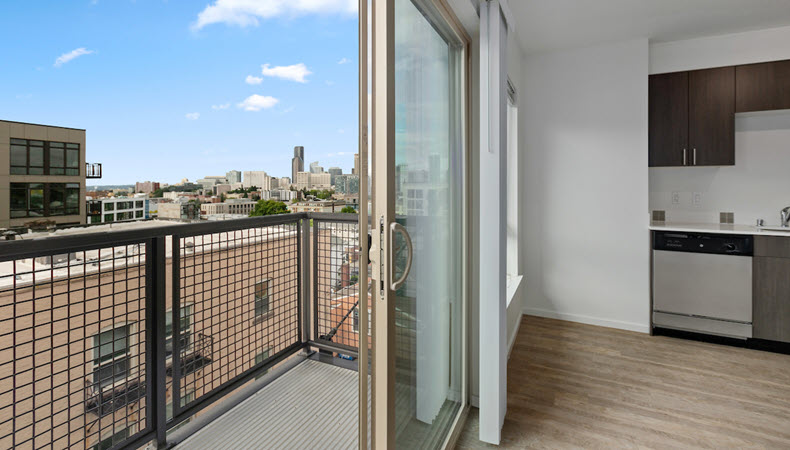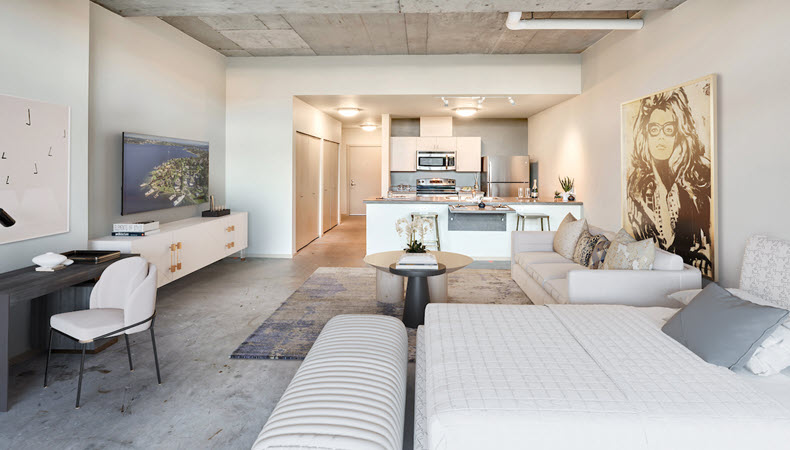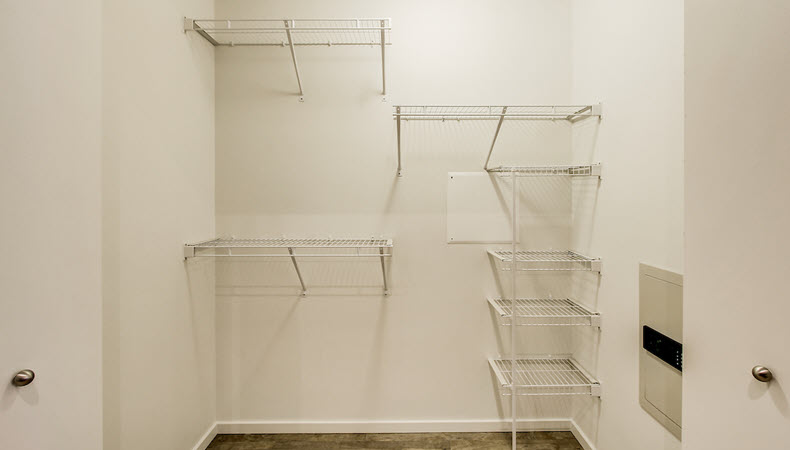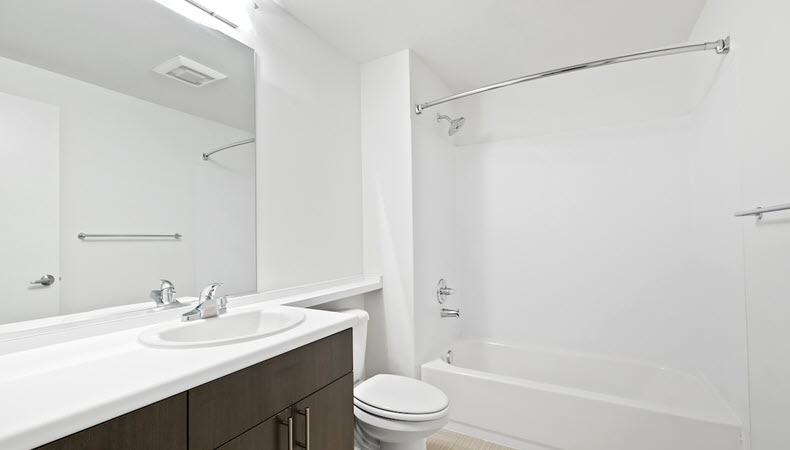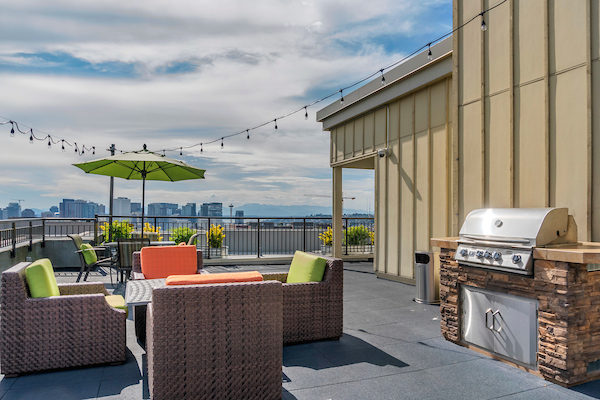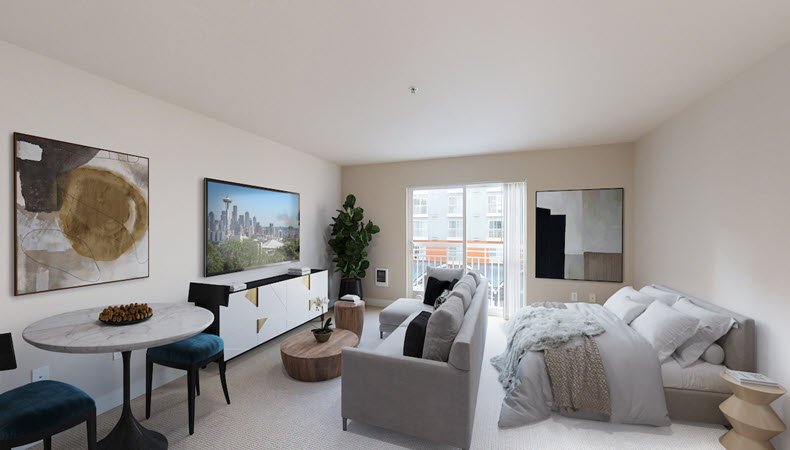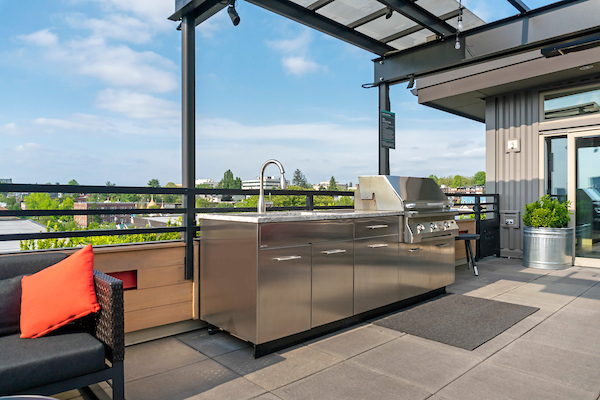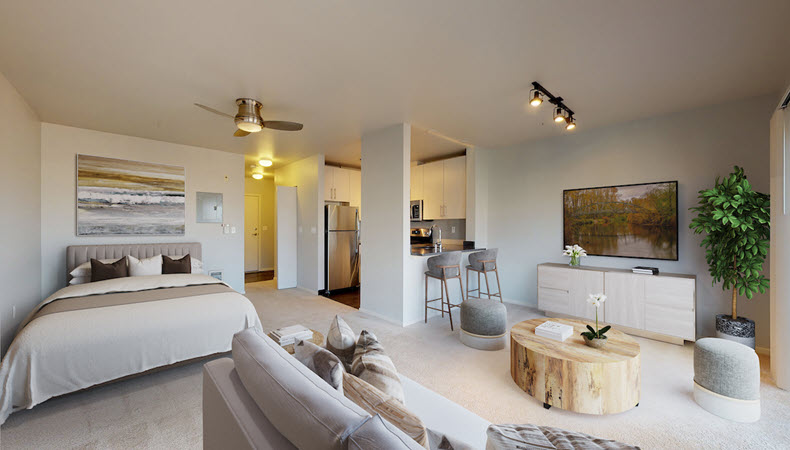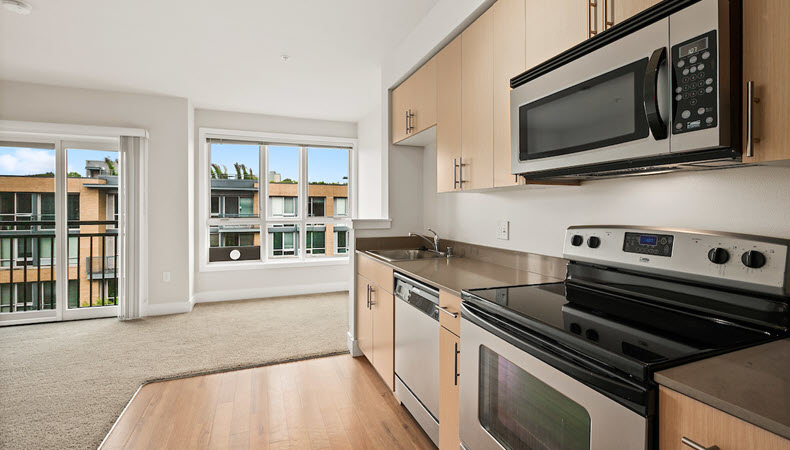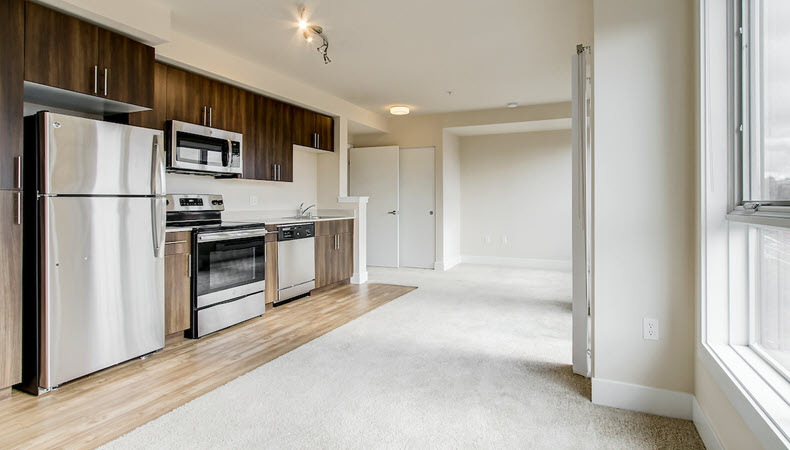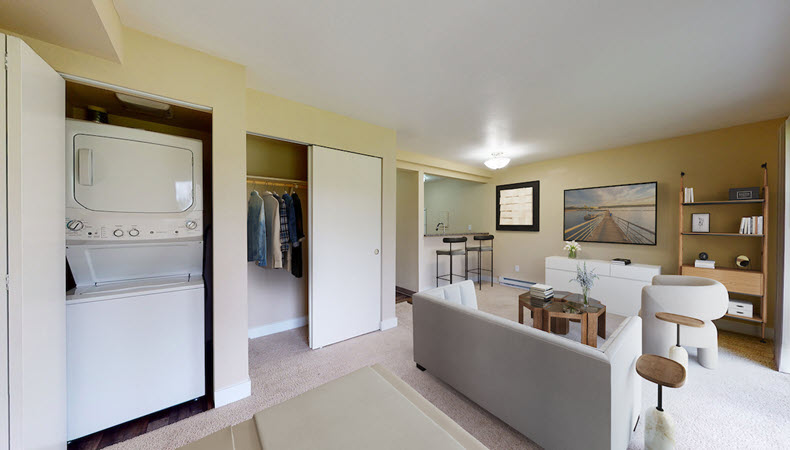 Studio Features and Amenities
Our studio apartments feature modern designs enhanced by luxurious elements such as floor-to-ceiling windows to take in scenic cityscapes, stainless steel appliances, in-home washers and dryers, and private patios or balconies. Elevate your living experience with abundant on-site amenities such as fitness centers, dog parks and pet washing stations, secured bike storage and repair areas, and rooftop patios with stunning skyline views. Whatever you desire when it comes to your ideal community to call home, we have an apartment for you.
FAQs
What is a Studio Apartment?
A studio is a one-room apartment that combines the bedroom, living room and kitchen/kitchenette into one open space. A studio apartment has a separate bathroom and often a separate closet. Although most studio apartment areas do not include any walls or partitions separating each room, there is space for a bed, living area and kitchen. Studio apartments within a rental property or apartment community may also include a patio or balcony, smart home features, and access to on-site amenities, like a pool and fitness center.
How Big is a Studio Apartment?
The square footage of a studio apartment varies depending on the location and community you are interested in. Essex studio apartments in the Seattle area can range up to 700 square feet in size.
How Much is a Studio Apartment?
The monthly rental cost of a studio apartment can fluctuate based on the type of home you are interested in and various other factors like upgraded appliances, the floor of the apartment, or location in the community. Generally, studio apartments are more affordable than a one-bedroom or junior one-bedroom apartment. We recommend contacting the community you are interested in for more information on studio availability, pricing and any current leasing specials.
Other Studio Apartment Locations
If you're interested in exploring other locations outside of Seattle, check out our additional studio apartment pages below. Essex offers a variety of studio apartments from San Diego to the Pacific Northwest in some of the most sought-after locations on the West Coast.