Bordered by the Pacific Ocean to the west and San Francisco Bay to the east, Essex studio apartments in San Mateo offer an unbeatable location on the Peninsula surrounded by the best the Bay Area has to offer. Adjacent to the picturesque waterfront towns of Redwood City and Foster Shores, Hillsdale Garden is just minutes from Hillsdale Shopping Center and nearby Laurelwood Park – the city's largest open green space with trails leading to Sugarloaf Mountain. Station Park Green is one of the newest and most uniquely designed properties in the Essex collection of apartment homes near downtown San Mateo with unmatched access to the area's metropolitan centers, wine country, famous beaches and national parks.
Up to 600 square feet in size, our studio apartments for lease are available in several floor plans and styles, offering renters the unrivaled opportunity to call Silicon Valley home while enjoying the perks of smaller home sizes, more affordable pricing, and low-maintenance living.
Available San Mateo Studios for Lease
When you're ready to find your perfect studio apartment in San Mateo, it's important to consider key factors like your monthly budget, hobbies and activities, and must-have amenities. Our open-concept studio floor plans are uniquely designed to match your lifestyle and minimize your living space while maximizing your living experience.
$1,994 - $3,620
|
STUDIO, 1, 2, 3 BEDS
Hillsdale Garden
San Mateo, CA
$3,209 - $5,284
|
STUDIO, 1, 2, 3 BEDS
Station Park Green
San Mateo, CA
Apartment Locations
Just minutes from Google, Facebook and Oracle headquarters, San Mateo's ideal location in the heart of Silicon Valley is centrally located just 30 minutes from San Francisco, Oakland and San Jose. A mix of urban inspiration, small-town charm, and a healthy dose of professional opportunity, our studio apartment homes put you in the middle of it all.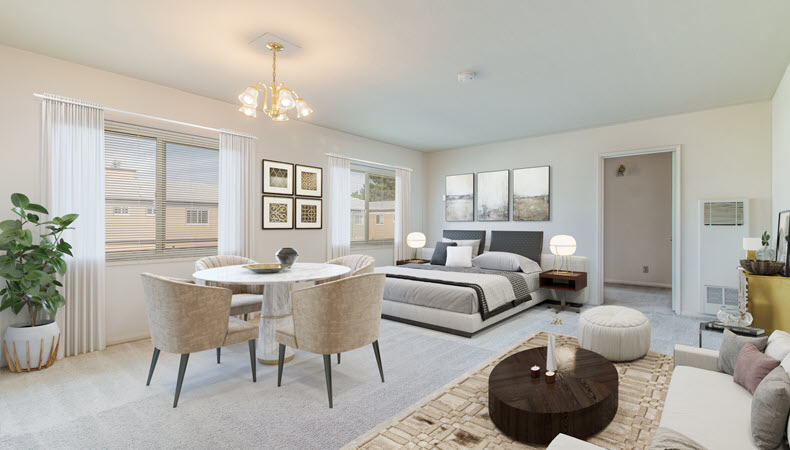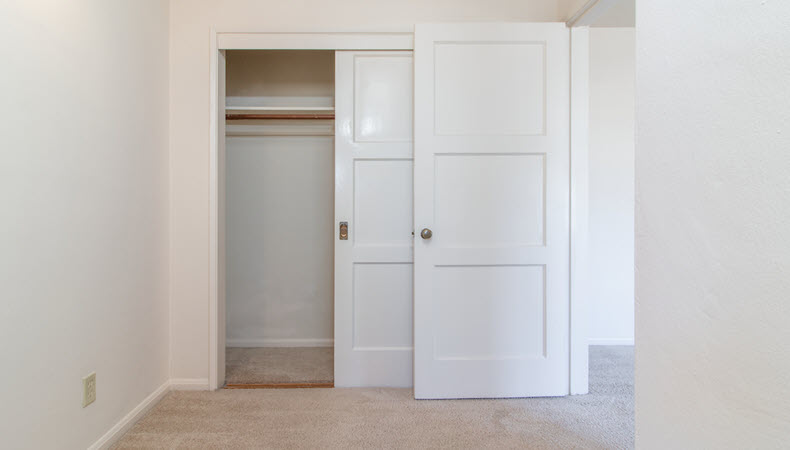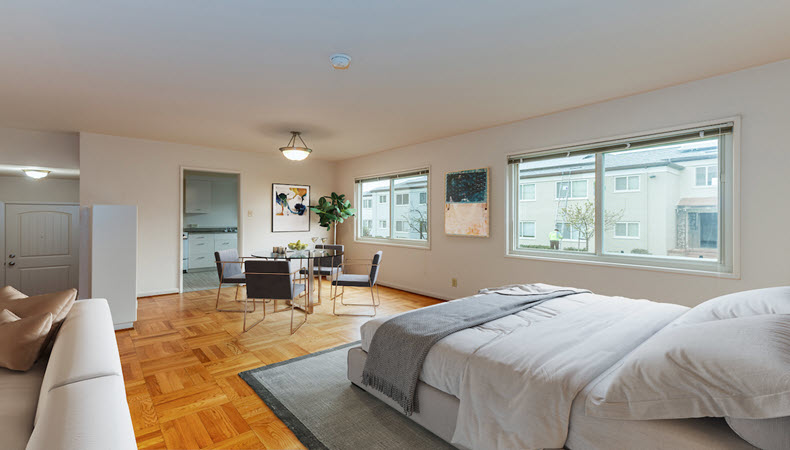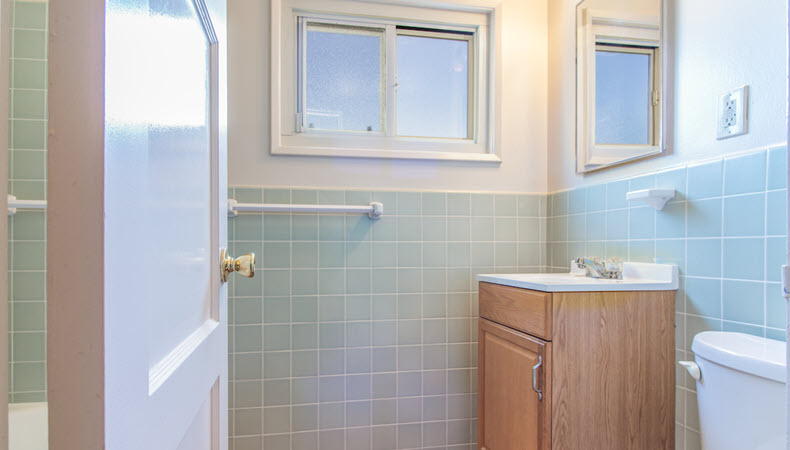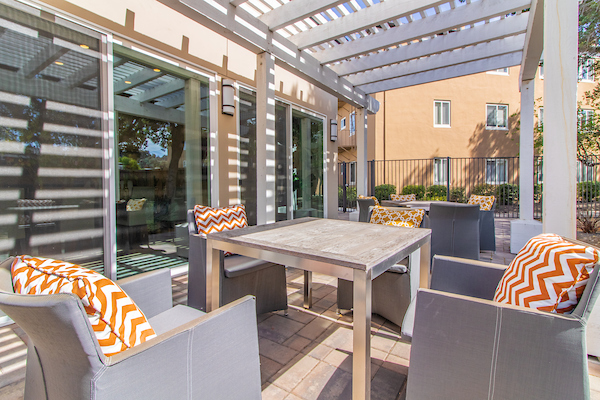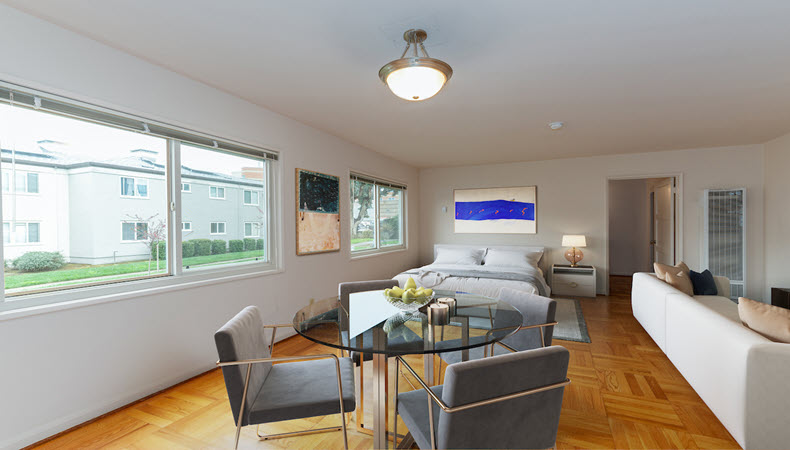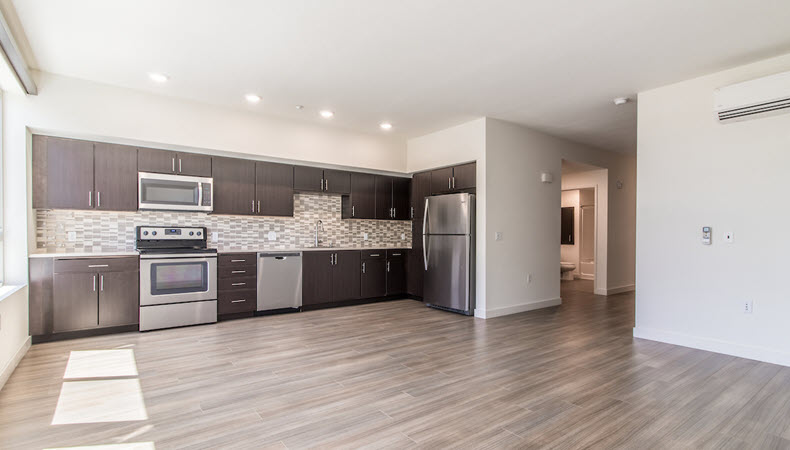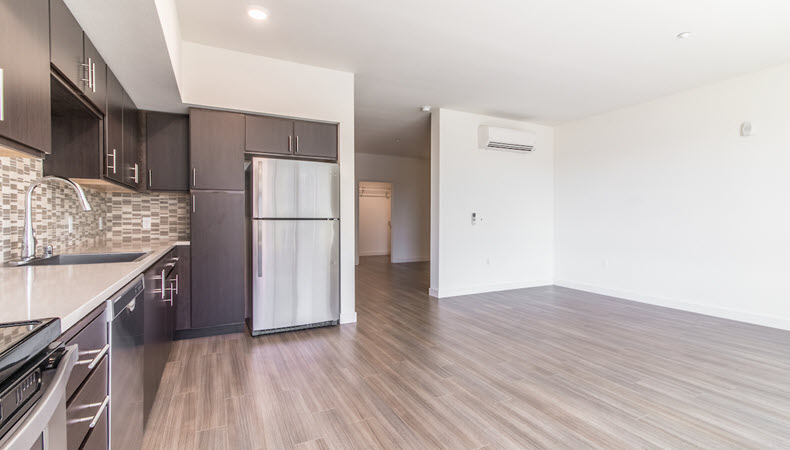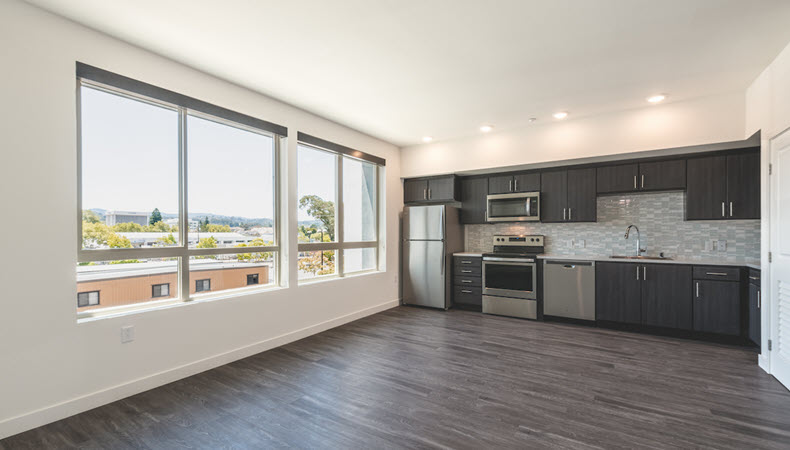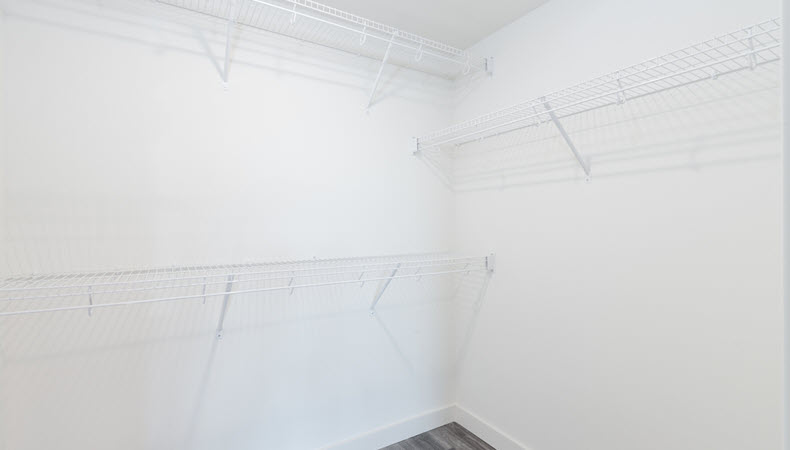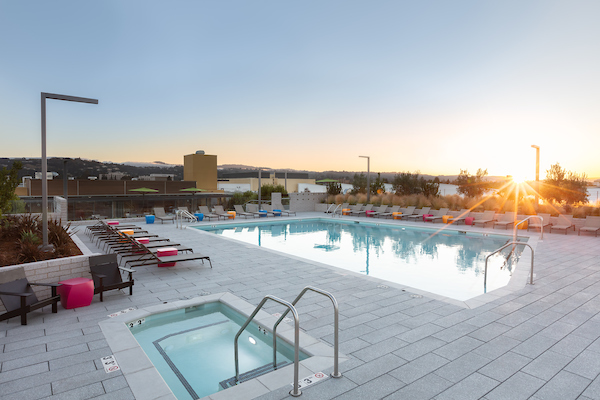 Studio Features and Amenities
Essex studios for lease feature single-room layouts and modern touches to provide renters with an overall upscale living experience. Our unique apartments include large closets, stainless-steel countertops and certain floor plans include designer fixtures and hardwood-style vinyl flooring. Chic interiors are enhanced by on-site community amenities like fitness centers, a bocce ball court, pools and spas, dog parks, EV charging stations, rooftop terraces, and more.
FAQs
How Much Does a Studio Apartment Cost?
The average rental price of a studio apartment can depend on various factor such as the location of the community you are interested in, floor plan details, on-site amenities, and upgraded appliances or in-home features. Studios are often less expensive than a one-bedroom or junior one-bedroom apartments because of the smaller square footage and lower utility bills, making them a great choice for renters looking to save on their monthly payments. For more information on studio pricing and availability, we recommend contacting a leasing agent for details.
What is the Best Way to Design a Studio Apartment?
Although studio apartments often feature smaller square footage than a one-bedroom apartment, the open-concept floor plan allows you to be creative when it comes to your interior design. To maximize your space, look for furniture and decorative pieces that are multi-useful, like an ottoman that also includes storage, closet organizers that utilize shelves and floor space, or a platform bed with drawers. Consider taking your décor vertical to make your home feel bigger with multi-tiered bookcases or wall-mount shelves. You can creatively separate the spaces in your studio apartment with privacy screens, area rugs or curtains.
For a pop of color, several of our Essex communities offer a White to Wow program that allows residents to customize an accent wall with the assistance of our on-site maintenance team.
What is Living in a Studio Apartment Like?
Living in a studio apartment is a cozy and comfortable option for first-time renters or couples looking for a smaller home combined with the conveniences of apartment living. The upfront benefits include more affordable monthly rent and lower utility costs. Additionally, a smaller living space requires less furnishings, which means you can save on furniture and décor purchases.
Other Studio Apartment Locations
If you're interested in exploring other locations outside of San Mateo, check out our additional studio apartment pages below. Essex offers a variety of studio apartments from San Diego to the Pacific Northwest in some of the most sought-after locations on the West Coast.