Known for its spirit of innovation, metropolitan business districts, and whimsical cultural activities, the South Bay in Northern California is a high-tech hub in Silicon Valley. Essex studio apartments offer maintenance-free living with a distinct style and character for renters looking for open-concept floor plans at more affordable pricing. Located in the heart of downtown San Jose, 101 San Fernando and Marquis offer stylish living with energy and entertainment at your doorstep. Timeless charm and urban energy make living at Apex in Milpitas one of the Bay Area's most wonderful places to call home. In the center of Silicon Valley, Sage at Cupertino provides a comfortable retreat for tech mavens and novices alike.
Essex studios for lease range in size up to 617 square feet and are available in a variety of layouts. Our one-bedroom apartments are perfect for first-time renters, solo renters or couples seeking the benefits of a smaller home and maintenance-free living while enjoying the area's vibrant neighborhoods and convenient community amenities.
Available South Bay Studios for Lease
As you're searching for your perfect studio apartment, it's important to consider your budget, desired location, and must-have amenities. More than 10 of our communities in the South Bay feature unique studio floor plans and layouts so you can choose the home that best fits your lifestyle.
Apartment Locations
Go high-tech in the South Bay. The region's centralized location provides access to neighboring tech campuses, Google headquarters in Mountain View and Apple headquarters in Cupertino. Find your ideal locale with studio apartments in Santa Clara, Sunnyvale, Cupertino, and Fremont, or explore the city of San Jose, the focal point in the heart of Silicon Valley.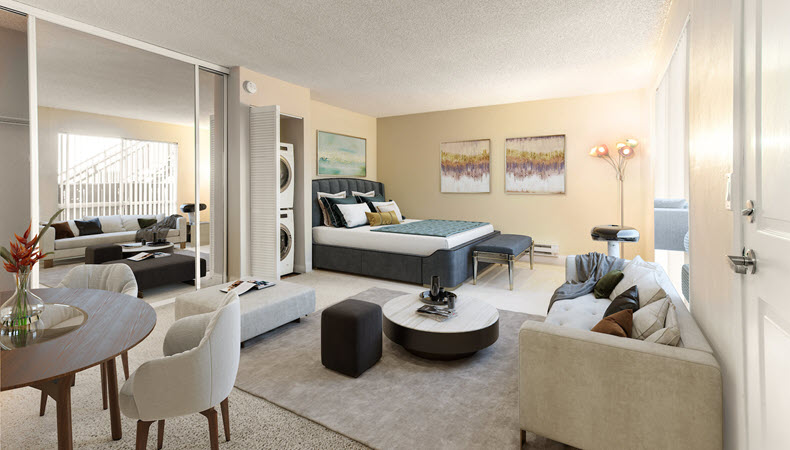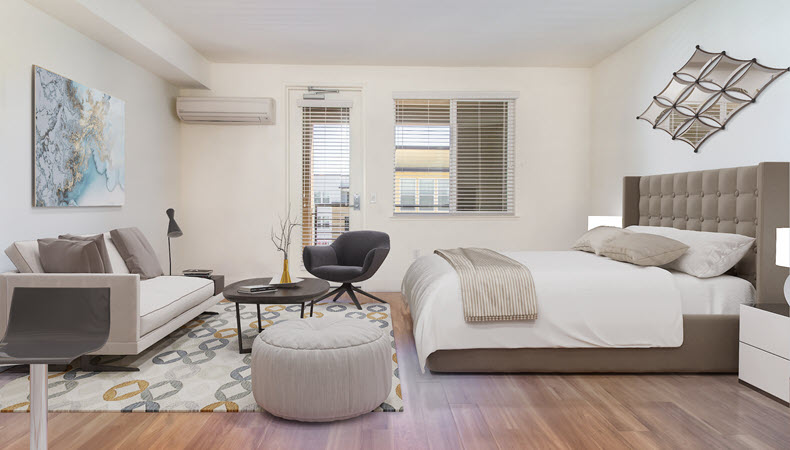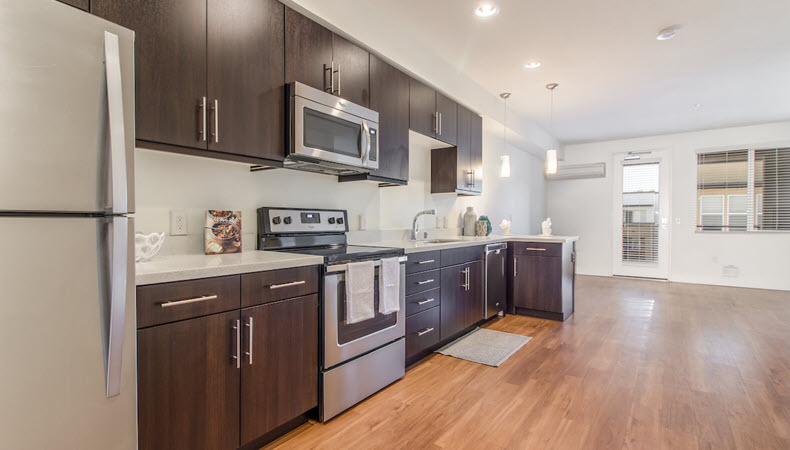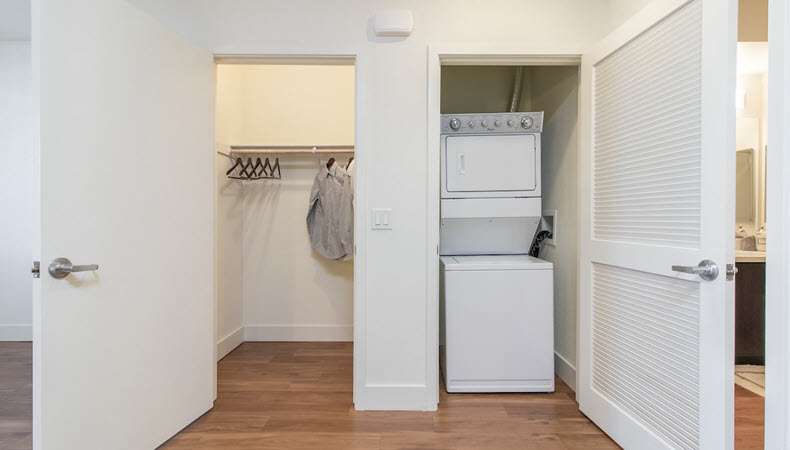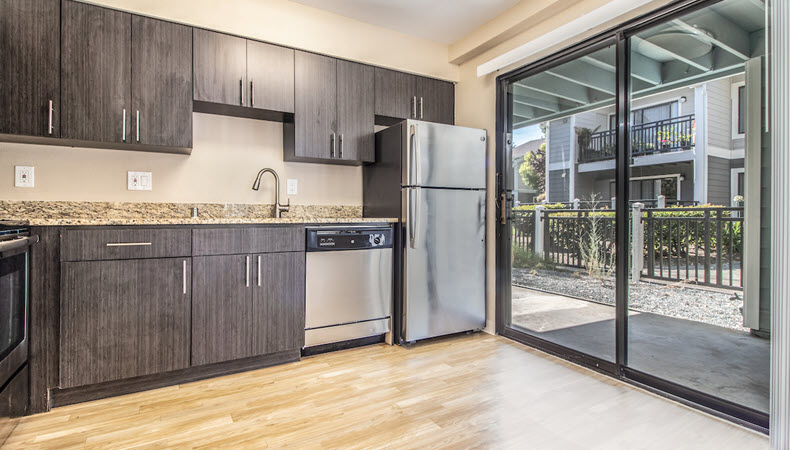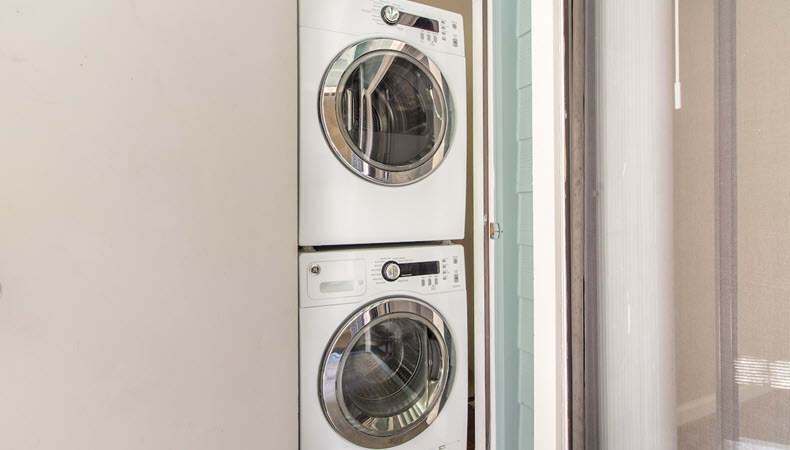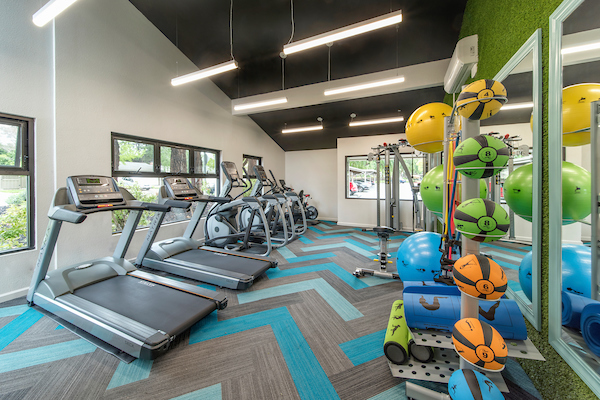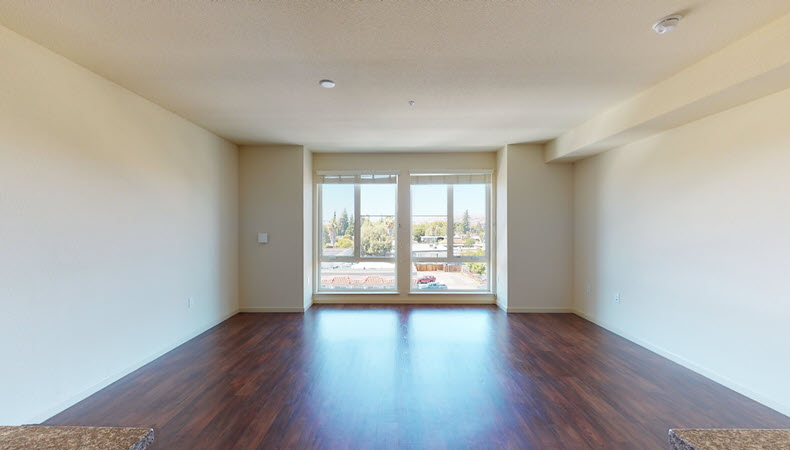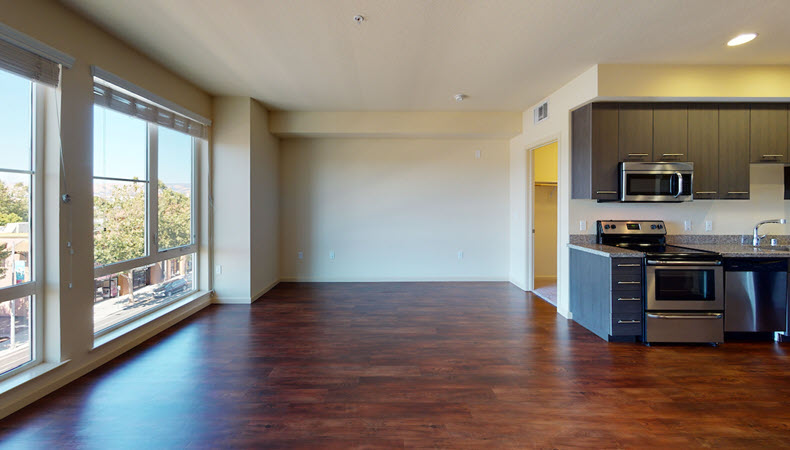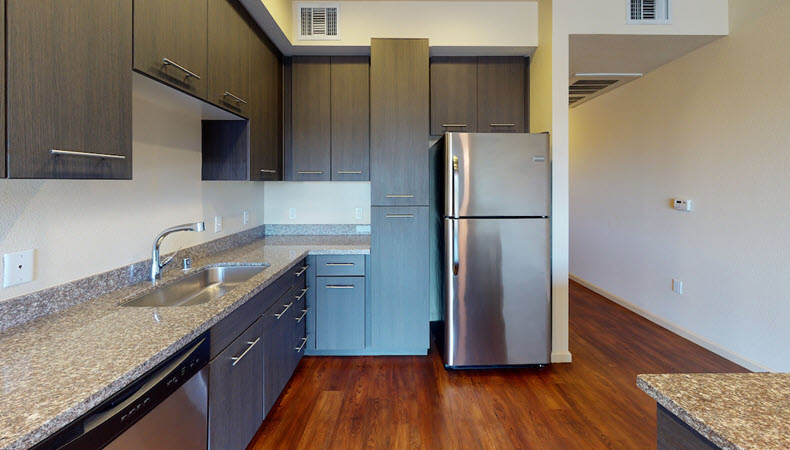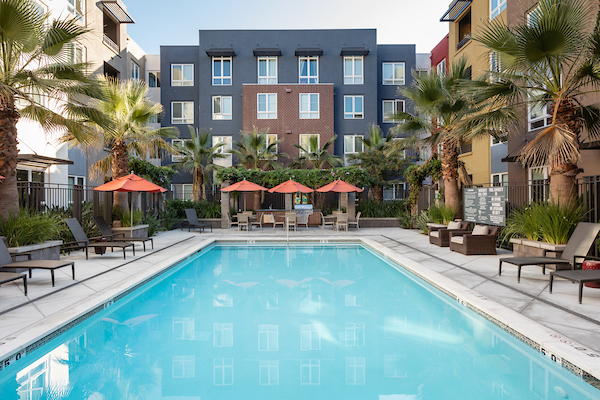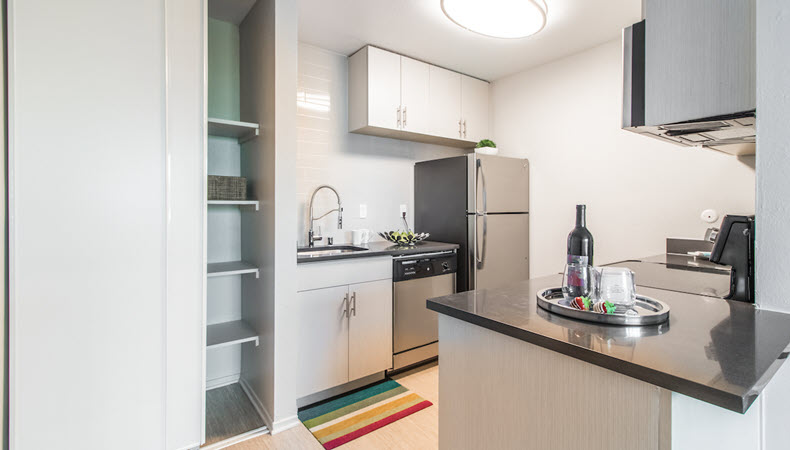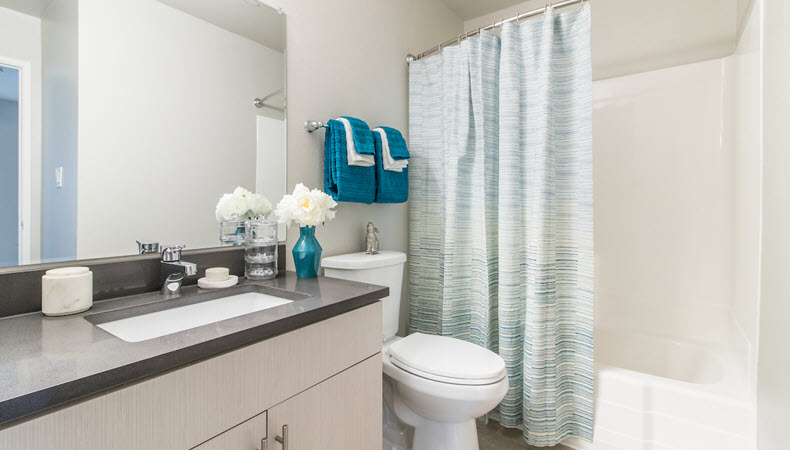 Studio Features and Amenities
Essex's luxurious communities in the South Bay offer upscale amenities and smartly designed studio layouts. From private patios and balconies with stunning views to smart home technology, walk-in closets, and inviting interior designs, you'll have all the comforts of home in your one-room apartment.
On-site community amenities include secured bike storage, sundecks, rooftop lounges, resort-style pools and spas, fitness centers, and more. Our South Bay properties are pet-friendly, with some communities featuring pet-washing stations, dog parks, green space and walking trails to explore the neighborhood.
FAQs
What is a Studio Bedroom vs a One-Bedroom Apartment?
The most common difference between a studio apartment and a one-bedroom apartment is the layout of the bedroom and bathroom. One-bedroom apartments have a designated separate bedroom (and bathroom) within a greater apartment space. It will also have walls separating the bedroom from the other rooms, which may include a living room, dining room and kitchen. Studio apartments do not include separate rooms.
What Should I look for in a Studio Apartment?
Your studio apartment should be a place you're excited to call home. Since studio apartments have a smaller footprint than an average apartment, look for ways to utilize vertical space and maximize creative storage solutions to make your apartment feel larger. If you like to spend your time cooking and entertaining, we recommend looking for a unit that includes full-size appliances.
How Can you Decorate a Studio Apartment?
One of the benefits of a studio apartment is an open-concept floor plan that can be creatively decorated. Less is more when it comes to decorating a studio. Consider finding furniture that serves more than one purpose, like an upholstered coffee table that can also be an ottoman, use organizers to maximize space in your closet, or purchase a bed with storage to maximize your drawer space. In a studio apartment, you'll also want to think vertically. Take full advantage of the height of your space by incorporating shelves and tall bookcases into your design. Lastly, use area rugs, curtains, privacy screens, and furniture to create separate spaces within your studio apartment.
Other Studio Apartment Locations
If you're interested in exploring other locations outside of South Bay, check out our additional studio apartment pages below. Essex offers a variety of studio apartments from San Diego to the Pacific Northwest in some of the most sought-after locations on the West Coast.