Looking for open-concept homes in unbeatable locations along the California coast? Essex studio apartments feature unique floor plans perfectly suited for first-time renters, solo renters or couples looking to minimize their living space and maximize their living experience. Nestled amidst the coastal beauty of Santa Barbara, residents can enjoy the lush grounds at Hope Ranch, located near historic State Street, or head north to CBC and the Sweeps in the quaint town of Goleta, just minutes from The University of California, Santa Barbara. If a vibrant beachside lifestyle is more your vibe, The Lofts at Pinehurst in Ventura is conveniently located in the heart of this eclectic community.
Our studio apartments for lease are available in various floor plans and design styles up to 500 square feet in size. Each apartment home offers a distinct style and character fit for residents seeking the benefits that come with a smaller home and low-maintenance living, while enjoying access to ample on-site amenities, centrally located neighborhoods, and affordable pricing.
Available Ventura and Santa Barbara Studios for Lease
When it comes to finding the perfect studio apartment, it's important to consider your budget, desired location, and must-have amenities. Our collection of apartments includes various floor plans and layouts so you can select the property that best fits your lifestyle.
Contact Us
|
STUDIO, 1, 2, 3 BEDS
CBC & The Sweeps
Goleta, CA
$2,091 - $2,267
|
STUDIO, 1 BEDS
The Lofts at Pinehurst
Ventura, CA
Contact Us
|
STUDIO, 1, 2 BEDS
Hope Ranch
Santa Barbara, CA
Apartment Locations
Make coastal California living a reality. No matter which style of studio you choose to call your home, Essex apartments are designed for your comfort and convenience. Choose from our collection of Southern California communities with studios for rent in both Ventura and Santa Barbara.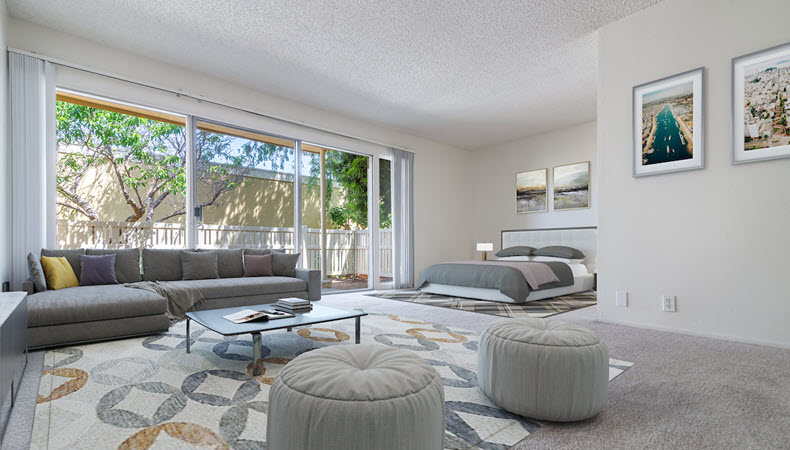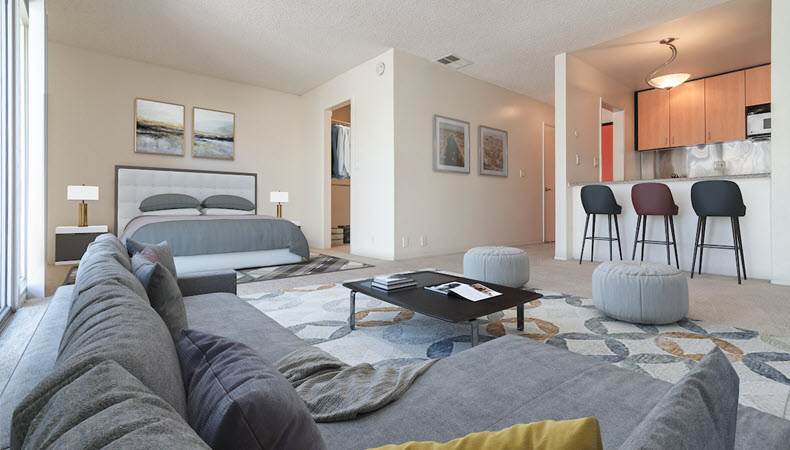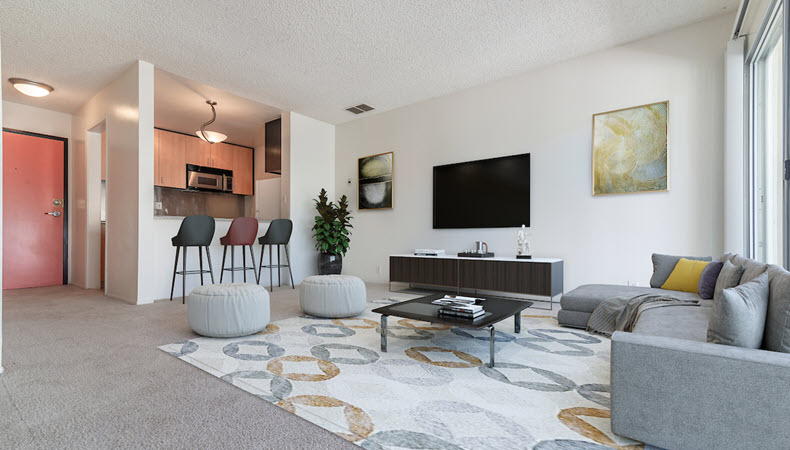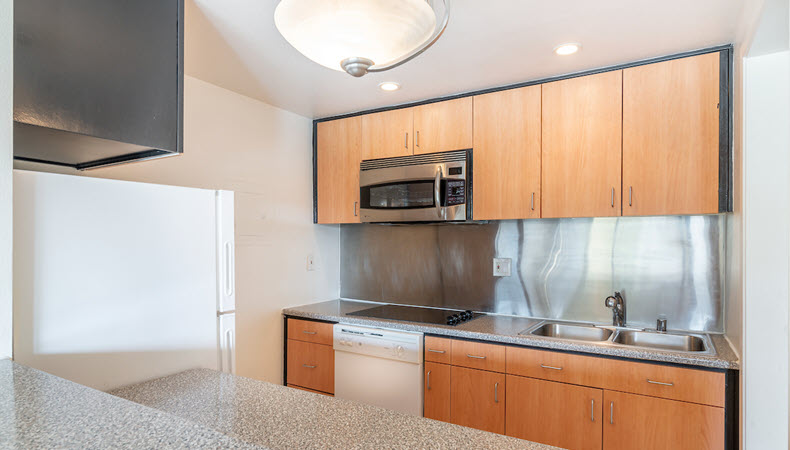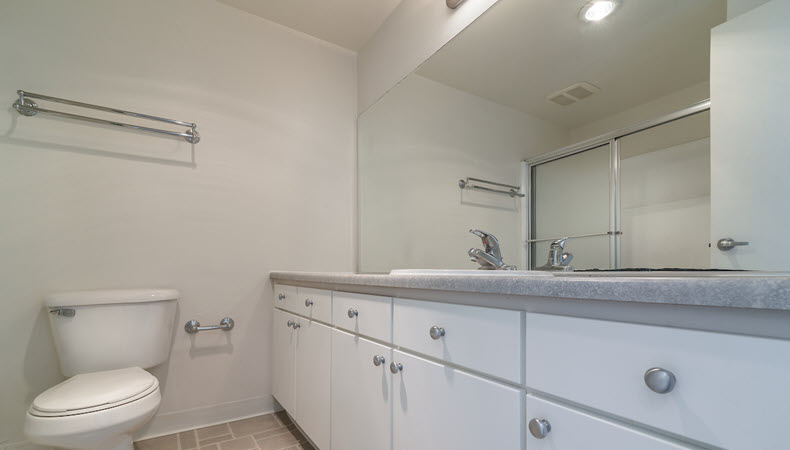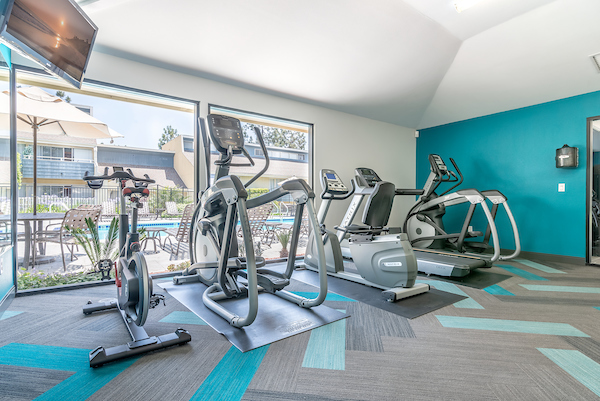 Studio Features and Amenities
Our smartly designed studio apartments feature self-contained floor plans with contemporary designs. From walk-in closets and built-in storage to hardwood-style vinyl flooring and full-size kitchen appliances in select units, our inviting interiors offer you all the comforts of home.
On-site community amenities include BBQ areas, pools and spas, washer and dryers, and secured bike storage. Our properties in the Ventura and Santa Barbara area are pet-friendly and offer ample green space, including walking paths and gardens, to explore with your four-legged friends.
FAQs
What is a Studio Apartment?
A studio is a one-room apartment that combines the bedroom, living room and kitchen/kitchenette into one open space. A studio apartment has a separate bathroom and often a separate closet. Although most studio apartment areas do not include any walls or partitions separating each room, there is space for a bed, living area and kitchen. Studio apartments within a rental property or apartment community may also include a patio or balcony, smart home features, and access to on-site amenities, like a pool and fitness center.
How Big is a Studio Apartment?
The square footage of a studio apartment varies depending on the location and community you are interested in. Essex studio apartments in the Ventura and Santa Barbara area can range up to 500 square feet in size.
What Does a Studio Apartment Look Like?
A studio is an apartment that encompasses all areas of your home in one single, open space. While there is typically limited space, some studio apartments have an alcove or "L-shaped" area that can be sectioned off with a privacy screen or curtains and used as a bedroom or dining space.
Other Studio Apartment Locations
If you're interested in exploring other locations outside of Ventura and Santa Barbara, check out our additional studio apartment pages below. Essex offers a variety of studio apartments from San Diego to the Pacific Northwest in some of the most sought-after locations on the West Coast.