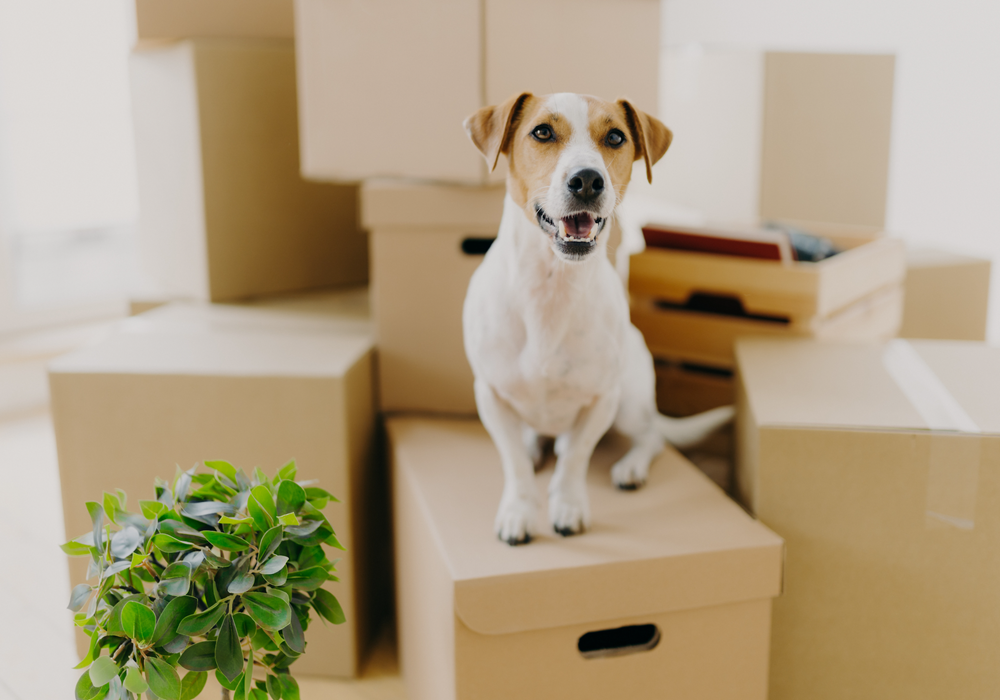 5 Tips to Successfully Relocate with Pets
Whether you are switching locations across town or relocating all the way across the country, moving with your pets can be challenging for them and you. Animals are territorial and get used to the familiar rooms, routines, and smells of their everyday environments, which is why a shift in their day-to-day can make a bigger impact than we think. They are also highly adept at reading our energy and body cues, so they easily pick up on the extra energy and excitement associated with the process of moving.
Here are some ideas to make the transition fun and easy for your fur-child and up your moving-out game!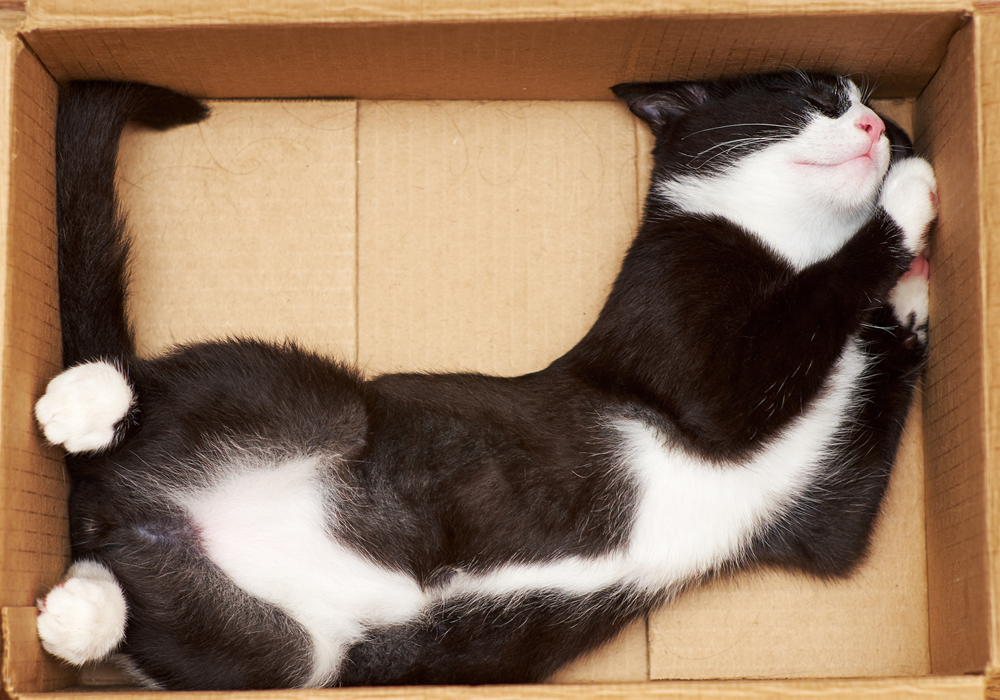 Ease Your Pet Into The Move
Start by getting them familiar with the items you plan on using to move. Set out cardboard boxes, packing tape and supplies, and even your suitcases a few days before you begin to pack up. This will allow your pet to explore the items and feel comfortable with these new things being in their space to hopefully lessen friction and excitement on the day of the move.
Try to keep your moving boxes in one place in the house to minimize clutter and confusion. Be sure to leave a clean, quiet space for your pet where they can curl up with toys, bones, and blankets or whatever helps them calm down. You can even use a kennel or crate, taking the door off so they can come and go as they please.
By creating a familiar, safe place for your pets before you move, you'll be able to ease the transition to your new space after you get there as well. Part of settling in will be setting up these comforting items and smells that allow them to associate your new home as their new home.
Dog owners, be sure to get your pup out in the new neighborhood exploring all the new sights, sounds, and smells as soon as possible as well. Experts suggest acclimating dogs to their new locale with regular walks a few weeks in advance of the move.
Stick to Your Routine
Until the day of your move, keep calm and stick to your regular routine, including walks, feeding time, treats, and playing together. This helps assure your four-legged pal that even though things are different in some ways, the important stuff isn't going to change. Now they can adapt to the new home with curiosity and explore with excitement.
For dog owners, it is important to be sure to give your pet plenty of physical exercise and mental challenges during the moving process, as they will need to work out any excess energy in order to maintain a positive mental state. Adding a little more time for a game of fetch or planning a big walk of the day is an easy way to ensure a calm, happy pet.
Games of hide and seek, pet puzzles, and toys can also help keep your furry friend mentally stimulated. One simple DIY puzzle for dogs is to hide small treats or bits of kibble in boxes and allow your puppy to work out the rest.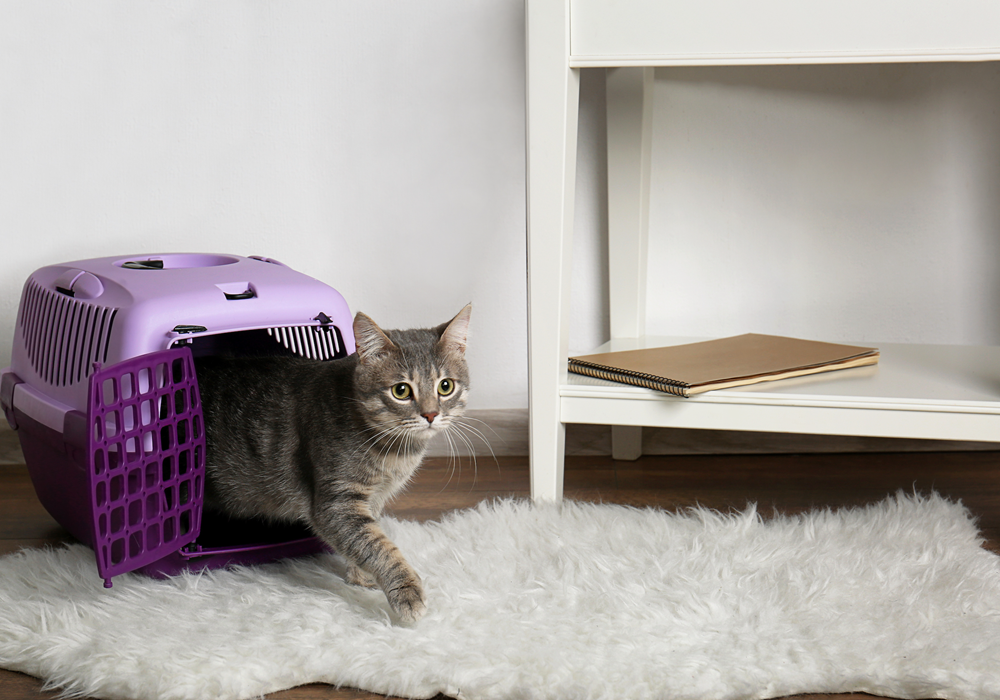 Make a Moving Day Game Plan
It's best if you can have your pet stay someplace else on the day of your move. Between the extra foot traffic, strangers, and open doors, having them underfoot is both impractical and dangerous.
Ask friends and family for help or consider dropping off your cat or dog at pet daycare. In most cities, you can even hire a sitter or walker to keep them busy using apps like Rover and Wag!
If those options aren't available, try keeping them in a crate or kennel during your move out and move in, preferable in a low-traffic area of the house to avoid agitation. A dog gate can keep them safely secluded or a spare bedroom can be temporarily transformed into an animal sanctuary with a closed door and a sign warning helpers and movers not to disturb your pets.
When the time comes to head to your new home, take them yourself, in your vehicle if possible, then give them a tour of the new digs.
Keep Your Pet Calm
It's the biggest question pet owners face when relocating – how do I keep my pet calm on moving day? If you can't find a sitter, try adding a fan or putting on some calming music inside their room to help dampen the outside sounds and soothe your pet's frazzled nerves.
There are also a few anxiety solutions available for pets, including prescription medicines like Alprazolam or Diazepam the vet can prescribe. Many owners recommend non-psychoactive CBD oil or hemp treats. Learn more about pet CBD usage from the ASPCA. For dog owners seeking non-medicinal options, try a calming collar or a Thundershirt.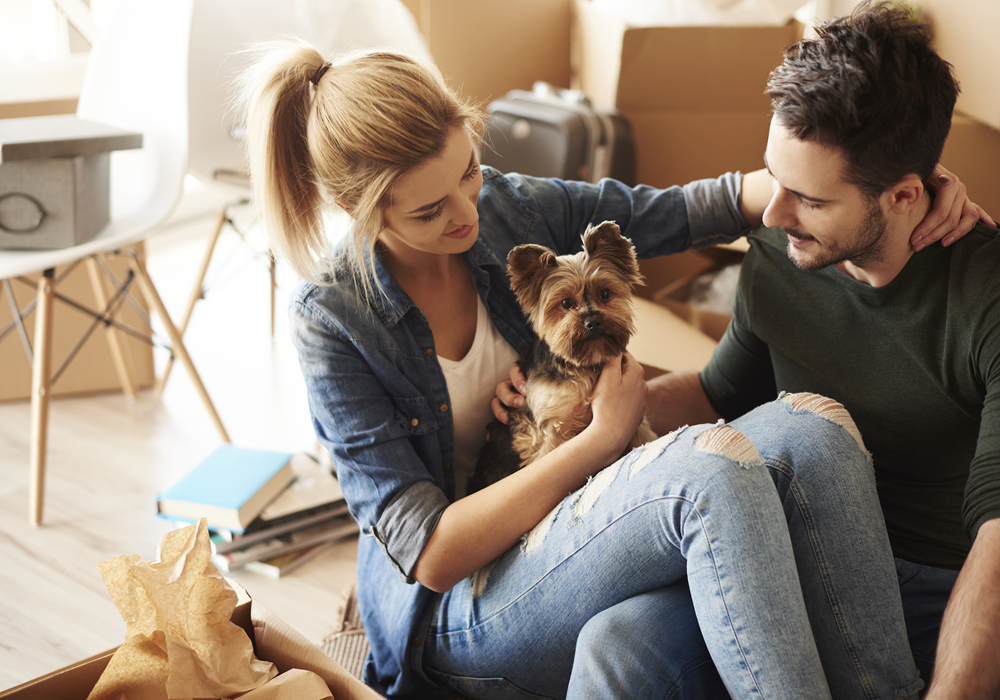 Go Easy and Be Kind
Moves are a hectic time, but as humans, we understand what is happening – a luxury our animal friends don't have. Big changes can lead to new and resurfaced behavioral issues such as whining, barking, chewing, clawing, digging, and spraying.
Give yourself and your pet extra love, patience, and compassion during this time as you both transition to your new home. A little empathy can go a long way. Remember, reinforcing your pet's positive behavior with rewards, praise, and petting will always produce better results than rote discipline and reacting.
Updater offers this awesome checklist of things to pack to make the day go smoother, from meds, to wipes, to grooming supplies. Be sure to look up the pet emergency care in your new area and set up an appointment with your new vet if applicable. And don't forget to update their ID tags, microchips, and other records with your new contact information.
Following these steps will help you both smoothly and quickly adjust to the next chapter in your lives. Don't fur-get … you're in this together!
Find Your Essex Apartment
Our apartment communities span from Summit Park Village in San Diego to Slater 116 in the Pacific Northwest in some of the most sought-after locations on the West Coast. Choose from bustling city life, quiet comfort in the suburbs, sun and sand at the beach or outdoor adventures and a wide variety of on-site amenities and floor plans that span from studios to townhomes. Whatever your style and budget, we have a community that's right for you.
Explore our nearly 250 apartments, such as Belmont Station in Los Angeles or Lawrence Station in Sunnyvale, and learn more about current leasing or move-in specials.