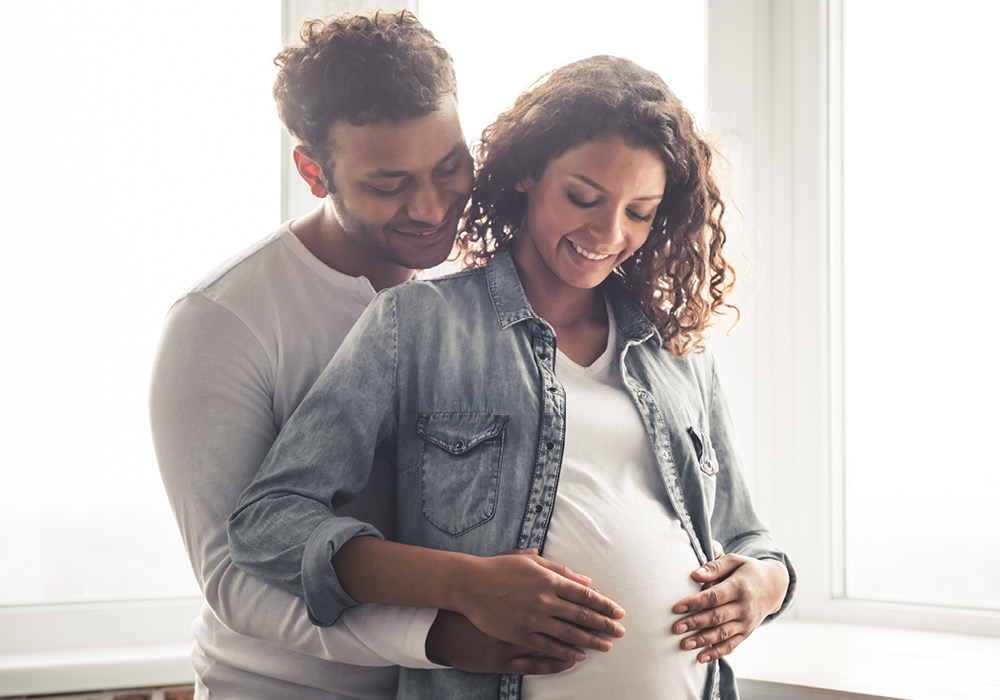 Preparing Your Apartment for Your Baby
First off, you're expecting...congratulations! This is a wonderful and exciting time, but it can also be a bit overwhelming. With a long list of things to do before your precious bundle of joy makes their debut, it's hard to know what's most important and what should come first. To help take a few things off your plate, we've put together a new baby checklist that includes essential tasks to help get your apartment baby-ready.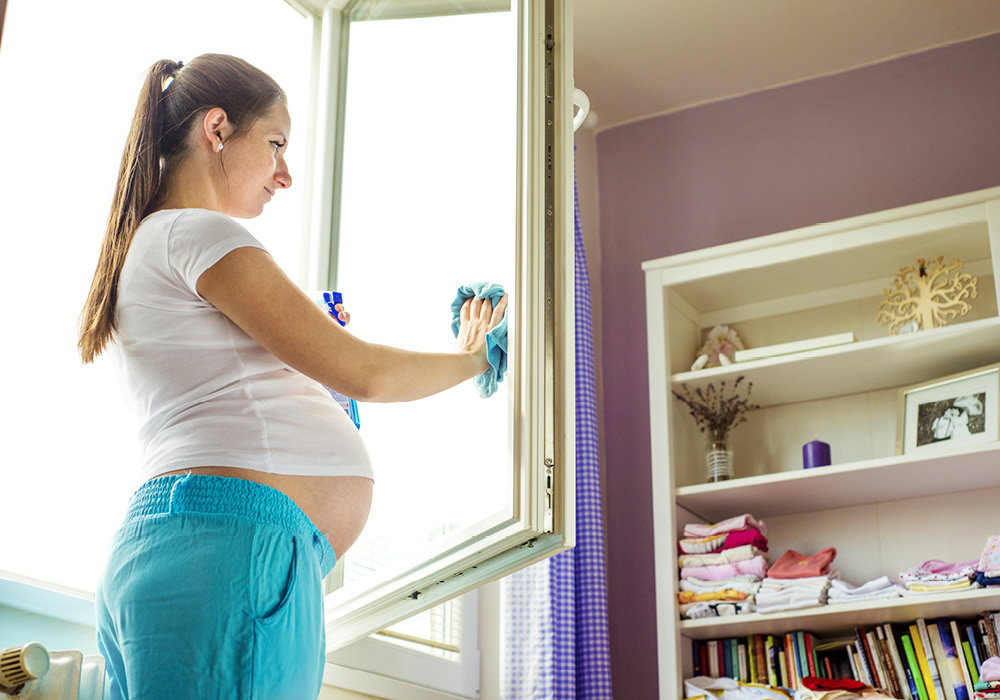 Find Time for a Deep Clean
This may obvious, but don't underestimate the power of a clean home. Especially in unprecedented times like now, it's more important than ever to disinfect, clean, and maintain a healthy living environment. You may not have the time to do a deep clean once your baby arrives, so there's no time like now to get down and dirty. Get rid of all the dust and unwanted germs using baby-friendly cleaning products. We can feel you breathing better already.
Do a Bit of Laundry
When you buy new clothing, you might forget how important it is to throw everything in the wash first. Make sure to wash all onesies, bibs, blankets, and other materials before your little one arrives with baby-safe detergent. You will feel confident in the clothing and materials knowing that it has already been washed, cleaned, and ready for use.
Whether you are doing laundry in your apartment or at a communal washing room, as a new parent, you're going to want to get in the habit of maximizing your time. If you're at home, you can use the time in between to organize, clean, or make to-do lists. If you're at the communal laundry room, make sure you have your laundry supply kit ready to go, connect to Wi-Fi, and knock out some online shopping or make a few important phone calls. Your multi-tasking is only going to get better, why not start practicing now?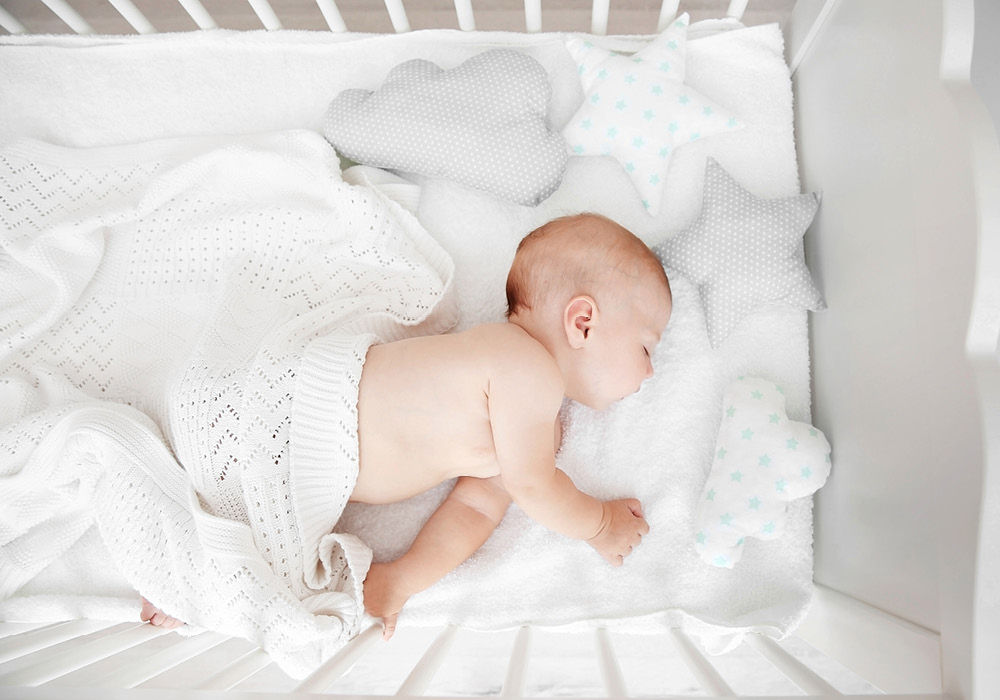 White Noise
You could be blessed with a baby that sleeps when you do, but it's better to be prepared than sleep-deprived! Purchasing a white noise machine or downloading an app can provide a consistent, cozy, and comfortable sleeping environment. If you live close to a freeway, busy street, or airport, this can make a big difference.
When sharing a space with others in an apartment complex, a white noise machine can be a great secret weapon for any unplanned noises or disturbances. If a situation arises, you'll be prepared, not frustrated. That's what we like to call a parent-win!
Crib and Furniture Shopping
This is the fun part! Choosing a crib and furniture for your baby's room allows you to showcase your unique personality and design. You may have a general idea of what you want, or you could turn to Pinterest for nursery inspiration. To be sure you buy furniture that fits your space, get creative, and measure ahead of time. Shopping is always easier when you know the items you're looking for and their dimensions.
Here are some tips for making the most of your nursery if space is limited:
Utilize the space on the walls
Pick products that can serve multiple purposes
Use the doors to your advantage
Use smart storage solutions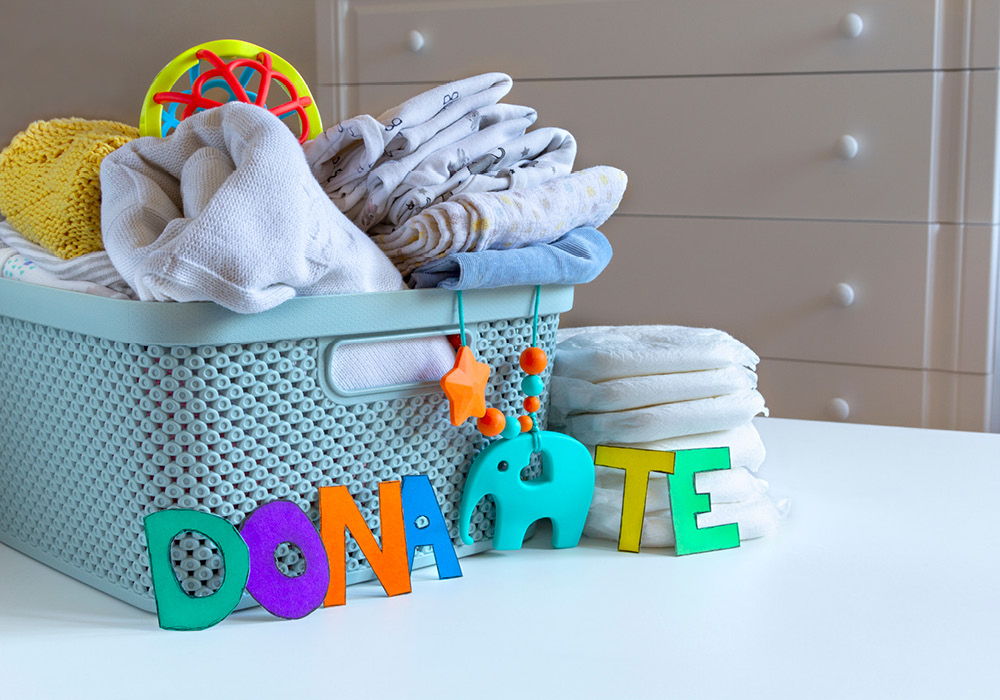 Sell and Donate Unwanted Items
Your baby, although tiny, is going to take up a lot of space. Make sure to sell or donate any unwanted items. Plus, the extra cash is always helpful! When your baby starts to grow, and it will happen faster than you expect. So make sure to sell or donate clothing, toys, and other items that are no longer of use as they get older. Less clutter will help make sure you optimize your space and evolve your home as your baby grows.
We are so excited for you, and we hope this checklist is helpful as you begin preparing your apartment home for your baby's arrival. You've got this!
Find Your Essex Apartment
Our apartment communities span from Carmel Summit in San Diego to Forestview Apartments in the Pacific Northwest in some of the most sought-after locations on the West Coast. Choose from bustling city life, quiet comfort in the suburbs, sun and sand at the beach or outdoor adventures and a wide variety of on-site amenities and floor plans that span from studios to townhomes. Whatever your style and budget, we have a community that's right for you.
Explore our nearly 250 apartments, such as Avondale at Warner Center in Woodland Hills or Connolly Station in Dublin, and learn more about current leasing or move-in specials.