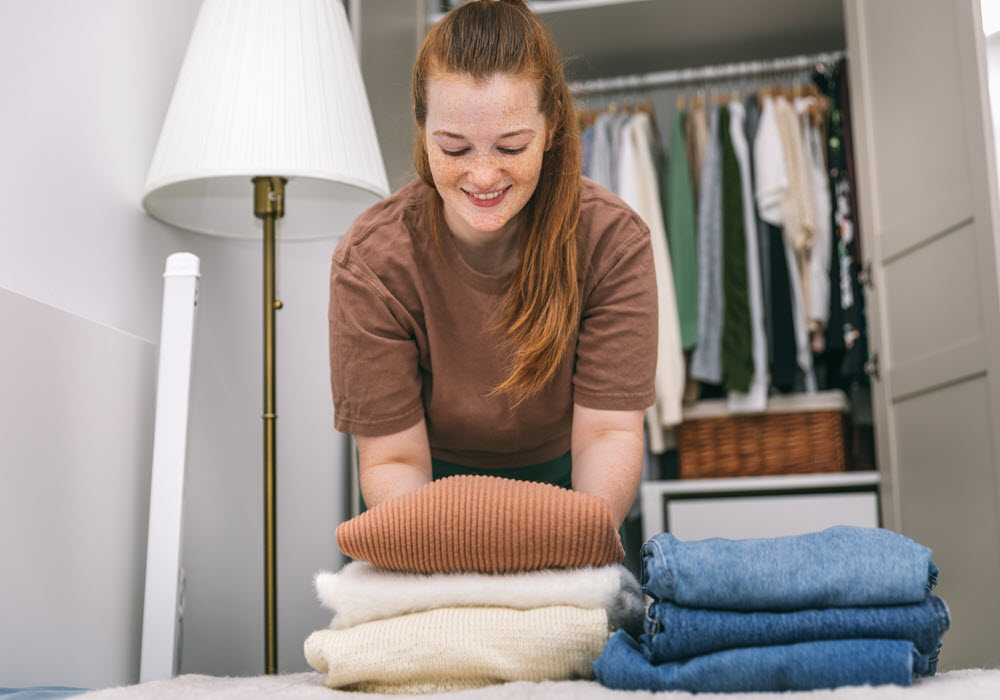 Seasonal Clothing Storage Solutions for Your Apartment
In a perfect world, we would have closet space for all our clothing without ever having to rotate through the seasons! Apartment living can mean smaller closet sizes and minimal storage space, but if you're ready to swap out those summer dresses and tees for sweaters and boots, we've got a few solutions to make the most of any space you have. With a little planning and a few minor investments, transitioning your closet space can be an easy (and cleansing!) process.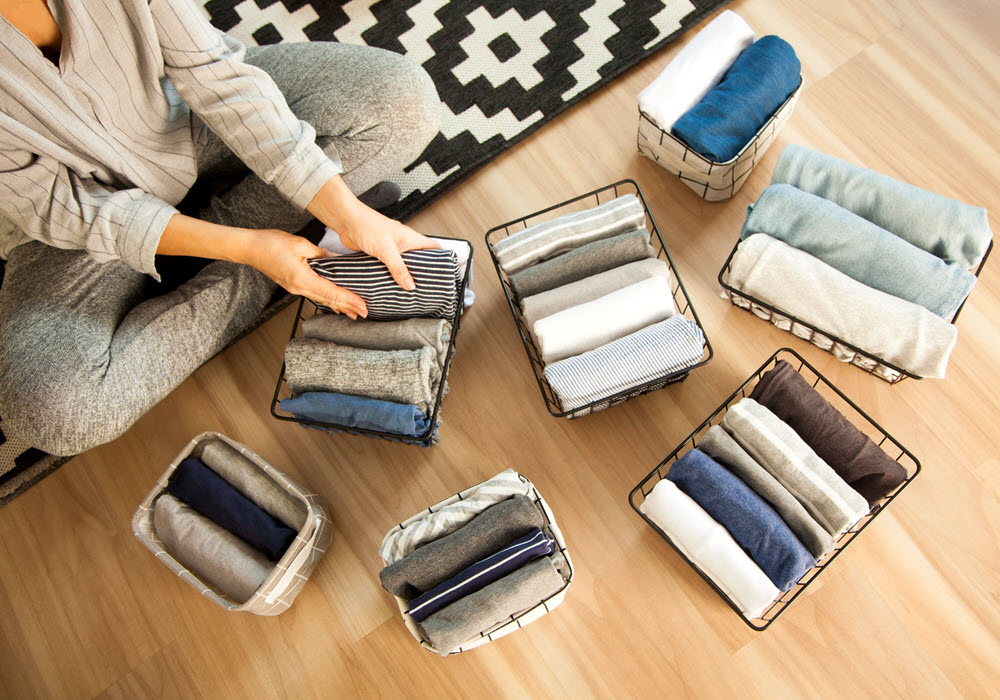 Take Stock of What You Have
A major issue many of us have with storage is that we hang on to too much stuff needlessly. Before you begin looking for extra storage space, do an honest survey of the clothing you have. Take a cue from Marie Kondo and donate items you no longer wear. It will be hard, but toss those things that have seen better days no matter how attached you might be. Once you clear the clutter, you can take stock and plan accordingly.
Organize Your Summer Clothing
To make room for incoming clothing that will accommodate cooler temperatures, organize your summer pieces so that you will still have access to them, but they won't take up so much space. Speaking of Marie Kondo, her method for shirt folding will keep your summer tees crisp and ready for layering.
Try a Closet Organizer
Closet organizers can double or triple storage space, and they're an inexpensive investment. A simple hanging bar instantly increases the area available in a closet. More elaborate organizers include shelving and drawers to make the most of limited space. Because they are often sold as interlocking units, wire or plastic organizing systems are easy to install and are customizable to fit any size closet. Even small closet organizers can make a huge difference in terms of storage space.
Invest in a Bed with Storage Drawers
A queen bed frame or daybed with storage drawers built into the base is an attractive solution to clutter. Out-of-season items can simply be rotated in and out of the drawers to free up closet space. Drawers that can slide beneath your existing bed are another good option. This puts all that empty space under your bed to work!
Convert Your Closet to a Portable Wardrobe
A wardrobe or garment rack on wheels is a nice solution when closets are particularly small or even non-existent. The best thing about a portable wardrobe is that can sit anywhere in the apartment where there's space. If it's in the way, just roll it to another spot. The rolling wardrobe can be dedicated to holding the pieces that are currently relevant while the closet itself is used to store what you won't need at the moment.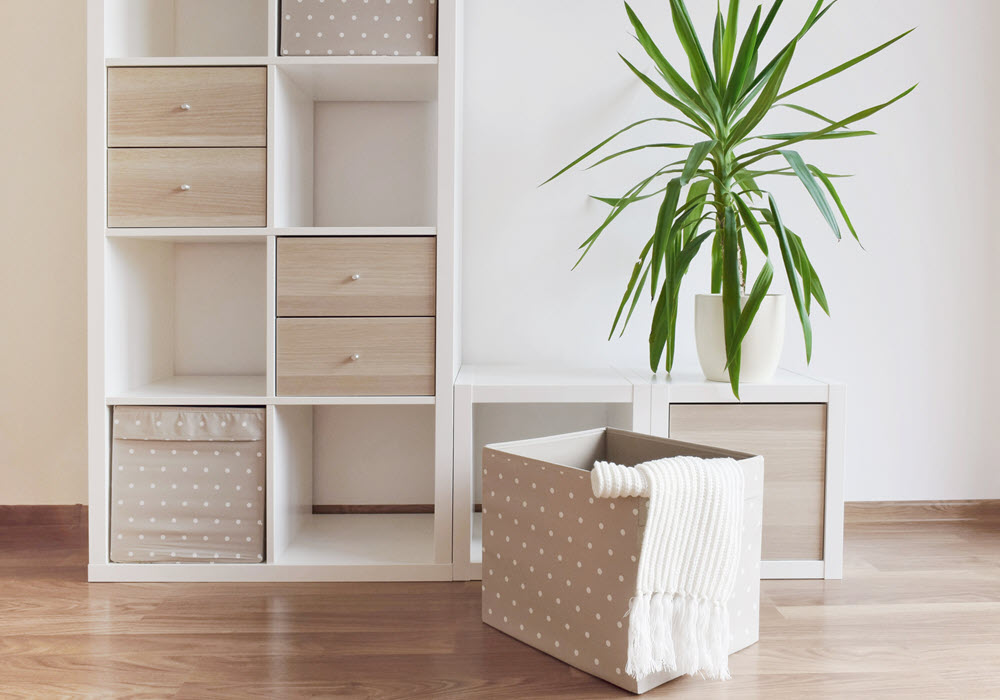 Add Some Decorative Storage Boxes
Pretty storage boxes are a great way to conceal stored clothing around the apartment. They can be stacked to optimize space and when you don't need them, they fold up nicely. An attractive storage box can even do double duty in the role of an end table.
Get Organized with Shoe Storage
If you got all your shoes off the closet floor, you would have more room for storage. A behind-the-door shoe bag, stand-alone shoe rack or shoebox storage cabinet will keep your shoes organized, in good shape, and out of the way. Some racks also have room for purses and bags.
Look at Options for Offsite Storage
If you just don't have the space in your apartment for additional storage solutions, you may want to consider an offsite storage unit. Storage facilities are climate controlled, and they offer easy access to your stuff. This is a good option for storing bulkier seasonal items or clothing you just can't part with, but don't have an immediate use for.
Find Your Essex Apartment
Our apartment communities span from Mesa Village in San Diego to Pinnacle on Lake Washington in the Pacific Northwest in some of the most sought-after locations on the West Coast. Choose from bustling city life, quiet comfort in the suburbs, sun and sand at the beach or outdoor adventures and a wide variety of on-site amenities and floor plans that span from studios to townhomes. Whatever your style and budget, we have a community that's right for you.
Explore our nearly 250 apartments, such as Canyon Oaks at Windemere in San Ramon or Hillcrest Park in Newbury Park, and learn more about current leasing or move-in specials.