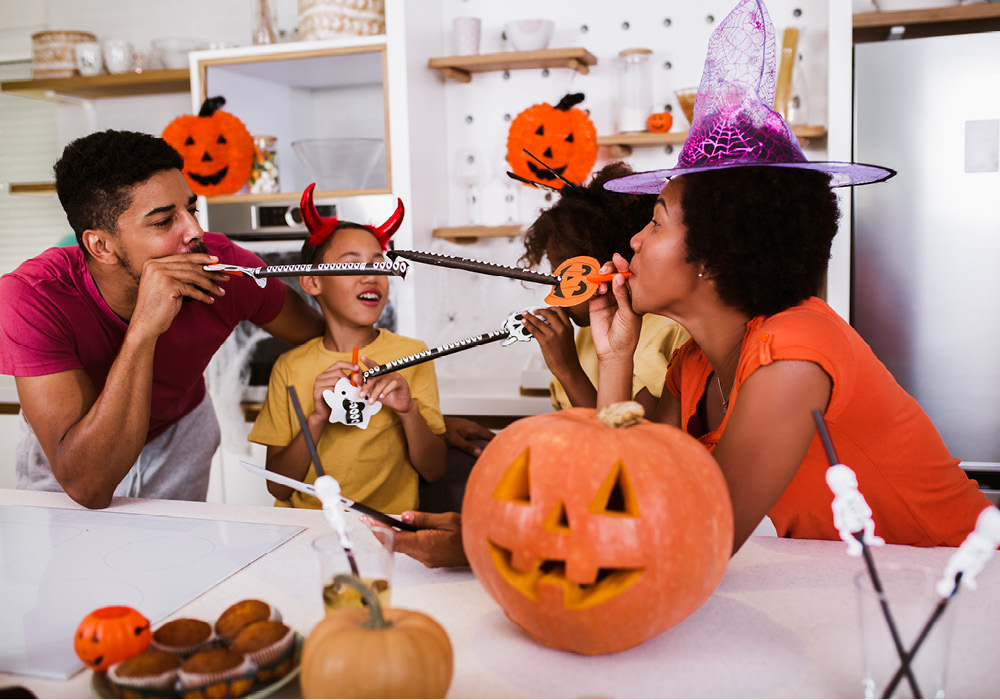 7 Creative Ways to Celebrate Halloween at Home
When it comes to holidays, only a few (if any!) elicit as much anticipation and excitement as Halloween. Last year, CNN reported that an expected 148 million Americans would celebrate the spooky holiday, and spending in 2020 would likely reach more than $8 billion. That's a whole lot of costumes, decorations and candy!
For children, the thrill of Halloween triggers their imagination, sense of adventure, and most importantly, a well-deserved sugar rush. And for adults, this is the one day of the year where you can take on a completely different silly or spooky persona and have a little fun! Even if you're not 100% ready to celebrate the holiday this year, there are plenty of ways to make Halloween 2021 a spectacularly spooky night from the comfort of your home. Here are seven creative ideas the entire family can enjoy.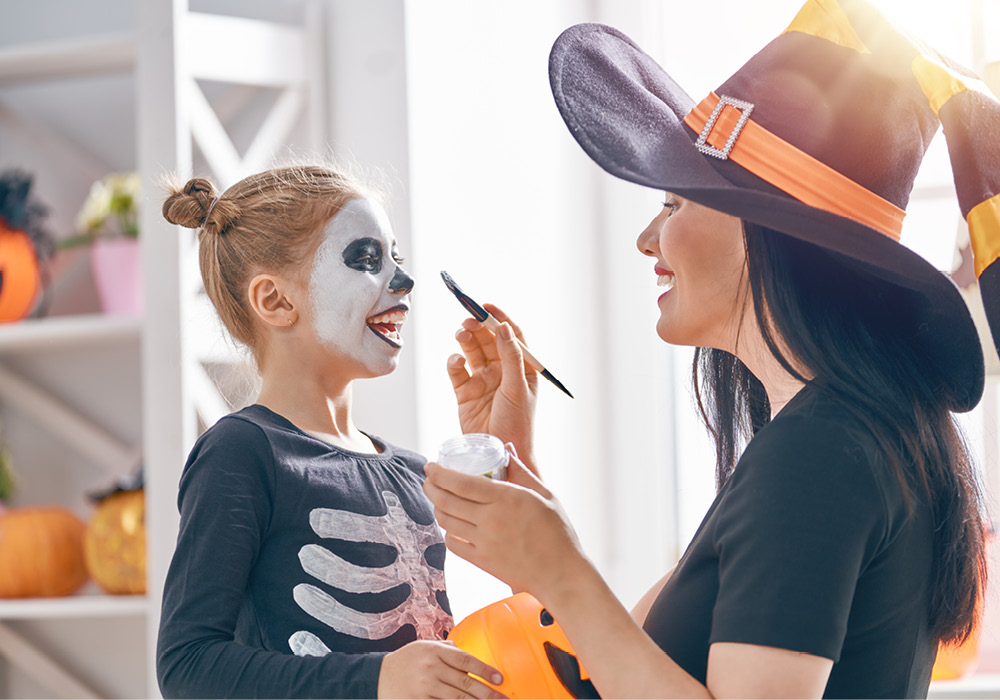 Dress Up in Costumes
It won't be a Halloween celebration without costumes! Even if you're not headed out this year, you can always have a little fun with this year's top costume selections. For an adult-only party at home, check out this year's most popular costumes for duos, or try your hand at one of these DIY costumes for kids of all ages.
We'd love to see your creativity! Use hashtag #HomewithEssex for a chance to be featured on our Facebook or Instagram pages!
Go Big on Decorations
Fun décor is where you can truly liven up your Halloween at home! Go big on decorations inside of your apartment and to create your own haunted house, try alternating themes between different areas of your apartment. This will allow you to have your own trick-or-treat session. With a little effort and creativity, it might just be your best Halloween yet.
Read and Share Halloween Stories
There's nothing like a good ghost story to get everyone in a spine-tingling mood. Create a spooky atmosphere by diming the lights and telling your favorite Halloween-inspired story. This is a great time to let your little ones use their imagination, so encourage them to come up with a story of their own to share.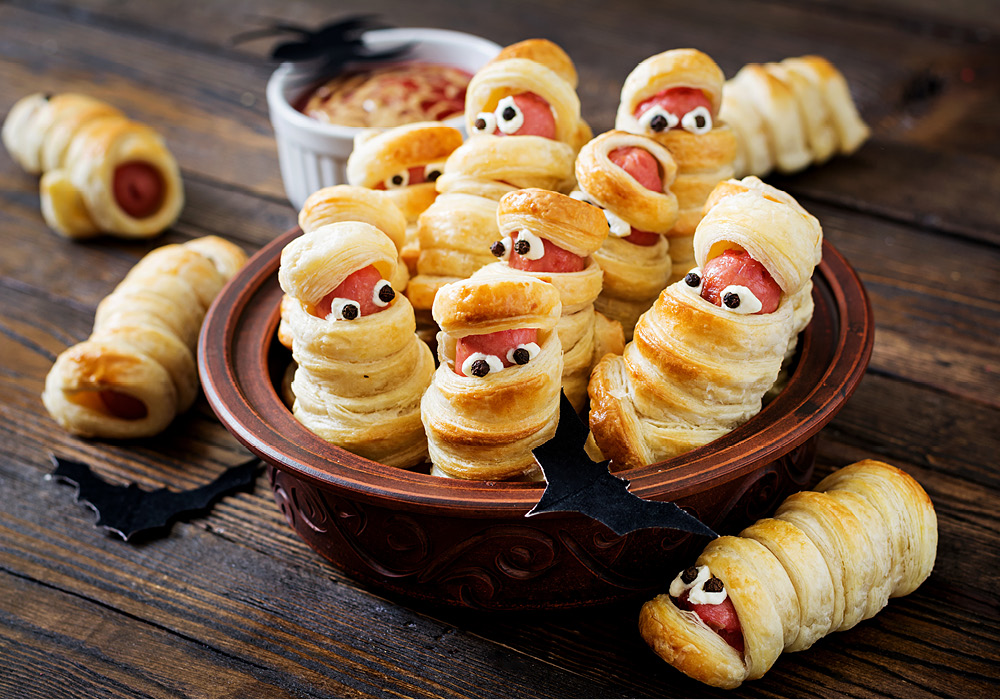 Get Creative with Your Cooking
Make a boo-tiful breakfast or devilish dinner to scare up your appetite. Make mummified hot dogs, mix up spider web guacamole, create a meatball stuffed pasta brain, or blend a vampire blood tomato soup. A Halloween-inspired menu will give you the chance to play with your food - the more unappetizing, the better!
Have a Halloween Dance Party
Nothing is more fun than an impromptu dance party, especially when you have a Halloween-themed playlist that can only be used once a year. A few of the classics that you'll want to bring your best moves for are 'Thriller,' 'This Is Halloween,' the Ghostbusters theme song, and 'The Monster Mash.' Give out prizes to the ghoul with the best moves!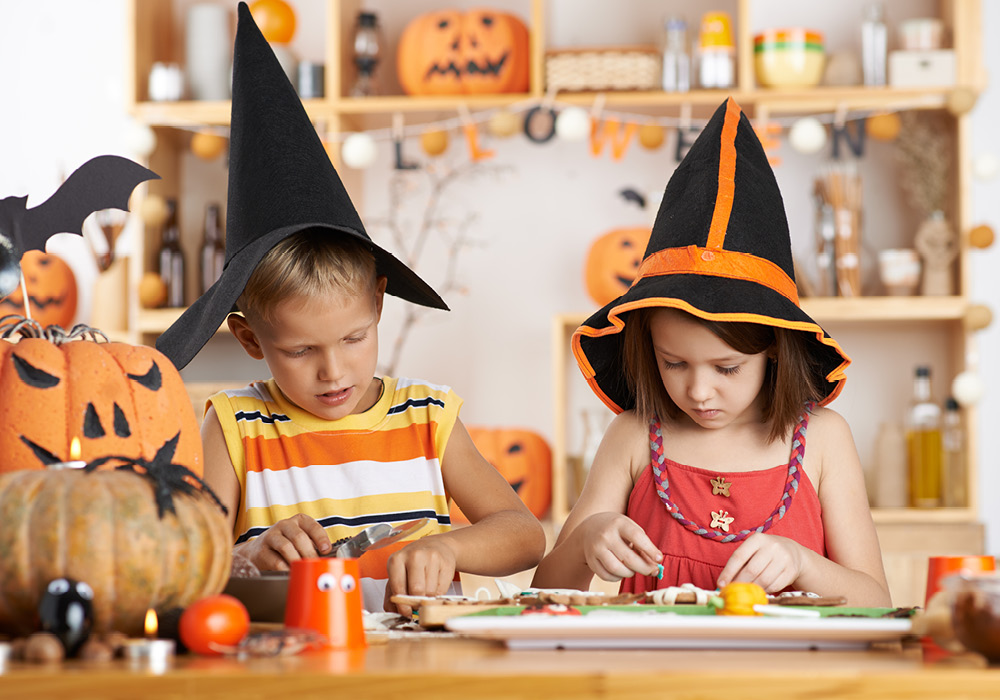 Make Halloween Treats
Put the treat in trick or treat! Instead of relying only on store-bought candy, try making your own sweet concoctions at home to sweeten up your at-home Halloween party. Children can help with simple tasks like stirring dough or adding ingredients, and when it comes to decorating, the spookier the better!
Watch Halloween Movies
If spooky decorations and Halloween stories are not enough to cap off a fun-filled night, watch a family-friendly horror movie. Even if you have young children, there are age-appropriate movies that you can watch. To make it exciting, watch the film in the dark and make it a rule that eyes must be open at all times.
Find Your Essex Apartment
Our apartment communities span from San Diego to San Francisco and the Pacific Northwest in some of the most sought-after locations on the West Coast. Whether you're looking for life in Los Angeles, settling down in San Jose, or relaxing in Oakland, we can help. Choose from bustling city life, quiet comfort in the suburbs, sun and sand at the beach, or outdoor adventures and a wide variety of on-site amenities and floor plans that span from studios to two-bedroom apartments to townhomes. Whatever your style and budget, we have a community that's right for you.
Explore our nearly 250 apartments, such as Hope Ranch in Santa Barbara, Esplanade in San Diego, or Park Hill at Issaquah, and learn more about current leasing or move-in specials and pricing.