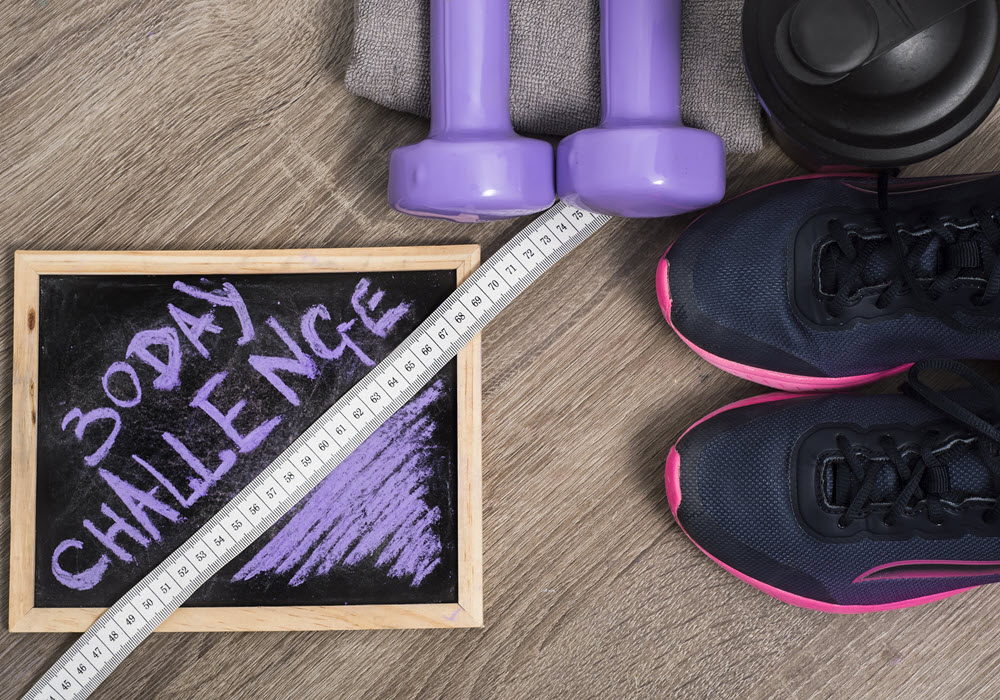 New Year's Resolution - 7 Unique 30-Day Challenges
Get ready! It's that time of year again. As we countdown to 2021, it is impossible not to think about making New Year's resolutions. If 2020 has taught us anything, it's to expect the unexpected, be flexible, creatively solve problems, and always think outside the box! It's time to break bad habits and start a new routine.
That's why, as we head into the new year, we want to skip the standard resolutions and offer interesting and unique 30-day challenges to shake up your 2021 like a snow globe!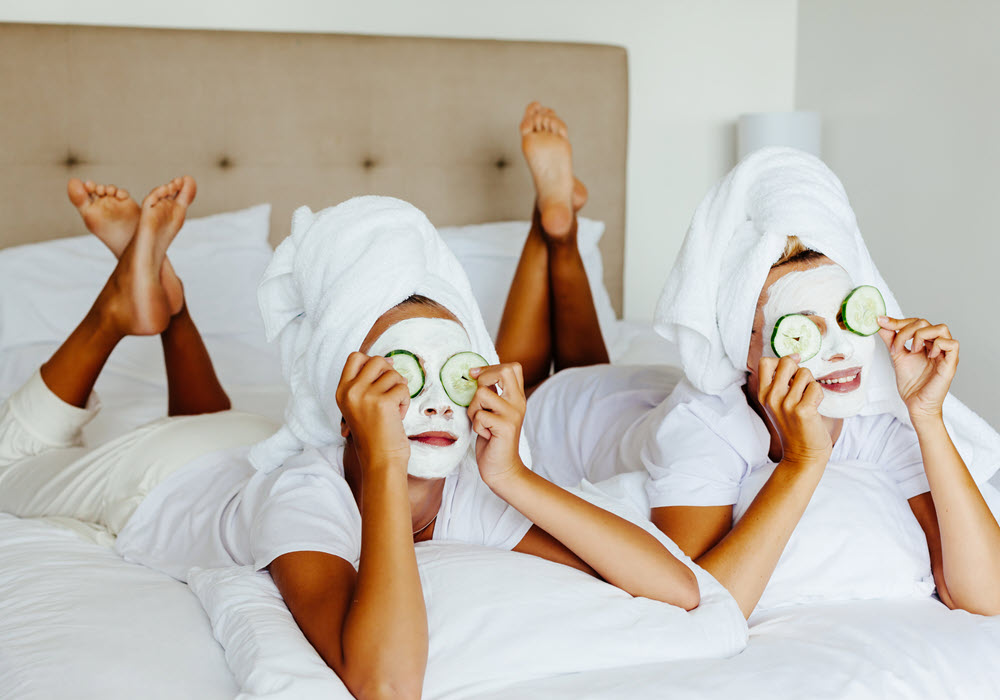 Treat Yourself
Fans of the long-running NBC show Parks and Recreation will have no trouble spotting this Tom Haverford and Donna Meagle creation - an entire day dedicated to elaborately spoiling yourself with lavish meals, personal gifts, and all manners of pampering!
Rather than one day of all-out gluttony, try spreading out your sanctioned self-indulgence across an entire month, maximizing the love with daily doses of delight. Easy ideas include an hour massage, ordering a fancy meal from a restaurant you've always wanted to try, picking up a new book for some quiet time, or watching a movie you've been meaning to check out.
It could even be as simple as shutting off your phone for thirty minutes a day and savoring some peace and quiet in a hot bubble bath. After all, self-care is self-love.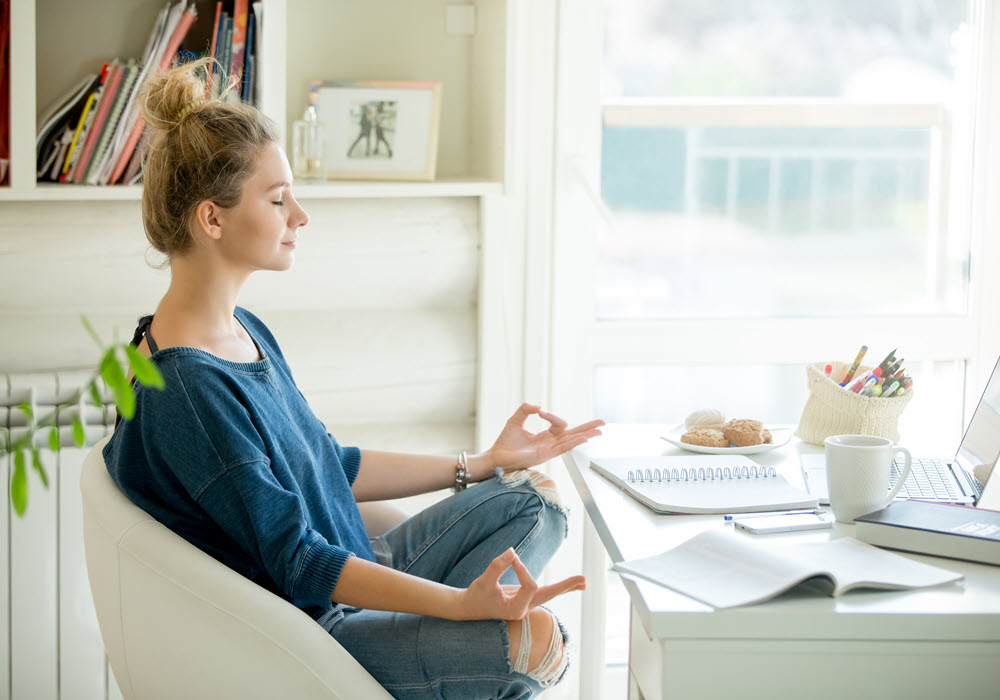 Daily Meditation Practice
The gentle art of learning to calm the mind is now practiced around the world by people looking to enhance their well-being and sense of peace and serenity or simply escape momentarily from the pressures of daily life.
Finding a way to spend 10 minutes each day meditating on how to develop better concentration, mindfulness, and compassion, or simply letting go of stress can make a huge difference in your day. Check out our blog on meditation to get started!
Start a Gratitude Practice For Better Mental Health
According to positivity strategists, what you focus on tends to grow. That's why developing a gratitude practice can make a big difference in your life. Some of the benefits include lower blood pressure, improved nervous system and hormonal balance, and improved brain function. Best of all, cultivating gratitude creates an elevated feeling that makes us feel deep joy and connectedness.
Count your blessings each day for a month, including your friends, family, teachers, pets, and all the things that bring you comfort and happiness. Write down and share three things each day you are grateful for with someone close to you. Or try any of these 40 great ideas from Lifehacker!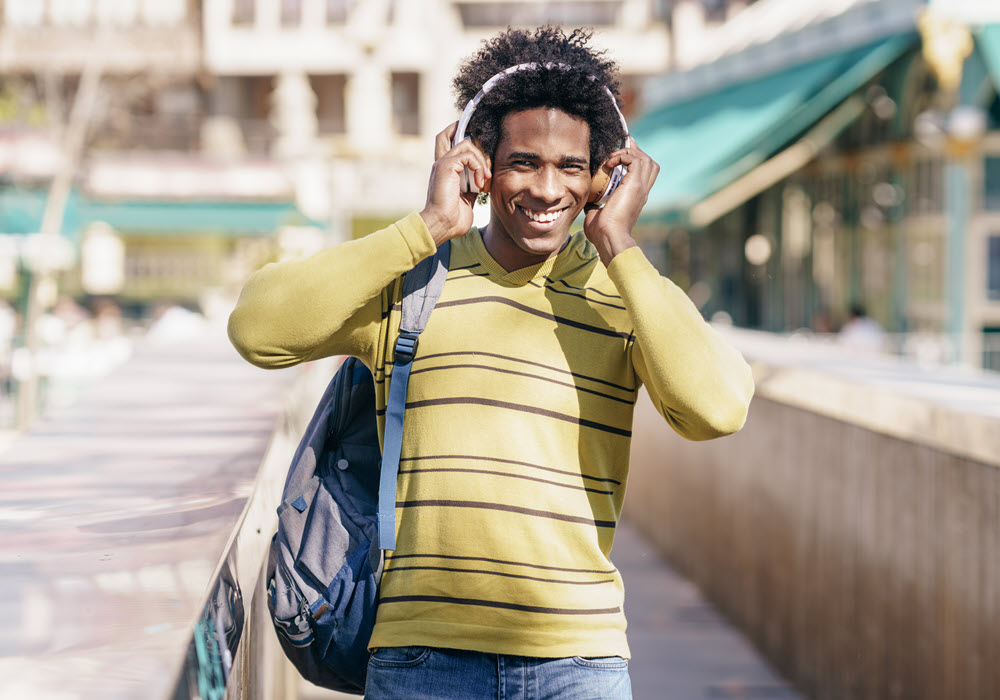 Listen to a New Song Every Day
Music is a universal language that colors the world we live in. With so many streaming services (Spotify, Apple Music, Tidal, Pandora, Last FM, Deezer, Google Play, Pandora, iHeartRadio, YouTube), it has never been easier to explore different sounds, bands, and cultures. Sample top artists in lesser-known genres like Reggaeton, Banda, Trap Country, K-pop, Grime, Cumbia, Deep House, Glitch, Punjabi,, or stick to good old-fashioned American Rock-n-Roll.
Commit to listening to a new song from a new artist or a new genre every day for thirty days, adding the ones that you like to a special playlist or writing them down to keep track. You'll be surprised how much your world will grow, and what new artists, songs, and genres you'll develop deeply passionate feelings about.
Daily Acts of Kindness For Self Improvement
Studies show that simple acts of kindness performed regularly throughout the day can improve our health and general outlook on life, increase our productivity, and even help bolster our relationships with friends and family.
Share a kind word with a coworker. Let someone cut in front of you. Listen to a stranger. Pay for the person behind you. Make a game of it. Invite a friend to play with you and compare notes at the end of the month. Be playful and have fun with it. Not only will you be helping other people but feeling great yourself!
Pump Up Your Vocabulary
Learning cool new words to impress friends, family, coworkers, and potential new employers is easier than ever. Whether you're a long established logophile, studying for your GRE, or just looking to spice up your conversations in 2021, learning a new word a day is a fun way to expand your vocabulary.
Once again technology comes to the rescue in the form of several sites that do the heavy lifting for you. Sign up for your new word by email at Oxford English Dictionary's Word of the Day, Transparent, and A.Word.A.Day(AWAD) or look them up each day at Merriam-Webster's Word of the Day, Dictionary.com Word of the Day. The New York Times, Quotations Page, and others. You can even get a 'Word of the Day' app on Google Play or Apple store.
Or, if you prefer the old-school method, you can always write down a list of thirty cool new words of your own choosing and pick one each day to master. Last, but not least, you can always pick-up a word of the day calendar.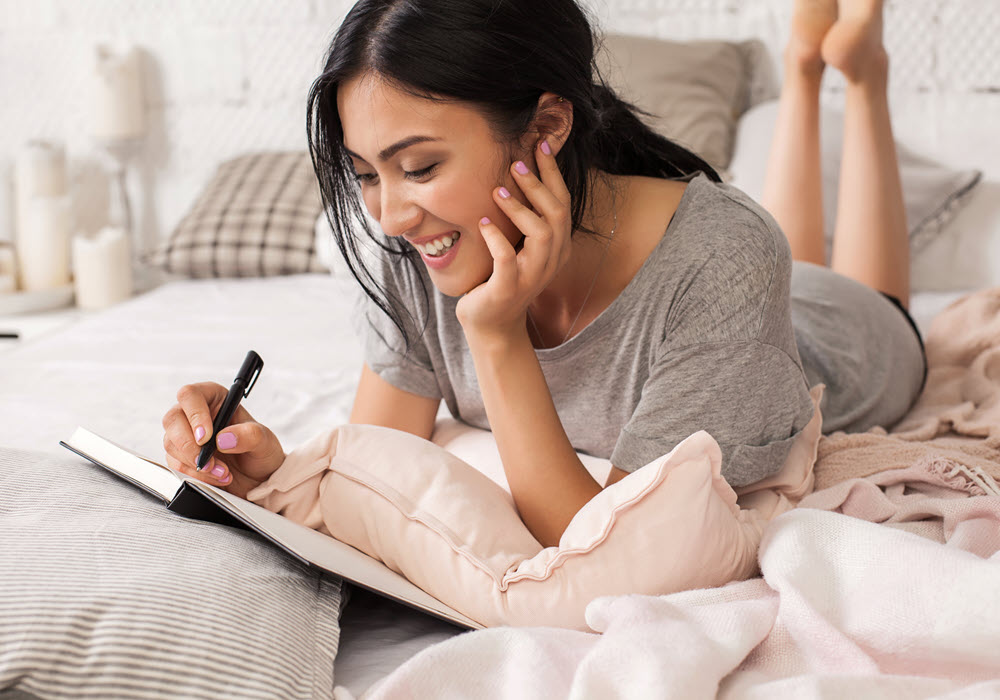 Keep a Dream Journal
Keeping a dream journal not only reduces stress, but it helps you solve problems, be more creative, learn from mistakes, and remember amazing ideas! Keep it right by your bed. Every morning, the minute you wake up, write down everything you can remember about your dreams. Later, as you go throughout your day and new details pop up, make a note, then add it to your dream journal before you go to sleep. After 30 days of dream journaling, you might just find that digging into your dreams is one of your favorite tools for tracking and reflecting on your past, while also exploring where you're heading in the new year.
No matter which 30-day challenge you consider, we recommend keeping it consistent, positive and declaring it publicly for the greatest chance at completing the challenge successfully. Hopefully the 30-day challenges will turn into new habits that can give you better physical health and help you develop new skills. Cheers to a coming year filled with endless new opportunities!
Find Your Essex Apartment
Our apartment communities span from Summit Park Village in San Diego to The Elliot at Mukilteo in the Pacific Northwest in some of the most sought-after locations on the West Coast. Choose from bustling city life, quiet comfort in the suburbs, sun and sand at the beach or outdoor adventures and a wide variety of on-site amenities and floor plans that span from studios to townhomes. Whatever your style and budget, we have a community that's right for you.
Explore our nearly 250 apartments, such as Enso Apartments and Epic Apartments in San Jose, and learn more about current leasing or move-in specials.