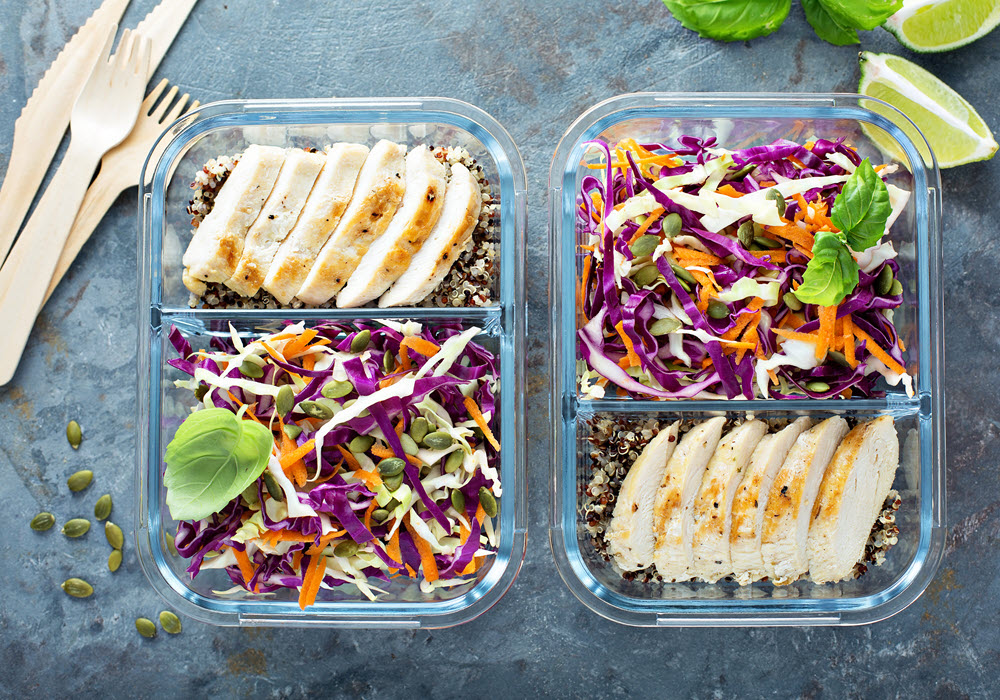 How to Meal Prep in an Apartment Kitchen
Healthy eating is one of the most common New Year's resolutions! Starting the New Year off with new goals, new routines and healthy-eating habits is the tried-and-true way to a leaner, healthier, happier you. You'll need a game plan if you are serious—one that fits your schedule, needs, and, above all else, you can easily accomplish in your apartment kitchen!
That's why we've put together some tips and tricks on how to meal prep for the week. We'll show you how to eliminate the guesswork with how to get started with organizing for meal prep and planning, including suggestions for tools or containers you might need, meal prep organization ideas, how to grocery shop efficiently, and how to schedule enough time to get it done. Basically, everything you need to know how to meal prep!
Planning your meals in advance has other perks aside from healthy eating, and time savings is a big advantage. You'll eliminate multiple trips to the grocery store each week, save time each day when it comes to cooking your meals, and avoid the hassle of daily kitchen clean up (one of our favorite benefits!) Meal prepping also saves you money. Ingredients typically cost less when you buy in bulk. Last, but not least, who wants to wrap up an exhausting workday by spending hours in the kitchen making a healthy meal?
Let's get started with five easy steps to make meal prepping part of your 2021 routine.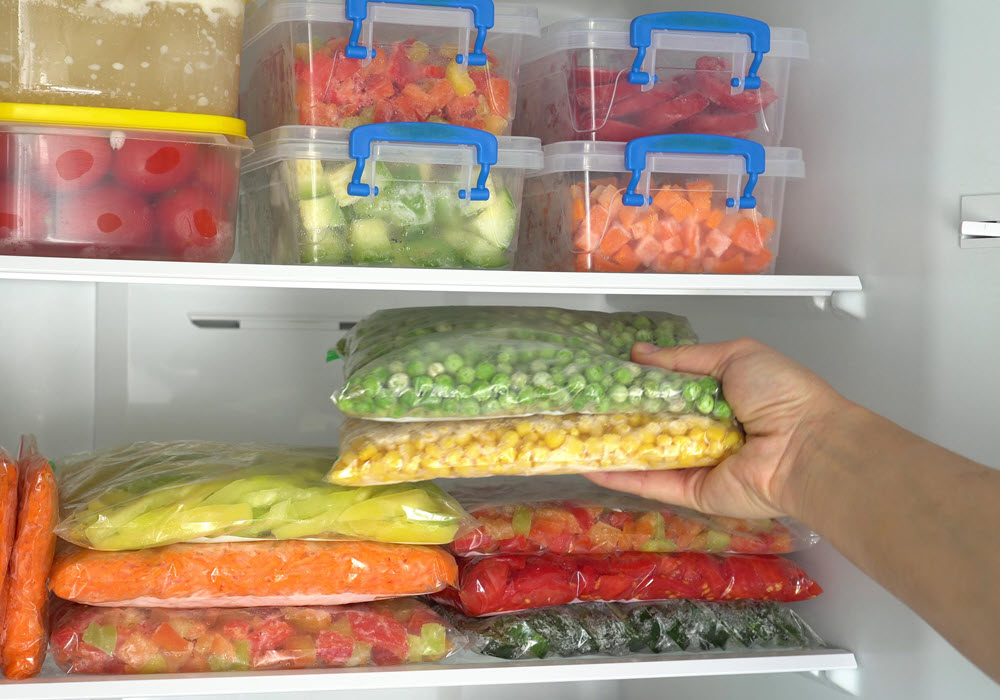 Pick Your Favorite Meals
The first step is to make a list of what you usually like to eat, so you can get a grocery list together. Suddenly short on ideas? Try these easy meal ideas from the Food Network, Budget Bytes, Dinner at the Zoo, Gathering Dreams, or Sweet Peas and Saffron. You'll want to combine ingredients between meals to maximize savings and minimize waste. Experts suggest you limit creativity and experimentation when it comes to meal prepping, and instead, stick to stuff you know you'll enjoy. Once you get the hang of the concept, try adding in a couple new dishes each week to keep your meals from getting stale.
Make a List
Once you know what you'd like to eat for the week, the next step is to make a list for the grocery store. Before you head out, check store apps and website for coupons and weekly deals. Ideally you should shop a day in advance to lighten the workload, then plan a cook day the next, preferably on your day off. That way you'll have plenty of energy and extra time for meals that take longer than expected or planned.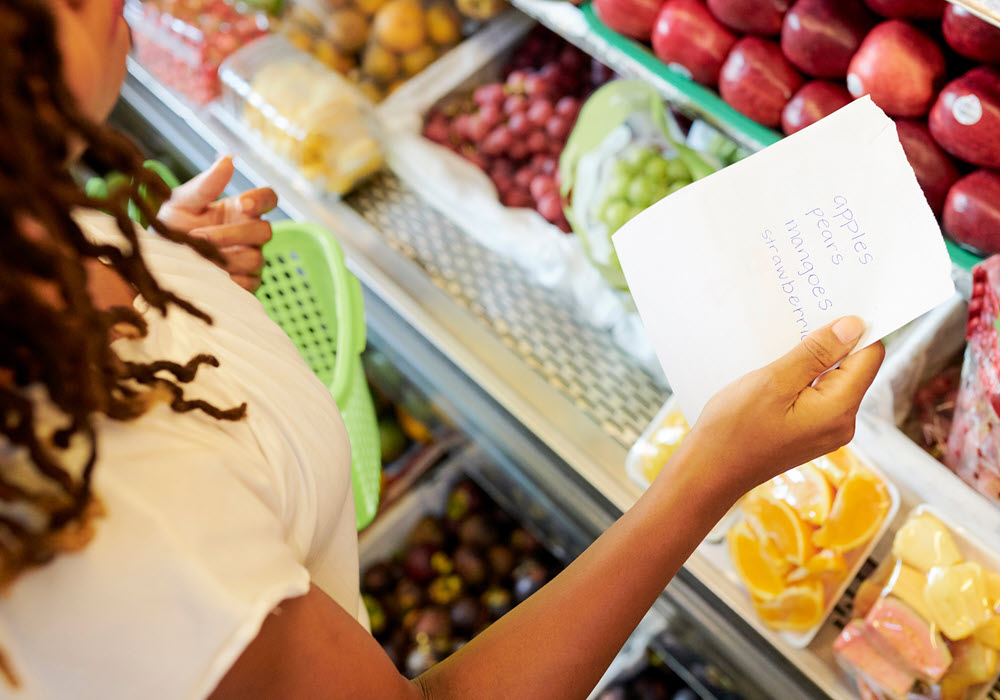 Shop Smart
Everyone knows shopping on an empty stomach leads to splurging on expensive empty calories. Before you head out, make sure to eat! If you are trying to meal prep on a budget, you'll want to stick to your list. Don't forget to look for in-store deals and marked-down items to keep on budget. You'll also want to check the labels to see which brands are cheaper per unit, and if you have the option, it's best to buy in bulk, particularly if the item isn't perishable. Paying more up front will save you in the long run.
Plan Ahead
Before you start assembling and cooking, take a moment to set up your meal prep organization. Print and have your recipes ready to go. Find smart ways to organize your kitchen space. Set up a grocery organizer. Lay out the pots, pans and cooking utensils you'll need.
Professional chefs swear by this preparation step using a technique called 'mise en place' (MEEZ ahn plahs). This process is a French term for prepping your ingredients by measuring, cutting, peeling, slicing, and grating in advance, getting your pots and pans, cups, and measurements, all ready-to-go before you start cooking. This helps them rapidly and effortlessly make elaborate meals.
Get Organized
Utilizing your space well is imperative when working in a smaller kitchen space. To that end, you'll want to limit the tools you use by picking up reusable supplies like nesting kitchen bowls, pots and pans, and stacking containers. You can find more useful apartment kitchen must-have items here. You may also want to pick up a foldable or easily stored small kitchen prep table or covers to transform your stove into a prep surface.
Clear off all surfaces to make room for your Instant Pot, rice cooker, air fryer, slow cooker, blender, toaster oven, or food processor. Set out your cutting board, food thermometer, mixer, and other cooking utensils in order. Then cook your meals in order, matching meals that use similar ingredients and cleaning as you go. One helpful tip is to leave used items in the dishwasher to dry where they will be out of the way.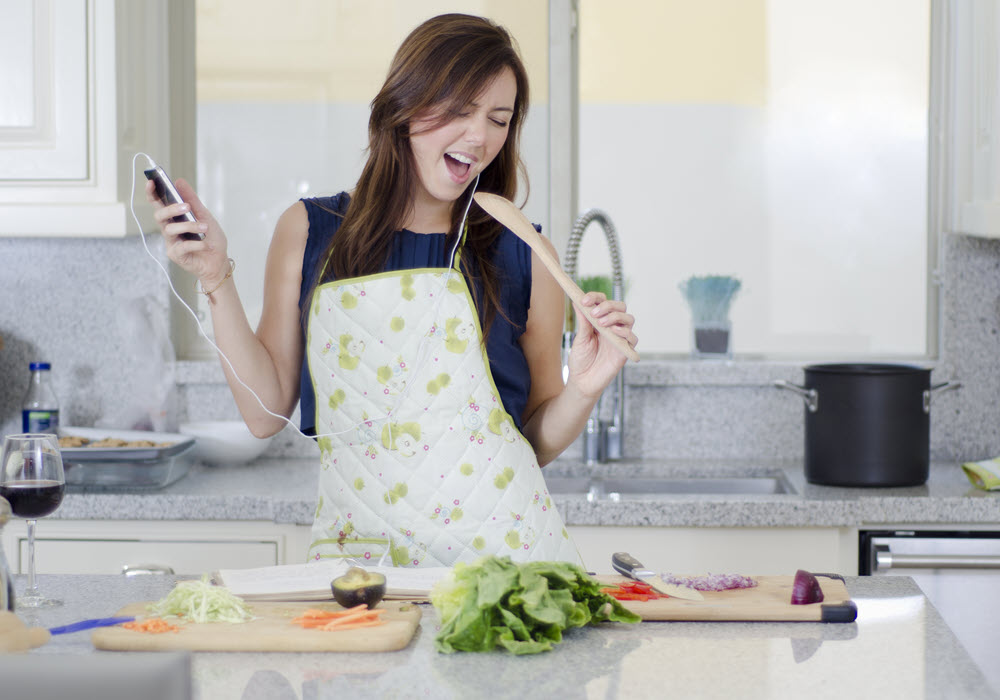 Now, Get Cooking!
Last, but not least, get to cooking and have fun! No matter how you like to organize a meal, there is an art to it, especially with meal prep. Put on some music or an audiobook you've been meaning to get to, turn off your phone, and let yourself enjoy the moment. Plus, nothing beats the feeling of knowing you'll soon be done for the week and ready to savor easy meals with a quick reheat!
Be sure to let your dishes cool in your storage containers before labeling them with the date made, name of the dish, and your intended date of consumption. Freeze the ones you don't plan on using within a few days and keep a sheet on the front of your fridge so you'll know what's left. That way, you can pull a frozen meal out a day in advance and let it thaw in the refrigerator.
Find Your Essex Apartment
Our apartment communities span from Form 15 in San Diego to The Trails of Redmond in the Pacific Northwest in some of the most sought-after locations on the West Coast. Choose from bustling city life, quiet comfort in the suburbs, sun and sand at the beach or outdoor adventures and a wide variety of on-site amenities and floor plans that span from studios to townhomes. Whatever your style and budget, we have a community that's right for you.
Explore our nearly 250 apartments, such as Paragon Apartments in Fremont or The Vistas of West Hills in Valencia, and learn more about current leasing or move-in specials.