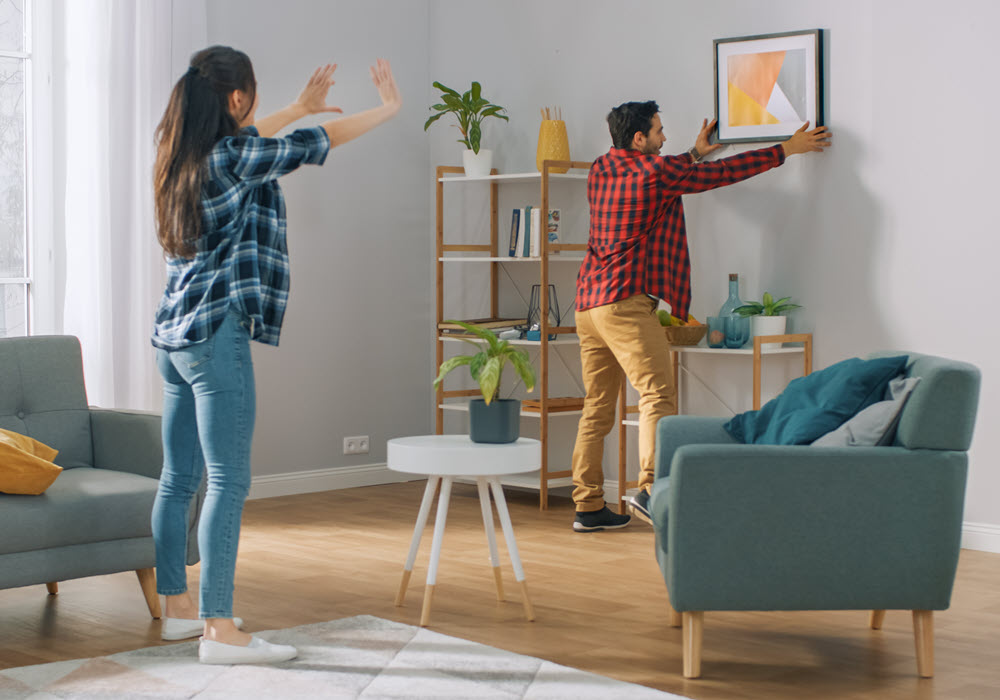 How to Refresh Your Apartment Home on a Budget
Sometimes, we're all just looking for a way to refresh and renew. Breathing new life into old styles can be incredibly therapeutic, and when it comes to our home, this can seem difficult without a large budget. Plus, apartment living can limit the major changes you as a renter might be able to make, but sometimes the smallest, budget-friendly modifications can make a world of difference. Here are a few great decorating tips to refresh your apartment home on a budget.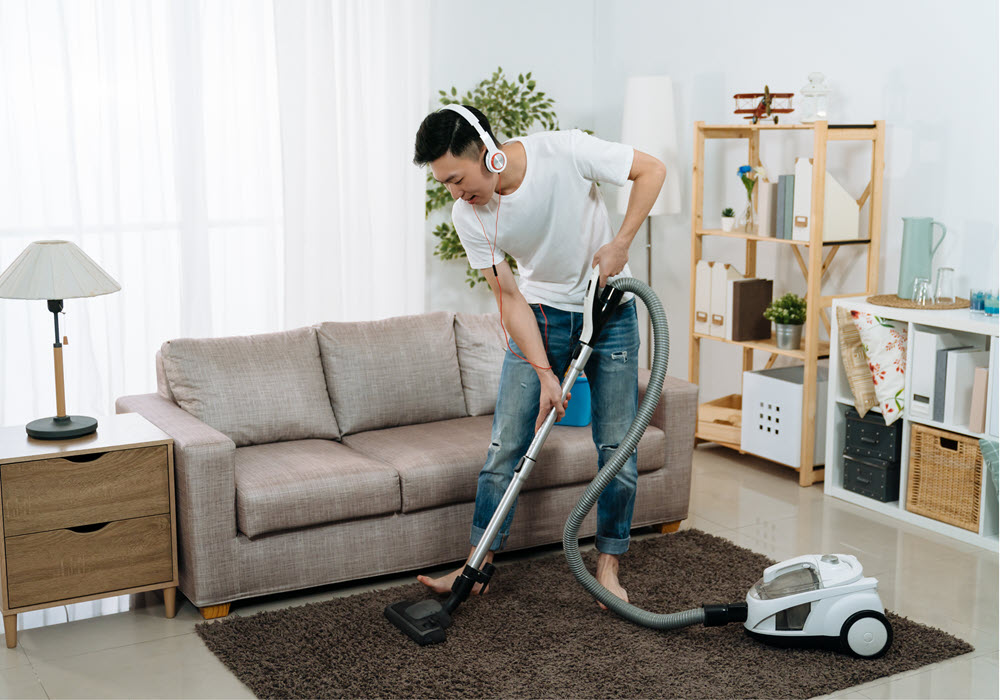 Get Ready for Spring Cleaning
Deep cleaning your entire apartment is a foolproof way to make everything feel fresh and new. Go through every room and tackle what you can, taking the job in steps to avoid becoming overwhelmed. Once one room is scrubbed, tidied, and swept, move on to the next. You can also take this time to get rid of unwanted items that might be cluttering up your apartment. When you're done, we guarantee you'll see your space in a brand-new light.
The best part is ... cleaning doesn't cost you a thing! Be sure to open your windows and let the fresh air and natural light in to brighten up your apartment space as a finishing touch.
Create an Accent Wall
This is one of our favorite design tips, as it makes a huge difference in your space, and you only have to focus on one wall. Start with a clean wall, ideally in a main living area, and then go wild with a pop of color. The goal is to make this single wall a statement to your unique style and your home's design. Some design ideas are:
Contemporary — Use washi tape or decals to create funky shapes and colors
Coastal — Put up shelves and fill with knick-knacks that fit the theme
Modern — Put up temporary wallpaper in a room with a dark design
Shabby Chic — Create a gallery wall by hanging family photos of all different sizes and frame shapes and mix in a bit of artwork
For Essex residents, a simple way to customize your apartment is to take advantage of our White to Wow program. At select communities, you can add one accent wall to your home from one of 12 select colors. There are four color palettes to inspire you including Cool-Downs, Boho-Chic, Shades of Gray, and The Neutrals-Pastels. Your community management team can provide complete details and pricing.
Before you commit to your accent wall or wallpaper, be sure to check the terms of your lease. You'll want to be sure you won't be charged for painting costs upon move out if your property management team is required to return the apartment to its original condition.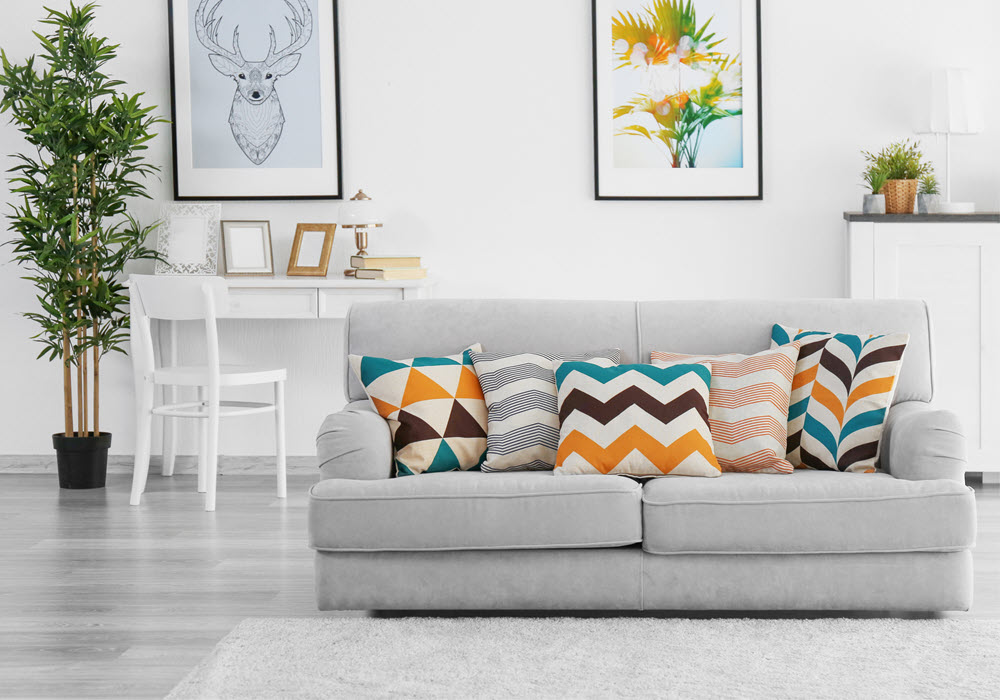 Bring the Outside In
Adding indoor plants to your apartment will automatically make your space feel and look fresher and more inviting. Houseplants have a way of elevating the feeling of a room, and you can select and curate your collection to match your style. In order to keep things cost-effective, decide the type of maintenance you're willing to take on and research the ideal light conditions of plants you're interested in. The plants that will look best in your space depends on your interior design choices:
Refresh Accent Pieces
Buying new furniture can be incredibly expensive, especially for quality pieces. If you already have older furniture on hand, consider refreshing them instead of purchasing new items. Simple accents like buying pillows, blankets, art, or new light fixtures to complement your main furniture will help create a completely new vibe. Some ideas are:
Contemporary — Hang a piece of eccentric art above your couch
Coastal — Place a light blue throw blanket on the couch or add blue and teal striped pillows
Modern — Try out printed linen pillows as an accent for your bed or couch
Shabby Chic — Go fuzzy with blankets and pillows to create texture
Swap Out Your Showerhead
This is an inexpensive idea that makes a big difference. You can instantly transform your bathroom into a spa. Shop online or at a local hardware store like The Home Depot, and you can find a new showerhead in the $20-$40 range. Then, unscrew your old showerhead, wrap Teflon tape three to four times around the threaded end of the pipe to keep things watertight, and screw on the new showerhead. Be sure to keep the old hardware! You'll want to switch it back to the original shower head when you move out.
Maximize Storage
Some apartments lack proper storage space to keep all your belongings, which means you might be trying to fit everything you have into small spaces. If your storage overflow has created a mess, you might be living in an atmosphere that feels cluttered. Seasonal storage solutions for your clothing can make an immediate difference. Utilizing closet organizers, under-bed drawers and shoe storage solutions will help you make the most of any space you have.
Find Your Essex Apartment
Our apartment communities span from San Diego to the Pacific Northwest in some of the most sought-after locations on the West Coast. Whether you're looking for life in Los Angeles, settling down in San Jose, or relaxing in Oakland, we can help. Choose from bustling city life, quiet comfort in the suburbs, sun and sand at the beach or outdoor adventures and a wide variety of on-site amenities and floor plans that span from studios to two-bedroom apartments to townhomes. Whatever your style and budget, we have a community that's right for you.
Explore our nearly 250 apartments, such as Belmont Terrace in Belmont or Catalina Gardens in Los Angeles, and learn more about current leasing or move-in specials.