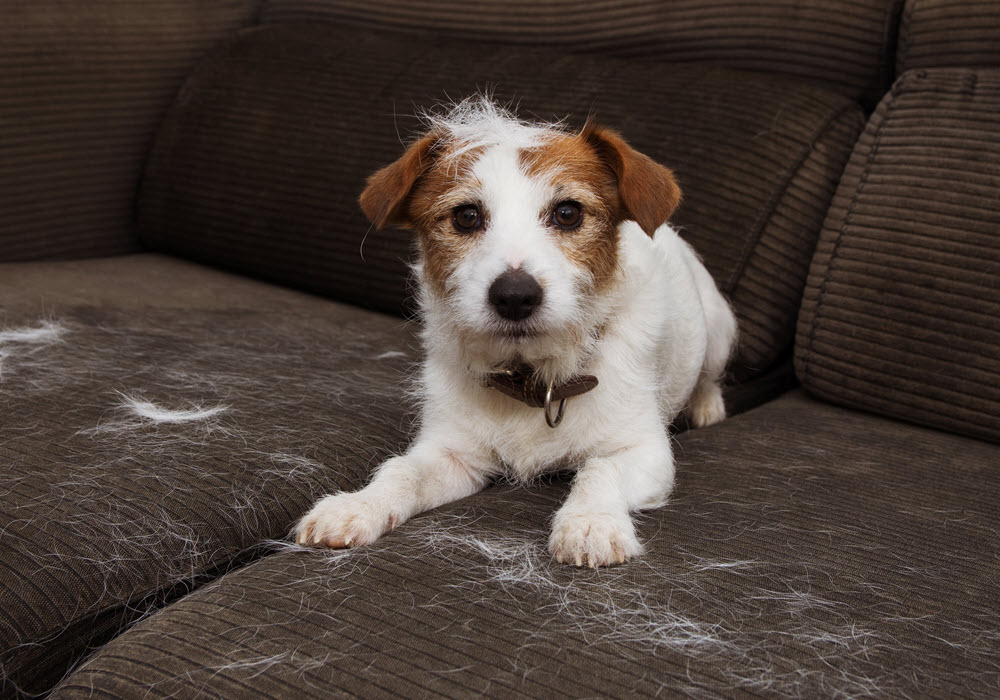 How to Easily Remove Pet Hair from Your Apartment
We all love our furry friends and view them as part of our family. A wonderful family member who happens to shed hair in every conceivable space in our home. This comes with the territory when you decide to become the proud owner of a cat or dog. You've likely noticed shedding happening on your furniture, carpet, clothing, and hardwood-style floors. However, you don't have to live with all that pet hair. While it may seem like a daunting task, it's possible to remove hair from whatever surface your animal seems to target in your apartment.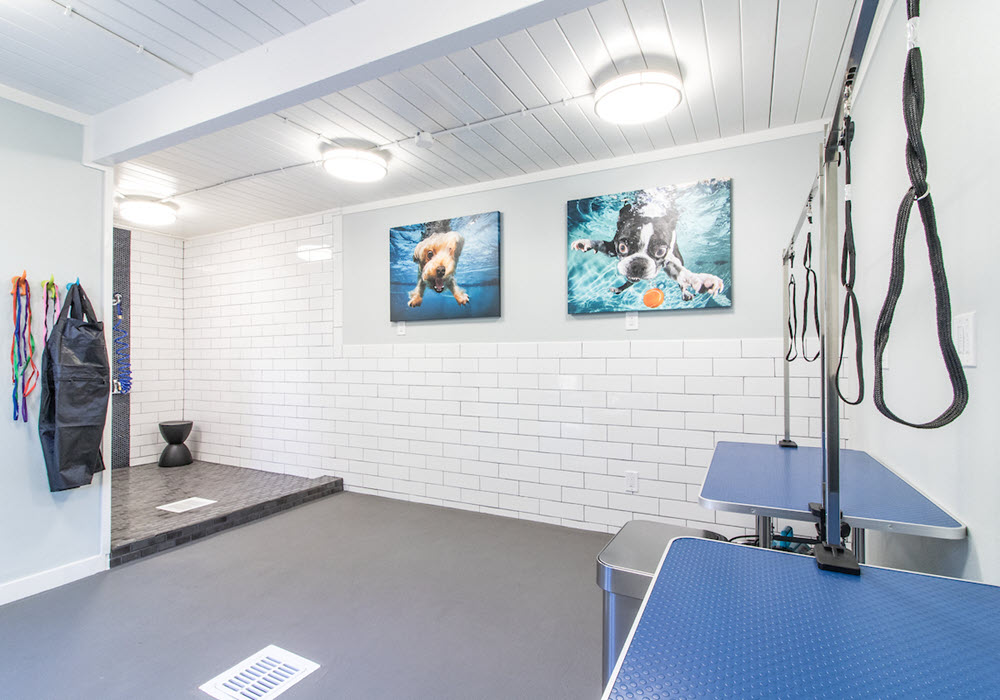 Make Grooming a Regular Habit
This job is going to be a lot easier, and less frequent, if you pay attention to where the problem is actually coming from. Your pet! The majority of pets don't just have a single season when they shed, though warmer seasons are usually worse. A great way to prevent a build-up of pet hair on your furniture and flooring is to groom your pet regularly. You can either do this yourself, by brushing and bathing your pet, or by using a professional groomer.
If you decide to take care of this yourself, be sure to check with your veterinarian for tips and tricks! Regularly grooming your animal helps to naturally ease them of excess hair before it becomes a problem. If you groom them in a bathtub for instance, you can easily wash away the fur, and quality brushes will hold the hair for easy removal. Many of our Essex communities offer pet-friendly amenities for your four-legged friends, with several boasting convenient on-site pet spas with dedicated washing stations, like Reed Square in Sunnyvale, CA.
Now that you've started grooming habits to help prevent shedding, you can focus on the inevitable amount of hair you'll still notice on your furniture and clothing.
Upholstered Furniture
For upholstered furniture, you have a few options. Start by using a textured rubber glove, and running it along your furniture in a circular motion. Make sure you get the glove wet first, so it picks up more hair, and then you can easily rinse it off when needed. If you don't have a rubber glove, a simple spray of water and fabric softener will also help remove fur from soft furniture. Use a sponge to collect any pet hair, but even a paper towel will do the trick. For a quick tidying up, a dry fabric sheet will work surprisingly well, thanks to static electricity.
Wood Furniture
For wood furniture, you will need an anti-static dusting spray and a cleaning cloth. This combination is gentle on your furniture, so you won't have to worry about any damage. A dryer sheet also works well with wooden furniture, though you might have to use a few so you're not reintroducing hair as you work. If you find the bottom of furniture legs collecting large amounts of pet hair, a nail file can be used to scratch it off.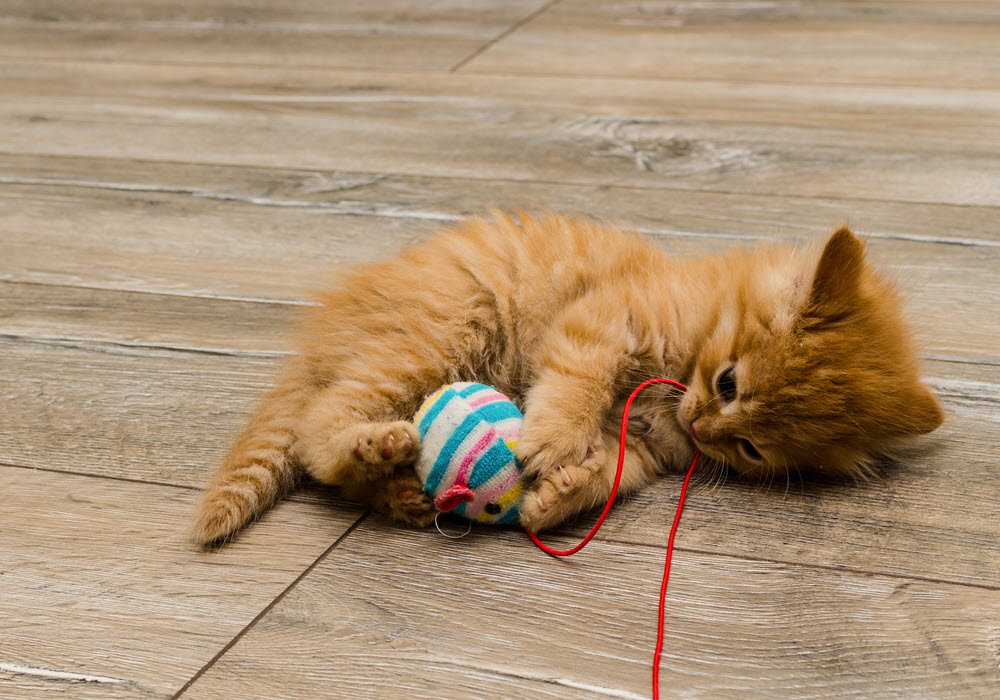 Clothes
You don't have to get used to always having trace amounts of pet hair on your clothing. The same gloves you used on your furniture can also be great for clothing. A quick trick right before you leave the house is to use a lint roller. Simply run it along your clothes wherever you see any pet hair. Lint rollers also work well in your car.
If you have a large job, the best option is to do a load of laundry. The key is to loosen the pet hair out before you put it in the washer. Do this by putting your clothes in the dryer for ten minutes, on a heat free, tumble-only cycle. Then shake everything out before throwing it in the washer. When it's time to dry again, dry on the usual setting, with a fabric sheet or two. A final trick, adding a 1/2 cup of white vinegar right before you wash your clothes will help relax the fabrics, removing more hair in the wash.
Carpet
Pet hair on your carpet can become a big problem when it starts to build up. Start by dusting your carpets with baking soda, which will help loosen hair and also deodorize. You'll notice a big difference when you vacuum after this trick. What vacuums won't pick up can often be solved with a pumice stone. Simply run it along stubborn spots. Finally, a kitchen sponge mop lightly sprayed with water is a solution when you just can't seem to remove the hair. This provides a great deep clean.
Hard Floors
This type of flooring is a bit easier. Whatever method you decide to use, don't start with a vacuum. This will simply blow the hair around, expanding your mess. Wet mopping can always work with tiles and laminate, and you likely already have one somewhere around the house. For a different option, a microfiber mop can be a game-changer, and it is also eco-friendly. Using a rubber broom is our favorite trick. They have electrostatic properties and seem to attract hair like a magnet. When you're finished, you can always go over everything one last time with a vacuum.
Dealing with pet hair in your apartment can be frustrating! Use these tips to make your life a little less furry, and your apartment space a whole lot cleaner.
Find Your Essex Apartment
Our apartment communities span from San Diego to the Pacific Northwest in some of the most sought-after locations on the West Coast. Whether you're looking for life in Los Angeles, settling down in San Jose, or relaxing in Oakland, we can help. Choose from bustling city life, quiet comfort in the suburbs, sun and sand at the beach or outdoor adventures and a wide variety of on-site amenities and floor plans that span from studios to two-bedroom apartments to townhomes. Whatever your style and budget, we have a community that's right for you.
Explore our nearly 250 apartments, such as Highridge in Rancho Palos Verdes or Paragon in Fremont, and learn more about current leasing or move-in specials.