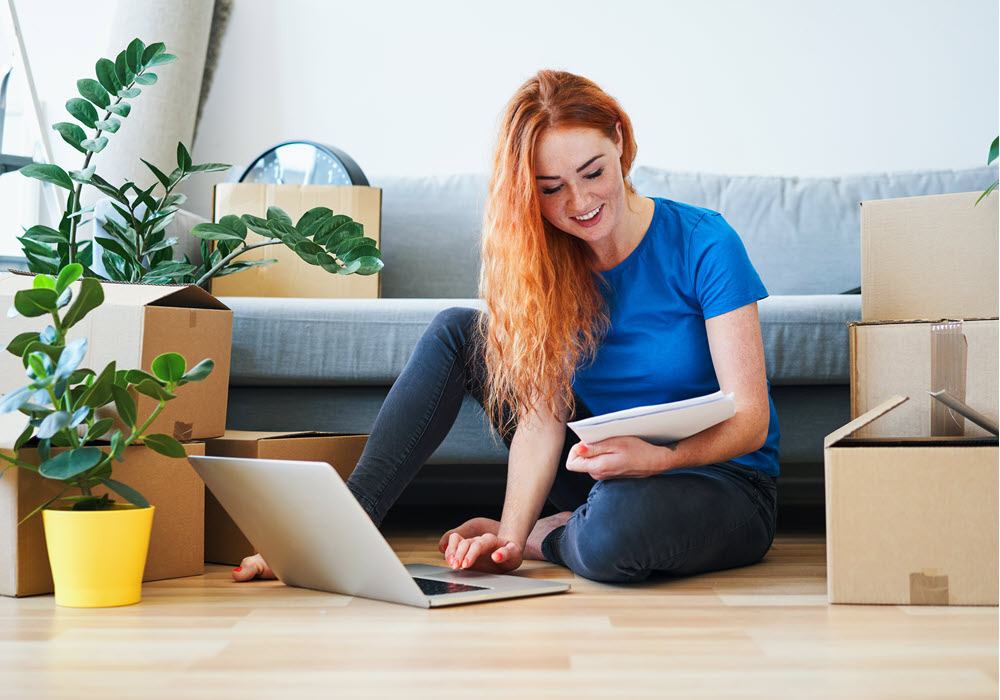 Best West Coast Cities To Move To After College
Graduating from college and receiving your bachelor's degree is an exciting time in the life of a 20-something-year-old, no matter which university you graduate from. However, being a recent graduate can be challenging, too. For many, receiving a degree means it's time to make a change in where you live.
There are many different considerations for college graduates looking to make a move to a new city. Some recent grads look for a low unemployment rate or proximity to family and friends, while others prioritize a city with exciting nightlife. Many search for job opportunities, while some want to see low median rent, affordability, and high median income in their potential living place. Several of the country's most thriving cities are located in the South and Midwest.
Cities like Austin, Chicago, Columbus, Indianapolis, Minneapolis, Denver, and Cincinnati have a great deal to offer recent graduates and people of all lifestyles. Some East Coast cities also offer solid options, like Raleigh, New York City, Boston, and Washington, DC.
However, the West Coast is one of the best regions for college grads and young adults to move to for many reasons. With plentiful employment opportunities across various fields, enviable weather, and copious amounts of natural amenities, West Coast cities are hard not to love. Destinations like San Diego, San Jose, Los Angeles, San Francisco, and Seattle are a few of the best areas in the country for anyone with a freshly minted college degree looking to jumpstart their career and live their best life.
Moving to Washington State Post-Graduation
Two of Washington's best cities for college grads are Seattle and Bellevue. Seattle, home to world-class museums, countless tech companies, and winning professional sports teams, offers new graduates a healthy job market. Bellevue, which is right across Lake Washington from Seattle, has a reputation for being pricier than Seattle. Still, it offers a slower pace and less dense experience of city life, which can make new graduates from less populous places feel more at home. Plus, you can live there without sacrificing the area's many excellent outdoor and cultural amenities.
If you're looking to rent a great apartment in Bellevue, Essex communities, BellCentre and Ellington at Bellevue are second to none. These apartment buildings feature studios, one-, two-, and three-bedroom floor plans, with a wide variety of amenities.
For new grads wanting to move into an apartment near some of Seattle's best coffee shops, Domaine in the Queen Anne neighborhood is a top choice — especially because it's pet-friendly and has a 24-hour fitness center. Located downtown, Fountain Court in Belltown boasts excellent access to the city with a 99% Walkability Score, and Taylor 28 is just a stone's throw away from the Space Needle, which means for any college grad working in tech, you'll likely be close to where you work.
Moving to NorCal and Silicon Valley Post-Graduation
Northern California and Silicon Valley offer the highest quality of life and access to job opportunities in California, especially for degree holders in the tech industry. Oakland, Berkeley, and San Francisco are great choices for culture and work. San Jose, in particular, offers some of the hottest job opportunities for entry-level workers eager to apply what they learned in college to the tech industry.
With fabulous weather, access to nearby nature, storied neighborhoods, and a more laid-back vibe than other portions of the West Coast, it's easy to see why this section of California is popular with almost everyone — not just recent college graduates. If you're interested in moving to Northern California for your new life after college, Essex community The Landing at Jack London Square in Oakland offers exceptional views of the Bay and is also pet-friendly. If you want to work in tech, consider living at the Carlyle or the Esplanade in San Jose to ensure you're close to everything you need — for work and play.
Regardless of which city you move to, you'll find plenty to do and see. Northern California and Silicon Valley are filled with opportunities to maximize enjoyment.
Moving to SoCal Post-Graduation
Southern California's diverse landscape truly offers something for everyone. For recent college grads who love the mountains, the beach, hiking, and camping, it's a playground. For young adults eager to explore city life, it's unparalleled. Between Santa Barbara, Los Angeles, and San Diego, there's a place for every new college grad to call home and reach their potential, especially since there is such a wide variety of job opportunities in the region, from tech to finance to entertainment industries.
If you're thinking of moving to SoCal, consider Carmel Creek in San Diego or Hope Ranch in Santa Barbara, which make commuting to nearby cities for work a breeze. If you're planning to live in Los Angeles, Essex Apartments at Belmont Station and The Blake LA offer fabulous locations with some of the best amenities in the city.
College Grad Living: Making the Right Choice
When it comes to living your best life as a recent college graduate, you can't go wrong with Essex Apartments. Located in several sought-after U.S. cities with a wide variety of desirable amenities, you're sure to find your perfect post-collegiate home. Essex makes finding your ideal, new home easy and convenient, whether you're just moving down the coast or moving from across the country. We offer several online features, including virtual 3D tours, interactive maps, and the option to book self-guided or virtual tours. Each of these options provides you a chance to view communities and units on your schedule and at your pace.
At Essex, we strive to provide the best experience for both current and prospective residents. We are committed to making renting easy and providing resources to assist searchers in finding the best apartment for their location, budget, and lifestyle. Once you've chosen and leased your post-college home with Essex, there are additional online features you can take advantage of, such as making rent payments, utility payments, and placing maintenance requests. If you want a more personal touch, we are just a call or email away and happy to answer any questions.
Finding a new home on the West Coast after college doesn't have to be overwhelming. Let Essex help you with the search and leasing process and get you settled without the hassle.
Find Your Essex Apartment
Our apartment communities span from San Diego to San Francisco and the Pacific Northwest in some of the most sought-after locations on the West Coast. Whether you're looking for life in Los Angeles, settling down in San Jose, or relaxing in Oakland, we can help. Choose from bustling city life, quiet comfort in the suburbs, sun and sand at the beach, or outdoor adventures and a wide variety of on-site amenities and floor plans that span from studios to two-bedroom apartments to townhomes. Whatever your style and budget, we have a community that's right for you.
Explore our nearly 250 apartments, such as Marina Cove in Santa Clara or Mio in San Jose, and learn more about current leasing or move-in specials and pricing.