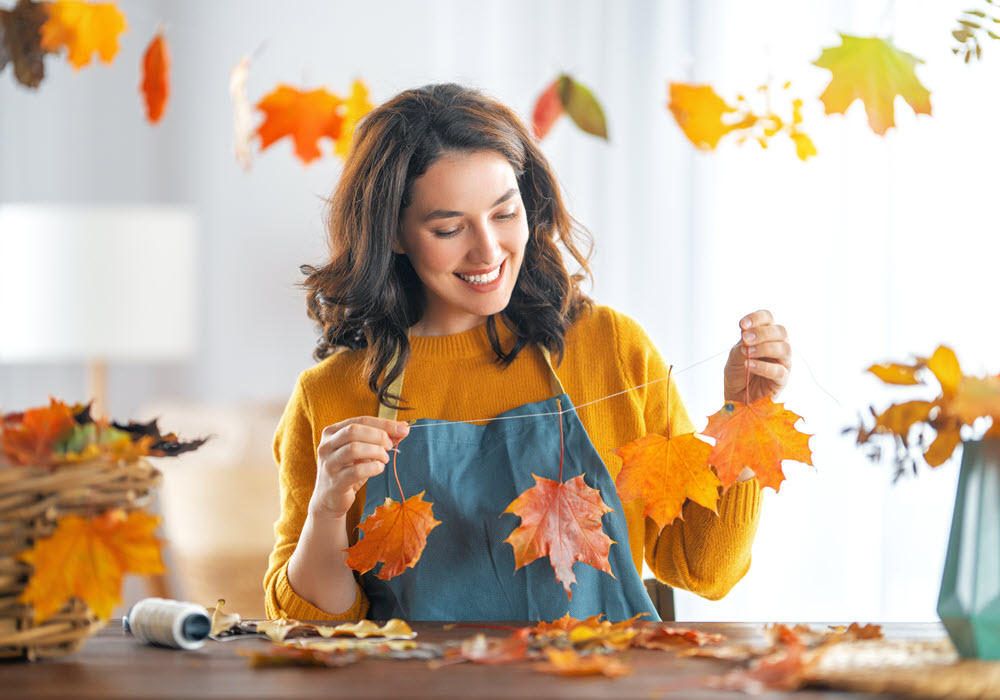 Tips to Decorate Your Apartment for the Holidays
The holidays are racing towards us, bringing fond memories of our favorite fall and winter celebrations with friends and family. A popular tradition for many this time of year is decorating their living space in holiday themes and highlights.
Whether you put apples in a basket filled with colorful autumn leaves for fall or add touches of silver shimmer to ring in the New Year, the right elements can give your apartment a festive feel this holiday season.
Living in a small space means decorating smartly. Here's a list of fun, DIY decorating ideas to make the inside of your apartment have that festive feeling from Thanksgiving to New Year's Eve and help get you in the holiday spirit!
Do's and Don'ts of Decorations
Before you jump in, don't forget the essential do's and don'ts of apartment decorations. You'll want to avoid going overboard. Being mindful will help you make the most of your floor space. Keep essential areas like your entryway and kitchen clear of decorations that you or guests can easily trip on or catch on to things. In these areas, try using pronounced holiday accents instead.
We recommend you always stick with decorations that can easily be put up and removed without damaging apartment interiors. Try using command strips, adhesive hangers, hook and loop strips, or other non-permanent solutions. Never put decorations on your patio and eschew all balcony décor. Except for a holiday wreath on your front door, keeping your holiday décor inside is a general rule of thumb.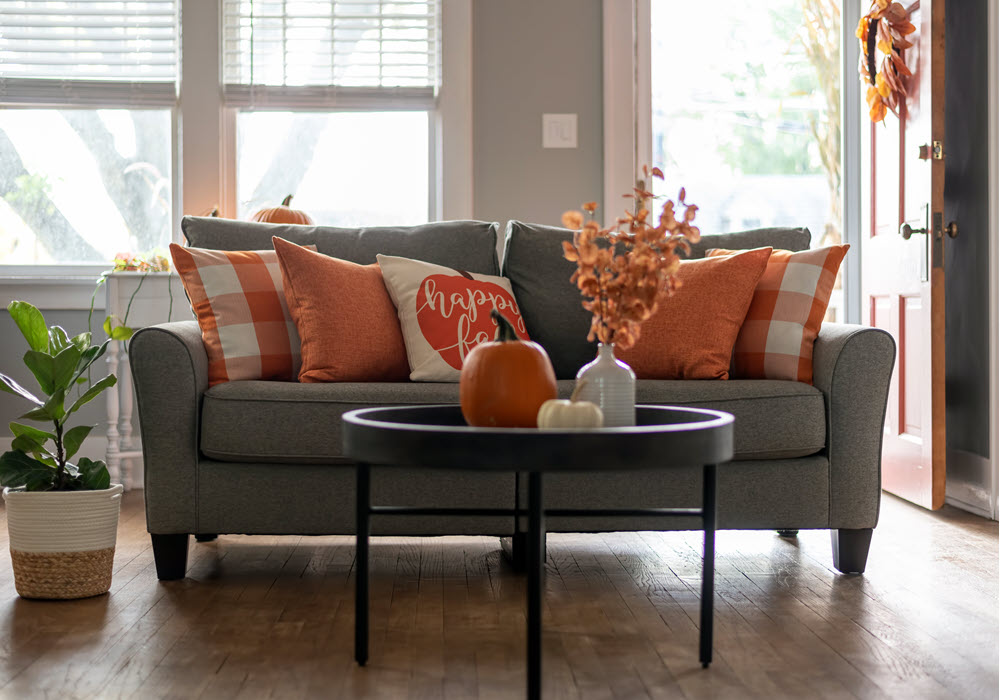 Decorating Apartment for Thanksgiving
The popular American holiday, Thanksgiving, represents unity, as well as celebrating the rewards of a joyous, robust harvest while sharing gratitude. With its proximity to the start of the fall season, Thanksgiving color themes mirror the wonders of nature in vibrant reds and oranges, deep browns, and earthy blacks. Candles in autumn colors and scents help bring out the spirit of the season.
You can also use the traditional harvests the pilgrims shared as inspiration by displaying pumpkins, gourds, squash, Indian corn, California Holly, leaves, acorns, chestnuts, and other seasonal nuts. Mini pumpkins, acorns, and fall nuts go well in bowls and under glass, while a sprig or two of California Holly in a vase can give a pop of bright red color to your fall tableau. Place your pumpkins and gourds near the mantle, on bookshelves and windowsills, or use them as a part of your traditional Horn of Plenty or Cornucopia centerpiece for the table. A string of soft white lights wrapped through the arrangement brings a magical touch, especially on white or gold-painted pumpkins.
Another fun Thanksgiving decoration is a Gratitude Tree. Start by gathering sticks and adding them to a vase, then cut out paper leaves in fall colors and place them next to the vase with a pen and strings. Each day put a new leaf on the Gratitude tree to signify what you feel grateful for in that moment. You can encourage your roommate, friends, and family to join in the fun as well. The sight of the tree will bring continued joy throughout the season as the messages of appreciation and celebration grow.
Decorating Apartment for Hanukkah
Hanukkah, also known as the Festival of Lights, celebrates the miracle that occurred at the Temple of Jerusalem 5,000 years ago when sacred oil meant for only one day lasted eight. The nine-candle menorah, also known as a Hanukkiah or Hanukkah menorah, is the traditional symbol used to evoke the wonder of the season, but other popular decorations include dreidels and gelt, which are gold foil covered chocolate coins gambled in the game of dreidel.
Hanukkah color themes include the blue and white of the Israeli flag as well as silver and gold. Place your traditional menorah in the center of a table, then surround it with dreidels, gelt, and other festive items to serve as a shining reminder of the joyous religious celebration.
One easy holiday decoration to create is to wrap small boxes in blue paper with white ribbon or images of the Star of David and menorahs, then stack them neatly in an area of your apartment and illuminate them with a string of soft white lights. You can also use Hanukkah string lights, hanging decorations, throw pillows, and even wine glasses for your holiday spirits from the perfectly stocked bar cart!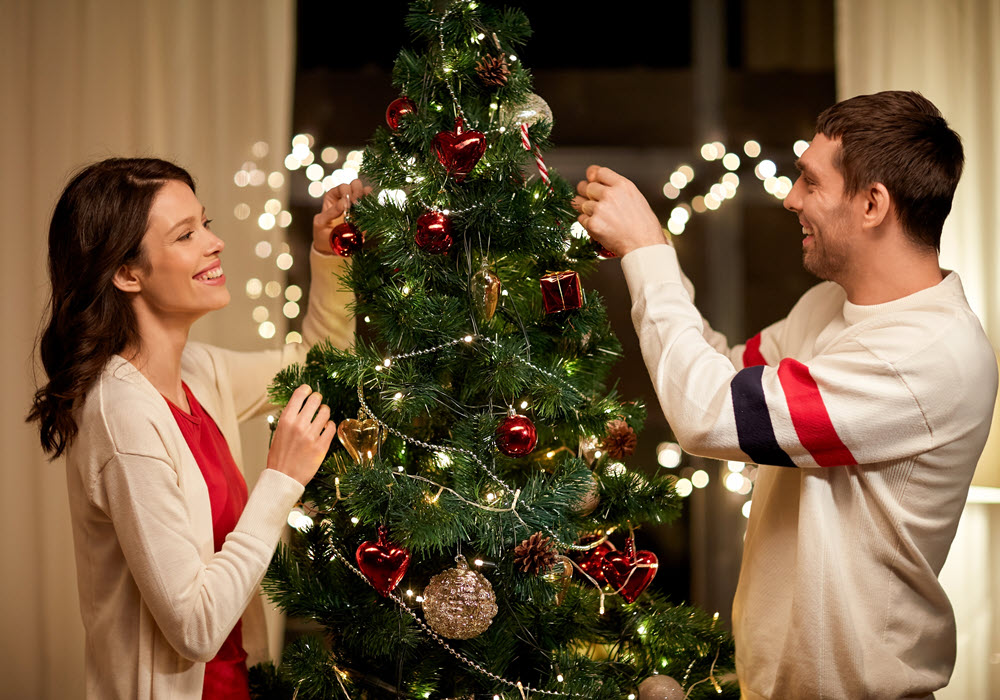 Decorating Apartment for Christmas
Christmas celebrates the birth of Christ and a time of hope, giving, and family. Traditional Christmas color schemes include red and green, in everything including Christmas décor such as bows, greenery, wreaths, flowers, fruit, candy, seasonal decorations, and, of course, the Christmas tree itself. Silver and white are also part of the winter wonderland seasonal theme.
For most, the Christmas tree is the focal point of the holiday, along with the presents underneath! If you plan to get an actual tree, make sure to measure first and get a tree skirt to prevent damage to your unit. This way, you'll know which size tree to purchase at the holiday tree lot. Another excellent option is to buy a tabletop tree. You may also consider picking up an artificial tree with Christmas lights that can be reused for multiple years from popular retailers like Home Depot, Walmart, Lowes, and Amazon.
Use a sprig of mistletoe, holly, pine garlands, poinsettia plants, or ivy to add Christmas cheer to your apartment. Hang Christmas stockings on the banister if your home is multi-level or by the fireplace, and consider putting an Advent calendar on a side table to count down the days to Christmas. And don't forget – holiday cards make wonderful Christmas decorations!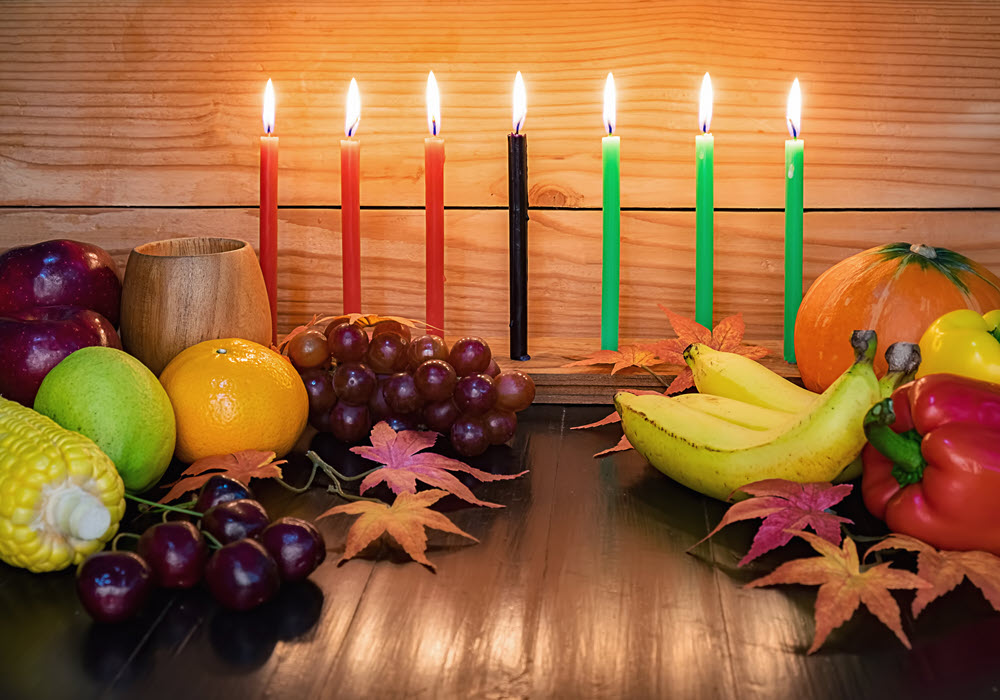 Decorating Apartment for Kwanzaa
Created in 1966 by Dr. Maulana Karenga, Kwanzaa is a seven-day, non-religious observance from December 26 to January 1 that celebrates African American heritage and culture. Typical Kwanzaa celebrations include singing and dancing, African drumming, poetry and story readings, and plenty of feasting.
Kwanzaa colors are derived from the Pan-African flag's red, green, and black to symbolize struggle, history, ancestry, courage, hope, and African Americans today. Decorations for the holiday are made of natural materials that reflect the harvest and reflect the seven symbols of Kwanzaa, each with their own significance: crops, a straw mat, the candleholder, corn, candles, the unity cup, and gifts.
A Kwanzaa centerpiece is prominently displayed on the kitchen table during the holiday. The rest of the apartment décor can be decorated with traditional African items, such as baskets, harvest symbols, textiles, and pan-African art. You can also add streamers, drape your sofa with fabrics and patterns, or make a Kwanzaa wreath using African cloth and add harvest touches like dried corn husks and pheasant feathers.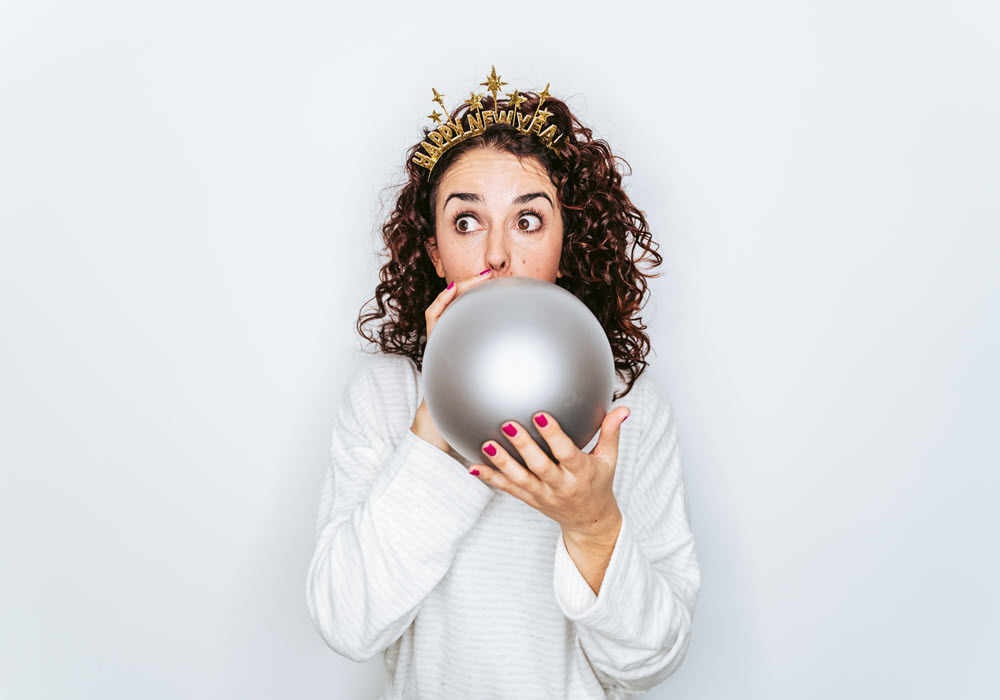 Decorating Apartment for New Year's Eve
The end of the previous year brings hope for what lies ahead, just when we need it most, in the cold of winter's icy embrace. Keep your holiday cheer alive by giving your home décor one more holiday season makeover, this time for the annual countdown to New Year's Day! New Year's Eve theme colors are gold, and black, which can be incorporated in hanging decorations, streamers, balloons, cakes, cocktails, table settings, and more!
Set up a minibar or drink station on a small table and set out your favorite spirit along with glasses and gold and black drink napkins for those who enjoy spirits. And don't forget the champagne and flutes for toasting in the New Year!
We wish you a joyous holiday season with the ones you love in your apartment home!
Find Your Essex Apartment
Our apartment communities span from San Diego to San Francisco and the Pacific Northwest in some of the most sought-after locations on the West Coast. Whether you're looking for life in Los Angeles, settling down in San Jose, or relaxing in Oakland, we can help. Choose from bustling city life, quiet comfort in the suburbs, sun and sand at the beach, or outdoor adventures and a wide variety of on-site amenities and floor plans that span from studios to two-bedroom apartments to townhomes. Whatever your style and budget, we have a community that's right for you.
Explore our nearly 250 apartments, such as The Palms at Laguna Niguel or Trabuco Villas in Lake Forest, and learn more about current leasing or move-in specials and pricing.