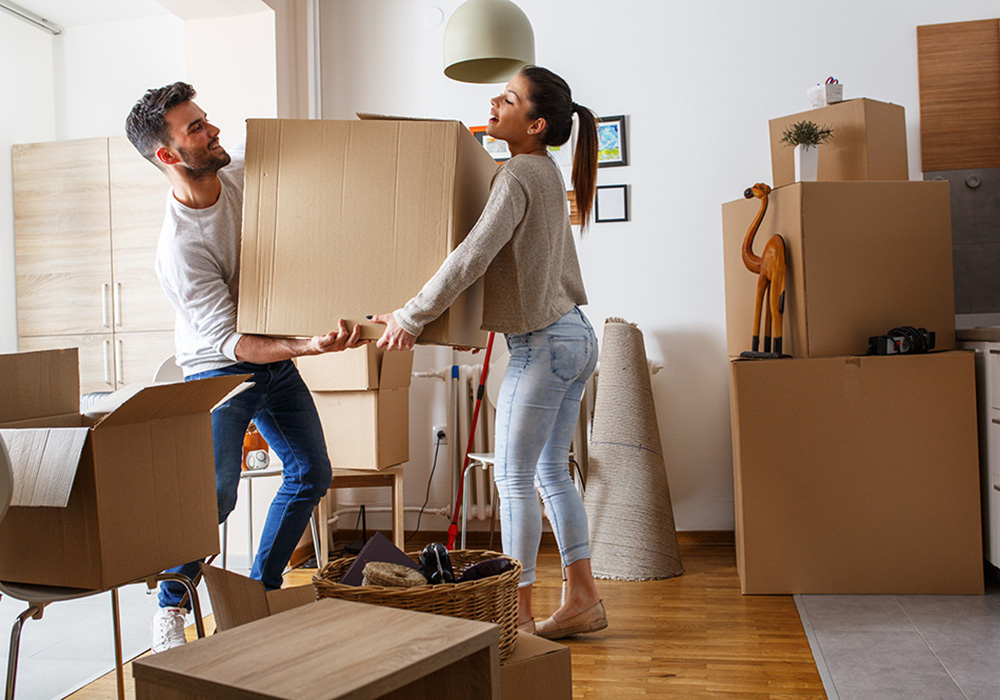 Should You Hire Professional Movers or Do It Yourself?
Whether you're moving out of your parents' home for the first time, finding a new apartment closer to your job, or starting afresh in a new city, moving can be an exciting time. It can also be a bit overwhelming when making decisions about the actual moving process, particularly deciding whether to hire a moving company or do it yourself (DIY).
Every move is different, and every person has unique needs, but several common factors can impact your ultimate decision. Moving experts advise asking yourself the following questions to help pick the best moving option for you:
1. How far is your new home?
If you're moving from out-of-state to Los Angeles, cross-country movers might be your answer, while moving across town might be easy enough for DIY.
2. How many items do you need to be moved?
Whether a three-story home or a one-bedroom apartment, the number of belongings and pieces of furniture may dictate how you move. It's also good to take inventory of high-value, odd-shaped, large, or heavy items that might be better handled by experts.
3. How long until moving day?
In a pinch, movers might be best. If you have time, a gradual DIY move might work.
4. What are the viable options?
Evaluate all options available (or not) to support your move. For instance, moving containers or rental trucks are worth considering.
5. How much moving experience do you have?
While you're not likely a professional mover yourself, you may have relocated enough times to feel comfortable handling the move without professionals.
6. What's your budget?
For many, the cost may be the deciding factor, but it's also important to think about the value of your time.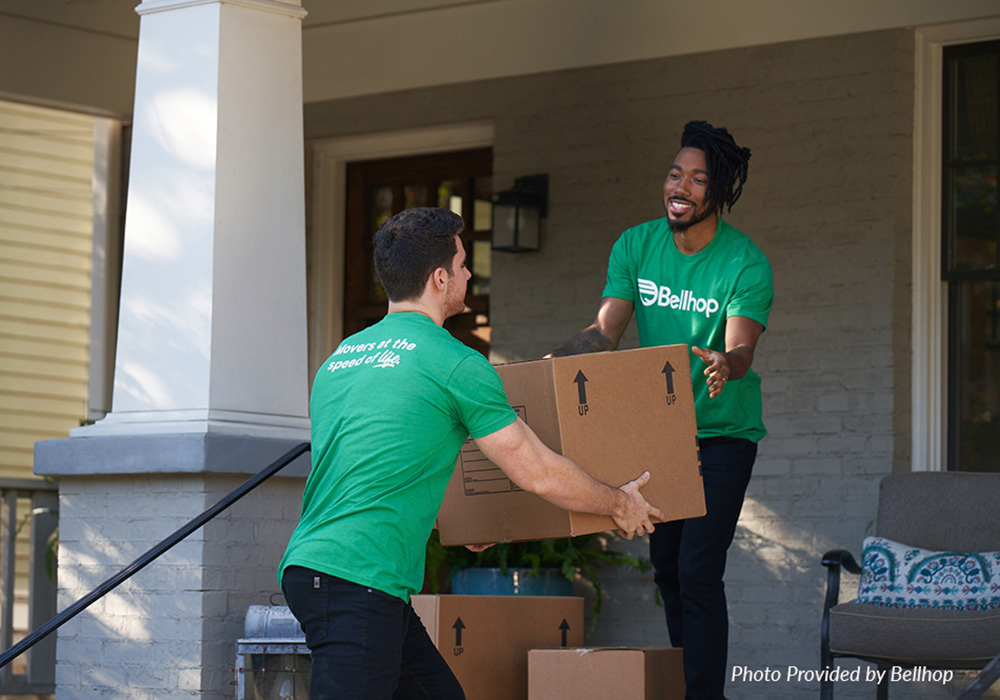 Pros of Hiring Professional Movers
They handle everything. In addition to basic logistics, loading, and transport, some professional moving companies offer add-on services like packing and unpacking, large furniture assembly, and more.
They do the heavy lifting. When professional movers do the physical labor, you can avoid sore muscles the next day or, worse, serious injury.
They bring the necessary expertise. There's actually a lot of problem-solving and technique required in moving that experts are better suited to handle. "Professional movers have the necessary supplies and skills needed for a careful moving process," says Joey Sasson, Vice President of Sales & Logistics at Moving APT with 30-plus years in the industry. "They [can] navigate tricky areas, such as tight corridors or stairs, to transport your possessions safely." Many full-service movers are also trained to handle fragile or unique items. Their expertise reduces the risk of damage to your belongings and home.
They get the job done quickly. Although long-distance moves may take several days, moving companies can generally complete a local move in a few hours.
Cons of Hiring Professional Movers
They come with a higher price tag. The biggest downside to hiring professional movers is the high cost compared to other moving options. The total cost depends on variables like the number or weight of items, distance traveled, and hours of labor. "You may also incur unforeseen charges if you don't accurately estimate your home's inventory or if you have moving day changes", says Norah Whitmore, Senior Brand & Communications Manager at Bellhop.
Their schedule might not be flexible. In general, and especially on short notice, you're subject to companies' available time slots. Although Whitmore says Bellhop takes pride in its flexibility, she warns that some moving companies can't accommodate last-minute cancellations or schedule changes.
Pros of a DIY Move
You can save a lot. Naturally, the leading benefit to a DIY move is the cost savings. While some hybrid or alternative moving options are also cheaper, a DIY move with your own vehicle is going to be the cheapest.
You can do it your way. "You have complete control over the moving process so that you can customize it to your specific needs," says Sasson. This may be particularly important for people who have difficulty relinquishing control or want their belongings handled a certain way. When you do it yourself, you decide how your belongings are handled, how the moving truck is packed, and your ideal move date and timeframe.
You can do it on your time. Having complete control also means you're not subject to the moving company's schedule, and you have a greater degree of flexibility.
Cons of a DIY Move
You're responsible for it all. While some people prefer having full control, the downside is that you're accountable for every aspect of the move: planning, logistics, loading, driving, unpacking, and more. This also leaves more room for hiccups along the way. "Moving day was an inevitable scramble, no matter how much preparation I'd done," admits Whitmore, who's moved a dozen times in her adult life. "There are so many things that could—and did—go wrong, and anything could stall the timeline."
You do the heavy lifting. Even if you have friends or family members help, you're responsible for most of the labor. Not only is it mentally and physically taxing, but you also risk injury, reminds Sasson.
You risk damage to your home or belongings. Without the manpower and expertise of a professional moving company, you accept the risk that comes with DIY. "[Ultimately], the people you ask for favors are not professionals, so you can't expect professional service from them," Whitmore says. "You can't be upset if your couch gets scuffed."
Move Your Way
As mentioned, there are some alternative or supplemental solutions to a DIY move or hiring professional movers. Perhaps doing it yourself is the way to go, but you don't have a proper vehicle. Borrowing a friend's van or renting a moving truck can make the difference. Or, perhaps navigating the streets of San Francisco is the part you dread. For that, consider moving containers, like U-Pack and PODS, that you only have to pack and unpack. These alternative moving options may help you save the money it would cost to hire professional movers while reducing the potential physical and mental stress of a DIY move.
At the end of the day, it's important to evaluate your unique scenario to decide which moving option is the best for you. And whether you choose to do it yourself or with some degree of help, the team at Essex will do their best to provide you with a smooth move-in or move-out experience.
Find Your Essex Apartment
Our apartment communities span from San Diego to San Francisco and the Pacific Northwest in some of the most sought-after locations on the West Coast. Whether you're looking for life in Los Angeles, settling down in San Jose, or relaxing in Oakland, we can help. Choose from bustling city life, quiet comfort in the suburbs, sun and sand at the beach, or outdoor adventures and a wide variety of on-site amenities and floor plans that span from studios to two-bedroom apartments to townhomes. Whatever your style and budget, we have a community that's right for you.
Explore our nearly 250 apartments, such as The Grand or Radius, and learn more about current leasing or move-in specials and pricing.