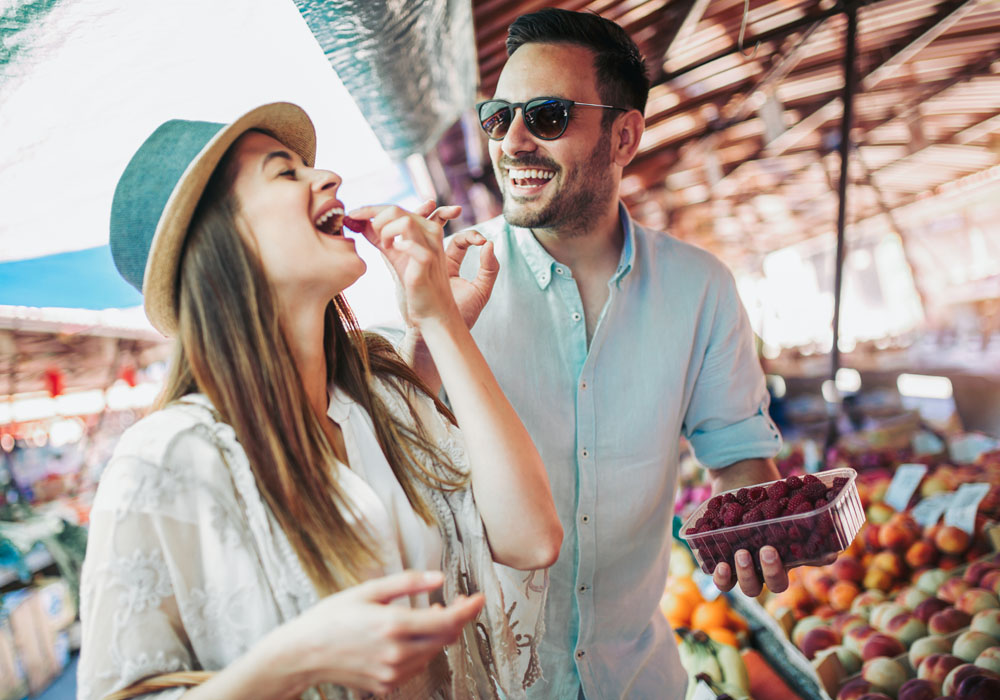 10 Tips for Your Local Farmers Market
With spring in the air, it's a perfect time to stroll your local farmers' market to check out the season's latest fruits and vegetables along with other edible and non-edible market finds. Depending on your region, spring generally brings in a new batch of seasonal produce, making it a perfect time to shake up your recipes and give your diet a refresh.
If you have been cooped up all winter or have been keeping your distance from market crowds, you might also want to give your farmers market etiquette a refresh. Below are 10 tips for shopping at a farmers market.
1. Plan Ahead
Just as you would before you go to the grocery store, scan your fridge and pantry and make a shopping list. Consider some recipes you might want to whip up with your goods, such as fresh zucchini, cured meats, jams, etc. Keep in mind that available produce changes each season, and many growers' offerings fluctuate from week to week.
2. Time Your Visit Right
Midday is typically when the market is most crowded, so go early for "fewer crowds, no lines, and more opportunities to talk to farmers and vendors," says Kelly Kube, operations manager for the Seattle Farmers Market Association. You'll also have access to the best selection, but the later it gets, the more popular items will sell out.
3. Bring Cash
Although many vendors accept Venmo or have smartphone apps to process credit cards, these apps generally have fees. So, most vendors prefer cash, especially small bills or even exact change.
4. Bring Your Own Bag
Reusable bags are better for the environment, and vendors also appreciate not having to stock plastic bags. You may also want to consider a wheeled cart if you're a big shopper!
5. Keep Kids and Pets in Sight
Part of the fun of visiting your local farmers market is making it a family affair, but tight quarters, crowds, and tables overflowing with goods mean kids and pets should be on their best behavior. Some markets don't allow pets, so "follow the [specific] pet policies and keep pets on short leashes," says Kube.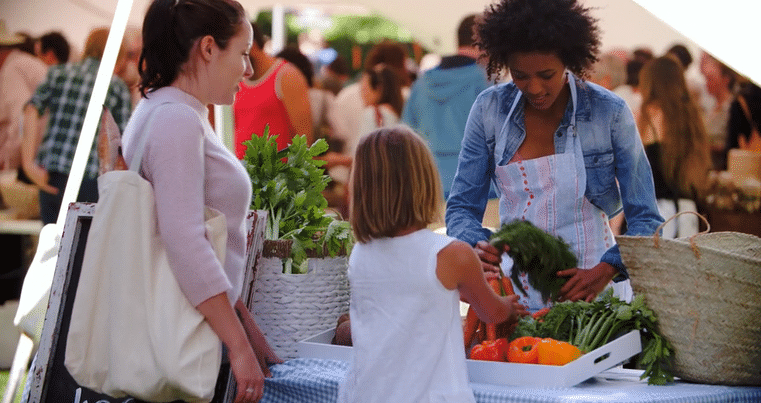 6. Take Multiple Laps
Start with a leisurely first lap to scope everything out, compare prices, sample fresh produce, and take note of what you want to go back for. Then you can circle back through the market and target those specific stalls that you want to purchase from. You may even find better prices halfway down or a booth tucked in the back that you might have missed with only one lap.
7. Talk to the Vendors
The farmers market vendors and growers are the experts in their field—literally—so spend some time getting to know them and their farm or craft. Don't be afraid to ask questions. Vendors take pride in their work and would be happy to tell you about their products, how they are grown or made, and how to prepare them. "They will have many recipes and inspiration, I promise," says Kube.
8. Shop Hyper-Local
Although farmers market vendors are typically local to your region (or at least state), meaning it takes fewer resources to get farm-fresh produce and artisan goods in your hands, you can leave an even smaller carbon footprint by shopping the vendors specific to your local community. Then, "take it a step further by asking them about the local businesses they collaborate with" says Kube, citing a local salami maker that uses meat from a local ranch. It is better for the environment and means you'll find some local goodies that you wouldn't see at your generic grocery store chain.
9. Don't Negotiate
Each stall functions as a small store, and the farmers' market format is how growers and artisans make their living, so it's not appropriate to negotiate prices. If you're looking to save money, watch for discounts on slightly imperfect produce or on goods vendors don't want to load up and haul back to the farm or store at the end of the day.
10. Get Involved.
Local farmers markets are often part of nonprofit co-ops or local community associations, like the Seattle Farmers Market Association so, consider donating or volunteering to help in their support of local growers and artisans. Some markets also have swag for sale and social media accounts that they love having shoppers tag in pics with their favorite market treasures.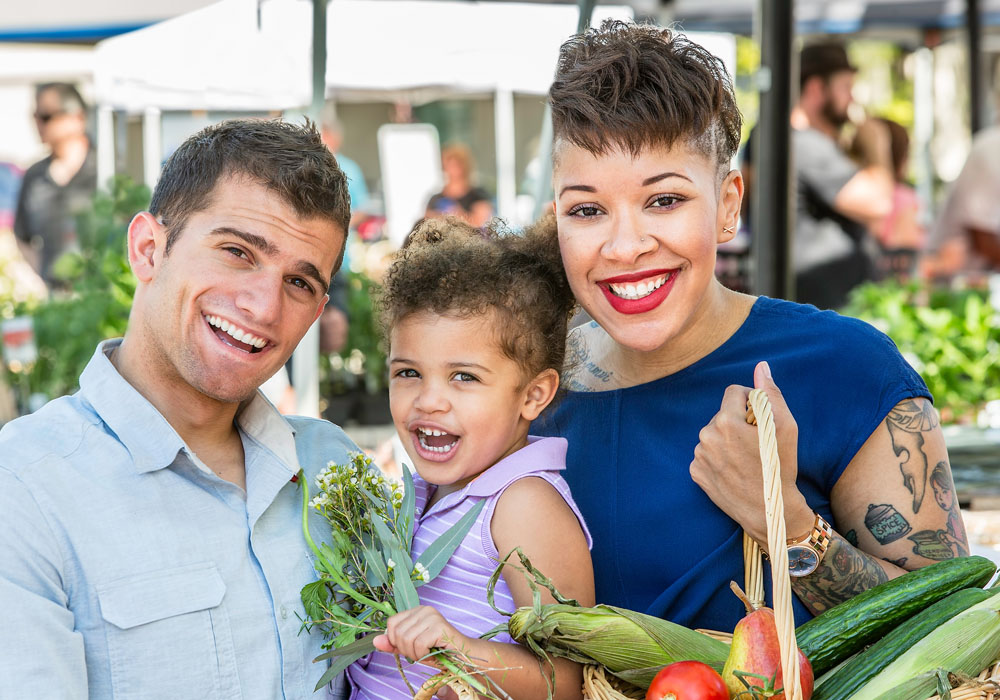 Now that you know how to navigate your local market, check out these great farmers markets near Essex apartment homes.
Seattle Area
San Francisco Area
East Bay
South Bay/Silicon Valley
Los Angeles
Orange County
San Diego
Find Your Essex Apartment
Our apartment communities span from San Diego to San Francisco and the Pacific Northwest in some of the most sought-after locations on the West Coast. Whether you're looking for life in Los Angeles, settling down in San Jose, or relaxing in Oakland, we can help. Choose from bustling city life, quiet comfort in the suburbs, sun and sand at the beach, or outdoor adventures and a wide variety of on-site amenities and floor plans that span from studios to two-bedroom apartments to townhomes. Whatever your style and budget, we have a community that's right for you.
Explore our nearly 250 apartments, such as Pinnacle at Fullerton or Anavia in Orange County and learn more about current leasing or move-in specials and pricing.