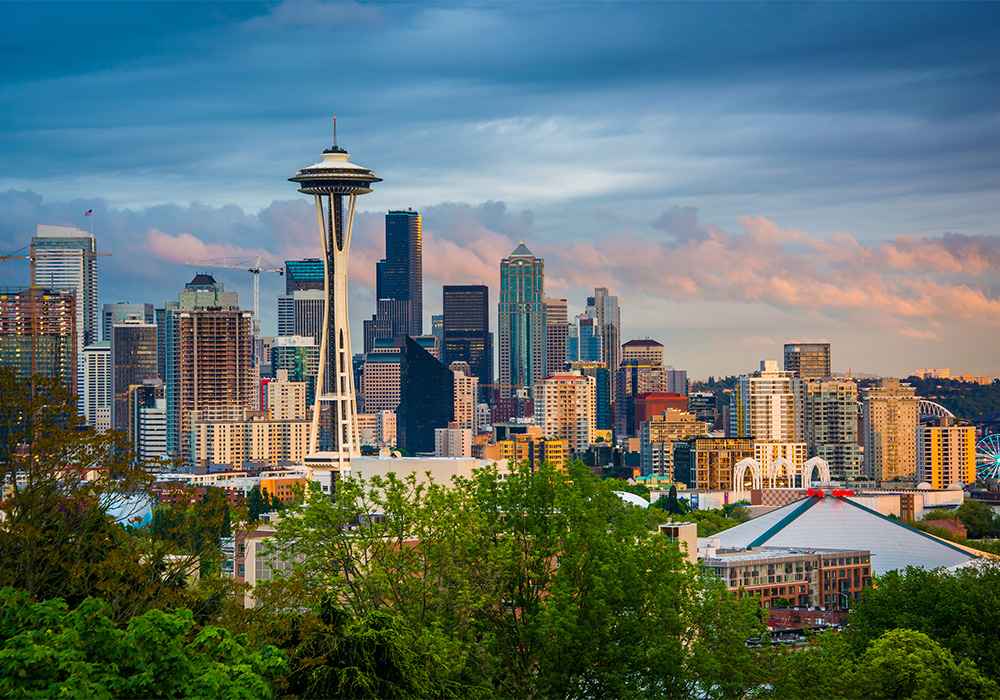 Why Seattle is a Top Green City in the U.S.
In recent years, Seattle has made huge strides in becoming a more sustainable and eco-friendly city. From big initiatives like banning plastic straws to small changes like installing solar panels on buildings, Seattle is committed to reducing its environmental impact.
Climate action is also a big part of Seattle's sustainability efforts, and the city aims to become carbon-neutral by 2050. To help reach this goal, Seattle has implemented several initiatives, including planting trees, investing in public transportation, and increasing energy efficiency.
Why is Seattle So Eco-Friendly?
Seattle chooses to be eco-friendly because being a sustainable city is good for the local economy and creates jobs in the green energy sector. In fact, according to a report by the National Renewable Energy Laboratory, investing in renewable energy can create tens of thousands of new jobs.
Here are some of the ways Seattle has earned its bona fides as a "green city":
Recycling has been mandatory since 2009.
Solar power has become increasingly popular, with Seattle City Light becoming the first electric utility powered by 100% renewable energy sources in 2016.
Plastic straws have been banned since 2018. • Electric vehicles are encouraged, and the city offers over 1,500 public EV charging stations.
Green buildings are encouraged, with the city offering many incentives for building owners to make their buildings more energy efficient.
But Seattle isn't done yet. Here are five ways Seattle is working to become an even more sustainable city:
1. Switching to Clean Energy Sources
A big part of becoming a sustainable city is reducing dependence on fossil fuels and switching to clean energy sources. Seattle is working toward this goal by investing in renewable energy sources like solar and wind power. The city also has an electric vehicle infrastructure plan that includes installing charging stations around the city. Seattle's goal is to reduce its carbon footprint by embracing clean energy sources.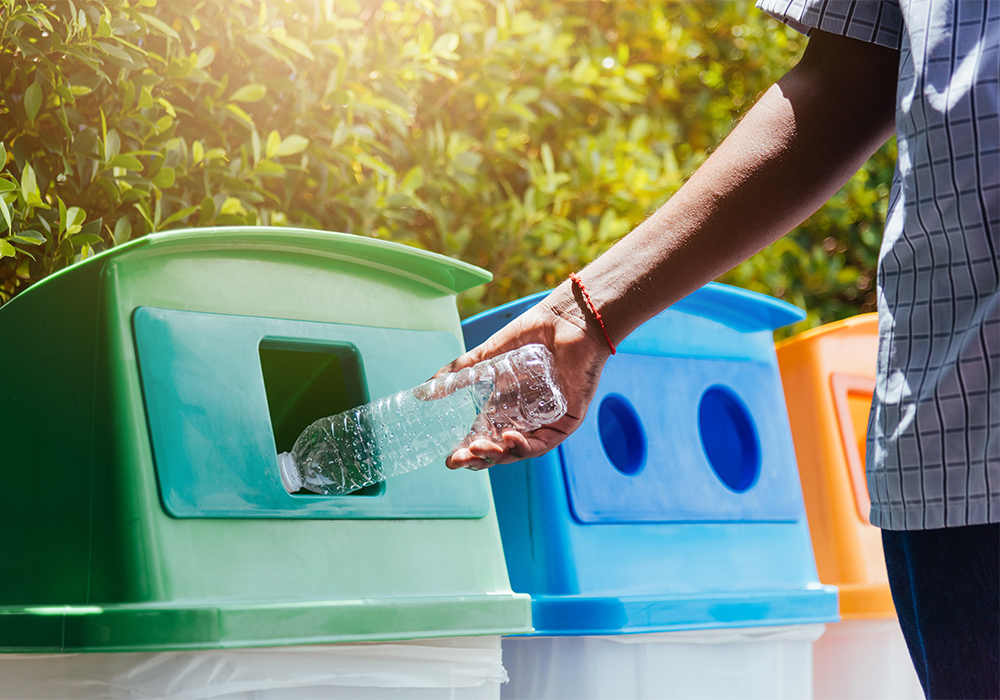 2. Reducing Waste and Increasing Recycling
Another way Seattle is working toward sustainability is by reducing waste and increasing recycling. The city plans to recycle 60% of its waste by 2025. To help reach this goal, Seattle has implemented a food waste reduction program and a residential food scrap collection program.
Reducing waste and increasing recycling will help Seattle reach its sustainability goals and improve air quality, sustain ecosystems, and reduce greenhouse gas emissions.
3. Promoting Sustainable Transportation
Sustainable transportation is another key part of Seattle's sustainability plan. The city has invested in public transportation options like light rail and buses and aims to have 50% of all trips be made by walking, biking, or public transit by 2030. By using sustainable transportation, commuters can help reduce carbon emissions.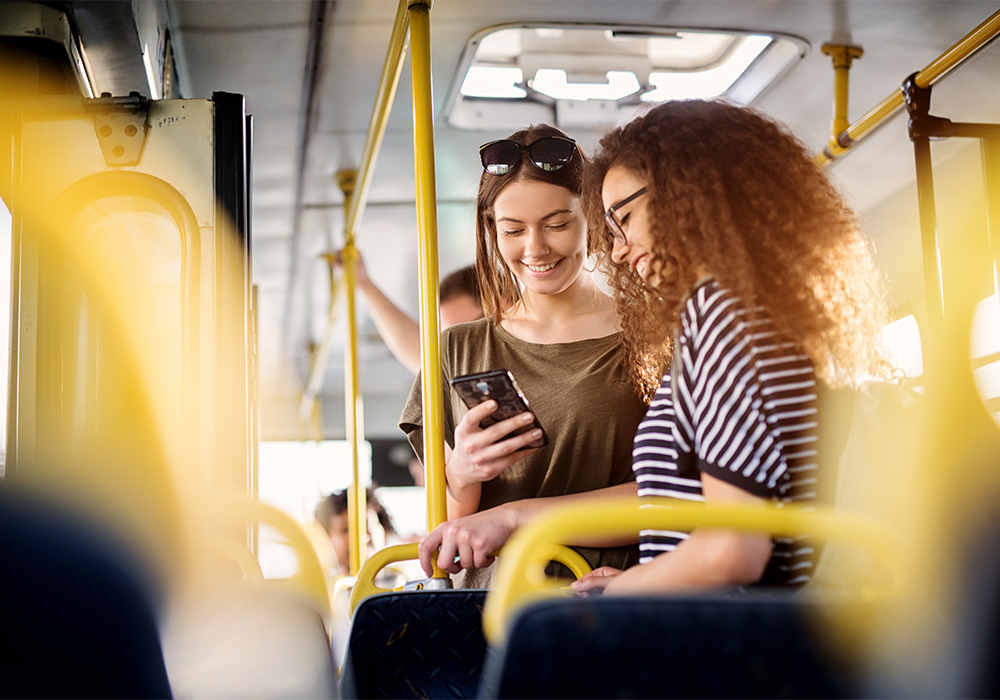 4. Investing in Green Infrastructure
Seattle is also investing in green infrastructure, which are systems that help improve the environment. One example of this is the city's rainwater harvesting program, which collects rainwater for watering plants and gardens. Hydropower is another green infrastructure investment Seattle has made, where hydroelectric dams provide a renewable and efficient energy source.
5. Supporting Local, Sustainable Businesses
Finally, Seattle is supporting local, sustainable businesses. In 2022, the city hosted a recycling innovation challenge that incentivized businesses to go green.
These are just a few ways Seattle is working to become a more sustainable and eco-friendly city. By making these changes, Seattle is setting an example for other cities to follow.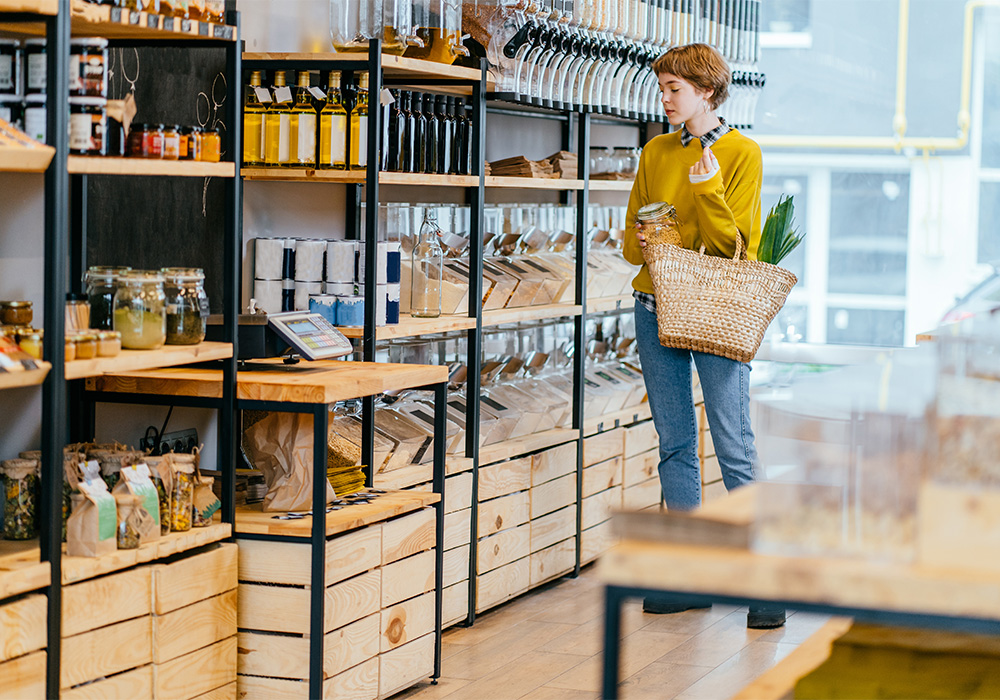 Sustainable Seattle
Seattle is a great example of little changes making a big impact as it continues its push toward continued and greater sustainability. As one of the greenest cities in the U.S., Seattle is leading the way to a more sustainable future for us all.
Essex Apartments Provide Ideal Location and Walkability
For anyone looking to move to Seattle to live a more environmentally friendly life — it's more than possible. Living at the Collins on Pine Apartments will provide luxurious living near the city's top attractions and daily conveniences, including grocery stores and Cal Anderson Park, all within just a five-minute walk.
The Audrey at Belltown Apartments also makes an environmentally friendly life easier thanks to their central location, making commuting in any form quick, easy, and less fossil fuel-dependent. Stay in and cook on our rooftop patio, where you can relax while watching the sunset over Puget Sound. Living at the Audrey makes walking or cycling to shops, groceries, coffee, bars, and easier.
Essex Apartment Homes in Seattle provide a magnificent setting with a variety of environmentally friendly amenities. With everything from contemporary styling and open floor plans to outdoor fireplaces, tennis courts, rooftop pools, and more, the ideal apartment in the eco-friendly city of Seattle awaits you.
Find Your Essex Apartment
Our apartment communities span from San Diego to San Francisco and the Pacific Northwest in some of the most sought-after locations on the West Coast. Whether you're looking for life in Los Angeles, settling down in San Jose, or relaxing in Oakland, we can help. Choose from bustling city life, quiet comfort in the suburbs, sun and sand at the beach, or outdoor adventures and a wide variety of on-site amenities and floor plans that span from studios to two-bedroom apartments to townhomes. Whatever your style and budget, we have a community that's right for you.
Explore our nearly 250 apartments, such as 101 San Fernando or The Esplanade in San Jose, CA and learn more about current leasing or move-in specials and pricing.