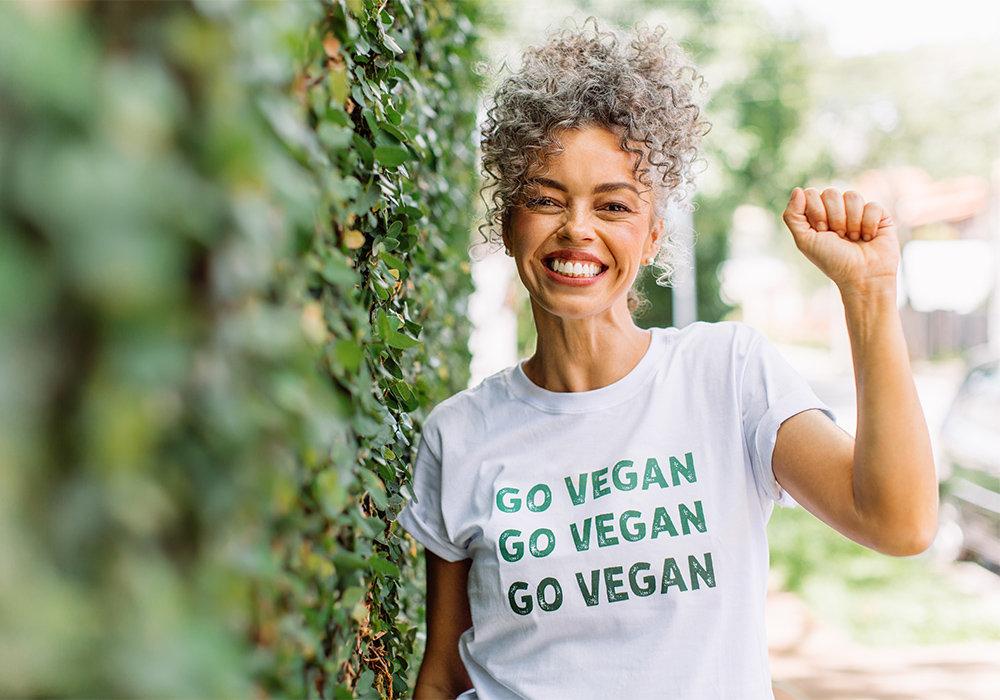 The Best West Coast Cities for Vegans
Vegan? You'll Love These West Coast Cities!
Vegans are one of the fastest-growing populations in the world today, with studies indicating that the number of vegans in the U.S. has increased by as much as 500% in recent years, a trend that shows no signs of slowing in a post-pandemic world. Despite the growing popularity of plant-based diets, one of the major difficulties for vegans can be finding a great city or part of the country to accommodate their lifestyle.
The West Coast has been known as the hub of sustainable culture in the U.S. for many years, and some of the most vegan-friendly cities are located there. Here are a few of the best cities for vegans on the West Coast, including some of their best restaurants, farmers' markets, local grocery stores, and more!
Seattle, WA
Situated on an isthmus between Puget Sound and Lake Washington waters, Seattle is one of our nation's most gorgeous and naturally abundant cities — and one of the best for finding vegan food and living a vegan lifestyle. The city is home to many delicious vegan restaurants, including breakfast spots like Wayward Vegan Café, known for its vegan scrambles, pancakes, biscuits, and other morning meals. There are also several vegan-friendly Asian destinations like the Teapot Vegetarian House, which offers vegan and vegetarian takes on Chinese classics, and Kati Vegan Thai, which boasts a menu of Thai favorites in a 100% veg-friendly and vegan environment.
Aside from its many vegan restaurants, the city is also home to Vegan Haven, a 100% vegan, local grocery store, and several neighborhood farmers markets, including Capitol Hill, West Seattle, and the University District.
Oakland, CA
One of the most vibrant parts of the greater San Francisco Bay Area, Oakland is also a fantastic city for vegans. Popular vegan spots include plant-based, cruelty-free soul food restaurants like Souley Vegan, which adapts the classic flavors of Louisiana Creole cooking and other comfort food staples for a vegan palate, or Vegan Mob, a food truck specializing in vegan BBQ and soul food classics. Timeless Coffee and Bakery offers a wide range of plant-based pastries, coffee beverages, doughnuts and more. And an excellent choice for vegan noodle soups, Lion Dance Café specializes in Chinese and Singaporean cuisine.
In addition to its many vegan restaurants, Oakland has grocery stores such as Layonna Plant-Based Food Market, offering an array of groceries and prepared foods, and weekend farmers markets in downtown Oakland and Grand Lake. The farmers' markets boast a range of farm-fresh vegetables from the region alongside casual fare from food trucks and farm stands.
Los Angeles, CA
L.A. is a top city for those seeking vegan cuisine as one of the nation's largest and most diverse cities. Some must-try vegan eateries include Mexican restaurants such as Venice- and Silver Lake-based De Buena Planta, known for their veggie-forward tacos and plates. Other noteworthy vegan dining destinations include Real Food Daily, L.A.'s oldest all-vegan establishment since 1993, bakery and café Just What I Kneaded, and, for a more refined experience, the forward-thinking Nic's on Beverly, which serves brunch, lunch, and dinner.
San Diego, CA
San Diego has consistently ranked as one of the best cities for vegans on the West Coast and across the nation. It is also home to Vegan in San Diego, a collective committed to helping vegan residents choose great local restaurants and businesses to patronize. Essential San Diego vegan spots include Kindred, which specializes in plant-based bar fare, The Green House, a vegan sandwich shop, Modern Times Beer, with locations in Point Loma and North Park, Kula Ice Cream, and NoW Sushi offering an all-vegan sushi menu. The city is also home to a monthly vegan market featuring food, drink, live entertainment, and a forthcoming vegan festival.
Whether you're looking for a sit-down vegan meal, a vegan grocery store, or simply want to know you have plenty of vegan options throughout your city, calling one of these top vegan scenes home will make eating a plant-based diet fun and interesting.
Find Your Essex Apartment
Our apartment communities span from San Diego to San Francisco and the Pacific Northwest in some of the most sought-after locations on the West Coast. Whether you're looking for life in Los Angeles, settling down in San Jose, or relaxing in Oakland, we can help. Choose from bustling city life, quiet comfort in the suburbs, sun and sand at the beach, or outdoor adventures and a wide variety of on-site amenities and floor plans that span from studios to two-bedroom apartments to townhomes. Whatever your style and budget, we have a community that's right for you.
Explore our nearly 250 apartments, such as
Bellerive
or
The Blake
in Los Angeles, CA and learn more about current leasing or move-in specials and pricing.