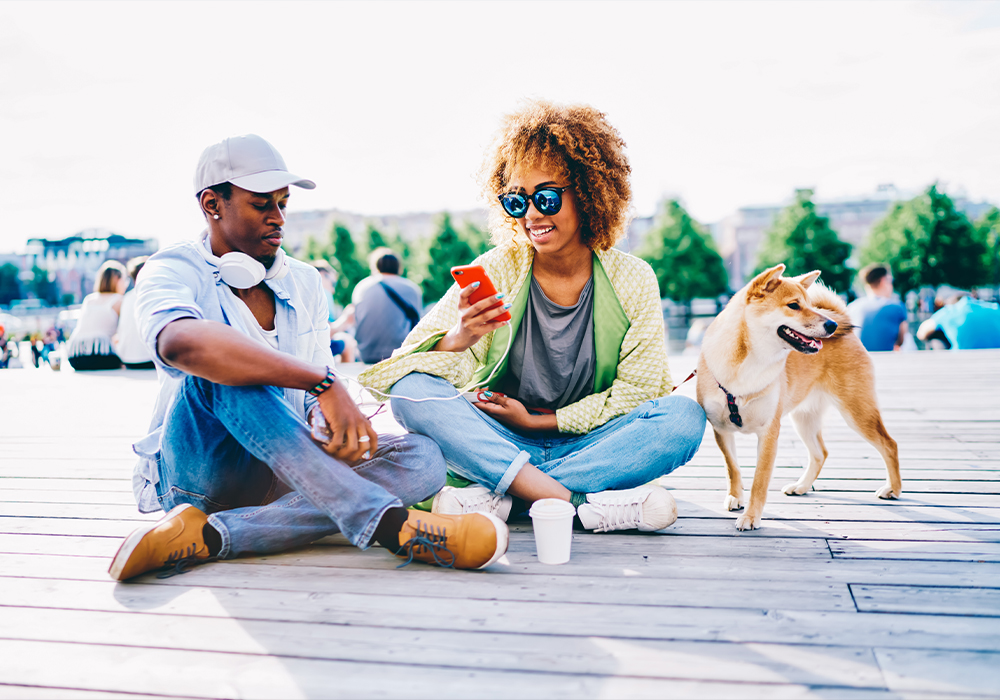 Seattle's Best Spots for Dogs & Their Humans
Looking for a dog-friendly place to spend time with your furry friend in the Seattle area? Seattle offers plenty of great spots for dog-friendly activities, including restaurants, dog parks, beaches, and locales throughout downtown Seattle. Read on to learn more about all the places you can enjoy with your pup by your side in dog-friendly Seattle.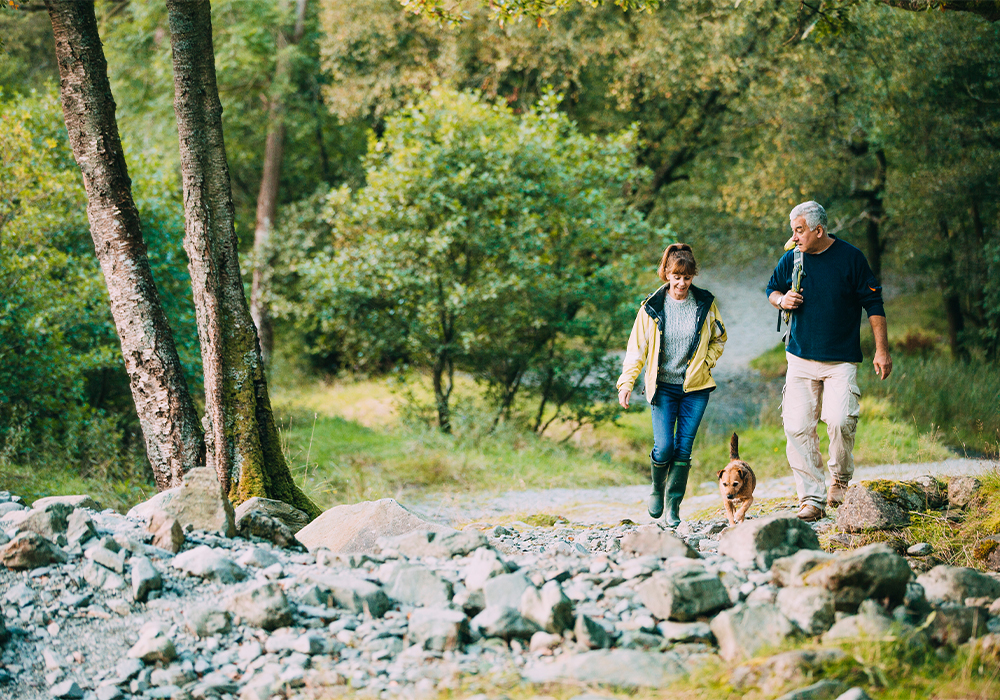 Access to Dog-Friendly Parks and Trails
Seattle has over 400 parks and 14,000 acres of green space, so there are plenty of places to take your dog for a walk or run. In addition, the city has miles of specifically dog-friendly trails and dog walk spots that are perfect for exploring with your four-legged friend.
Golden Gardens Park
Golden Gardens Park is located on the water at Golden Gardens Beach. This historic park is filled with fun amenities like hiking trails, beautiful views, picnic areas, and off-leash areas for your dog to explore. It also offers wooded areas and covered spaces to enjoy.
Discovery Park
Discovery Park is the largest park in Seattle, offering breathtaking views of the Olympic and Cascade mountain ranges. This is a beautiful place to experience the outdoors with your dog, with its protected beaches, open meadows, and sand dunes. Dogs are welcomed on the hiking trails as long as they are on a leash.
Woodland Park Rose Garden
The Woodland Park Rose Garden is another fun place to bring your four-legged friend. This garden is also one of 24 designated as an American Rose Test Garden. They are open seven days a week from sunrise to sunset, and dogs of all sizes are welcome.
Olympic Sculpture Park
Olympic Sculpture Park is another great place to bring your dog. The Seattle Art Museum designed and operates this public park in downtown Seattle. It features modern and contemporary sculptures.
Just a short half-mile walk from Olympic Sculpture Park is Annaliese Apartments, our dog-friendly community that offers open-concept designs for you and your pup to spend time together after a long day of work and a rooftop terrace for you to enjoy the Seattle cityscape while spending time outside with your dog. The convenient location means you'll be close to everything, including pet-friendly hiking trails.
Washington Park Arboretum
On the banks of Lake Washington, the Washington Park Arboretum is a delightful sanctuary. The University of Washington Botanic Gardens and the City of Seattle jointly maintain its 230 acres, which house a diverse collection of plants, some of which are unique to the Northwest. The Arboretum is dog-friendly and fun to explore and learn about local horticulture.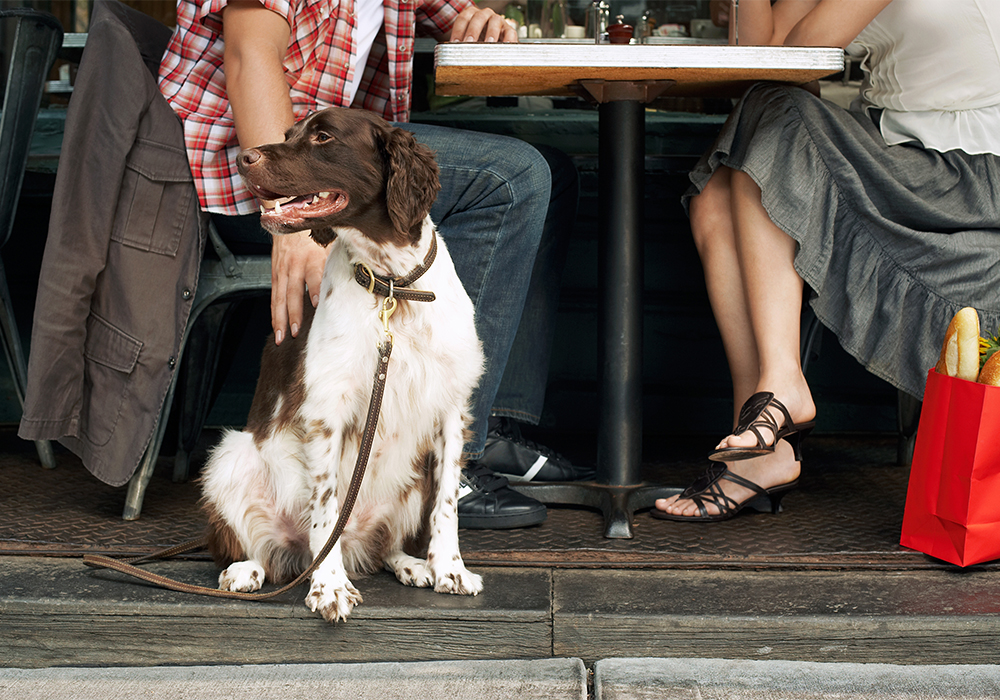 Dog-Friendly Shops, Restaurants, and Bars
Many businesses in the city are dog-friendly, so you can bring your dog with you when you run errands or go out to eat. And there are plenty of dog-related events and activities to enjoy. Here are some spots that reflect Seattle's dog-friendly culture:
University Village
University Village is a great hangout spot for you and your dog. Dog owners adore University Village because the outdoor location provides a comfortable shopping experience with your pet. Dogs are welcome at most retail stores, and many restaurants have dog-friendly patios.
Dog Yard
Dog Yard is a laid-back hangout featuring a dog park and a bar serving finger foods, craft beer, wine, and cider. It's known as Seattle's best dog bar with an exciting off-leash play park.
Voff Dog Park
Voff Dog Park is a unique place to bring your dog. Voff is a pet-friendly restaurant with over 30 beers, ciders, and wines on tap and an extensive outdoor turf play area for dogs. It's the perfect combination for people and their furry best friends, and they can even host your next puppy birthday party!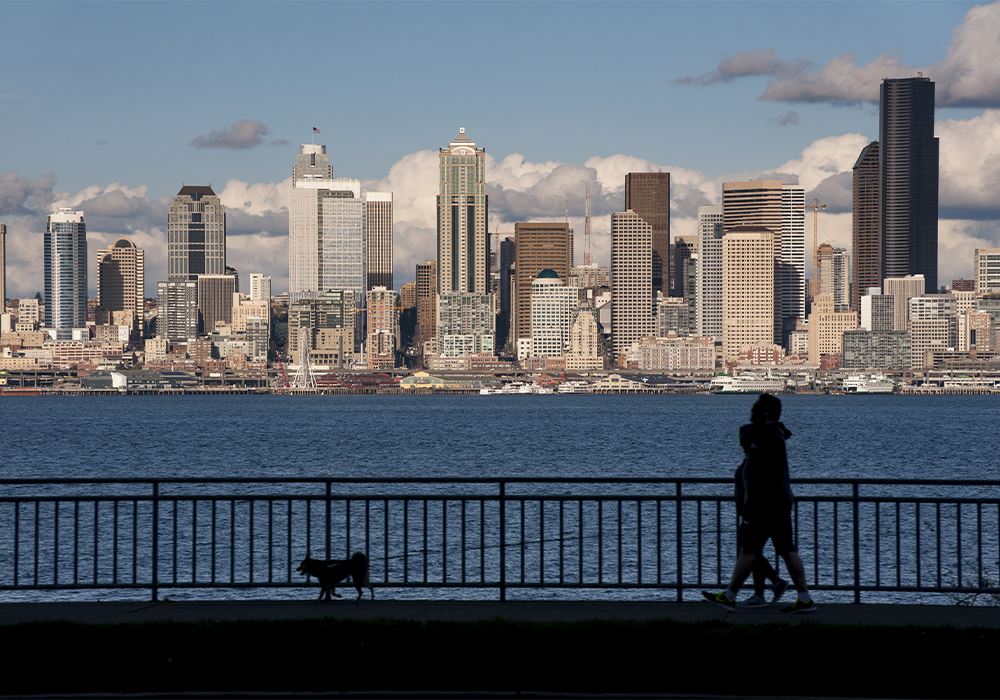 Pet-Friendly Seattle
If you're looking for a dog-friendly city to call home, the city of Seattle is a great choice. With plenty of dog-friendly parks and trails, a mild climate, and a dog-friendly culture, Seattle is a great place to live with your furry friend.
Find Your Essex Apartment
Essex Apartment Homes offers a variety of pet-friendly facilities in luxurious settings across Seattle and other West Coast cities. Essex has the perfect apartment for you. With contemporary styling and open floor plans to high-end building amenities like outdoor fireplaces, tennis courts, 24/7 state-of-the-art fitness centers, and rooftop pools, there's something for everyone.
Explore our nearly 250 apartments, such as
Bellerive
or
The Blake
in Los Angeles, CA and learn more about current leasing or move-in specials and pricing.