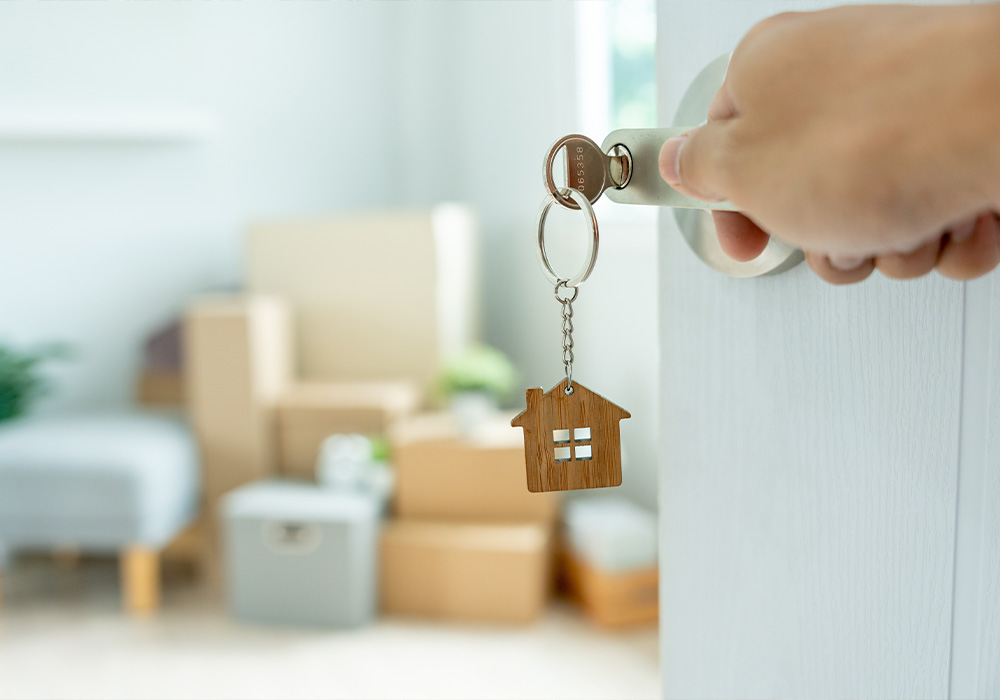 The Art of Apartment Hunting: Tips and Tricks for Finding Your Dream Home
Whether you're a first-time renter or a seasoned apartment hunter, finding your dream home can be an exciting and rigorous experience involving careful consideration and planning. In this blog post, we will provide valuable apartment-hunting tips and tricks to make the process smoother and increase your chances of finding the perfect place to call home.
Determine Your Wants and Needs
Before you start your apartment search, it's important to identify your needs and requirements for your new home. Create lists of essential features and nice-to-haves to meet your needs and wants. For your living space, consider bedroom count, apartment layout, and features like an in-unit washer and dryer, kitchen finishes, and flooring options. Which on-site amenities could add convenience to your life and possible savings? A swimming pool and fitness center, so you can finally ditch your gym membership, or pet-friendly perks like dog parks and pet-washing stations for your furry friends. Also, consider factors such as the location and proximity to your workplace or favorite grocery store.
Set a Budget
Setting a realistic budget is key to successfully finding your new apartment. Assess your finances to determine how much you can comfortably afford to spend on rent each month, keeping in mind monthly expenses like internet, parking, pet rent, utilities, and other payments. Once you determine what you can afford for monthly rent, start looking for apartment homes in your price range. Pro tip: Use a spreadsheet to calculate monthly income and expenditures.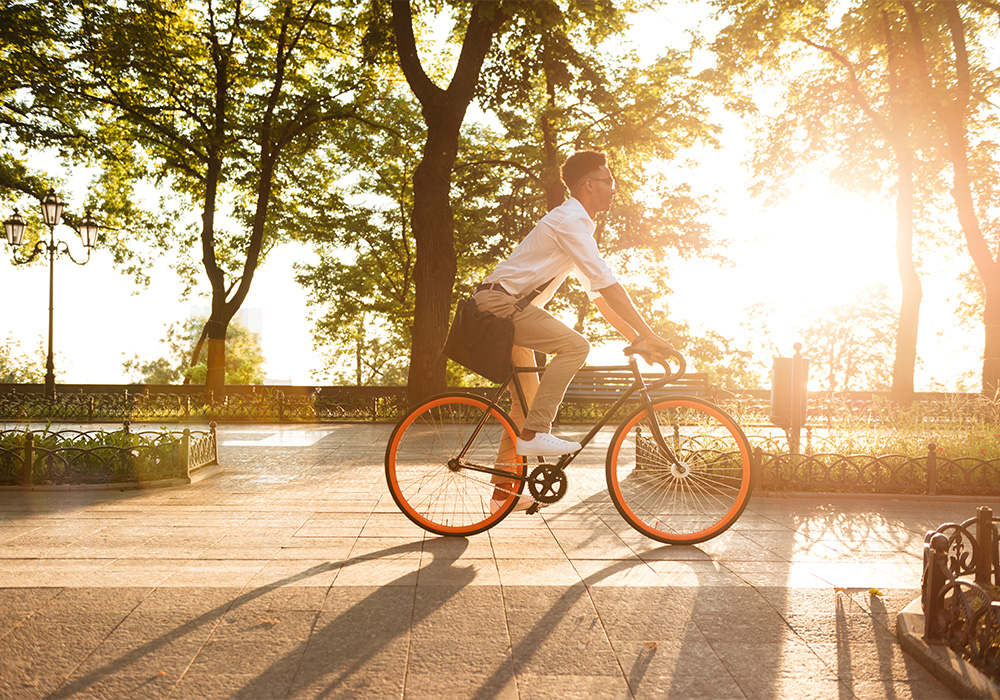 Research Neighborhoods
The neighborhood you choose can significantly impact your living experience. Take the time to research and explore different neighborhoods to make sure they align with your preferences and lifestyle, whether you are looking for exciting city life, laid-back by the beach, or the serenity of the evergreens. Consider factors like proximity to public transportation, access to grocery stores and parks, and the overall vibe of the area. Online resources, neighborhood guides, and local forums can provide valuable insights and help you make an informed decision.
Use Online Listing Platforms
Online apartment listing platforms have revolutionized the apartment hunting process, offering many options in one place. Websites and mobile apps like Zillow, Apartments.com , and Rent.com provide comprehensive listings with detailed information, photos, and virtual tours. Use advanced search filters to narrow down your options based on your preferences, saving time and effort to find the best apartment.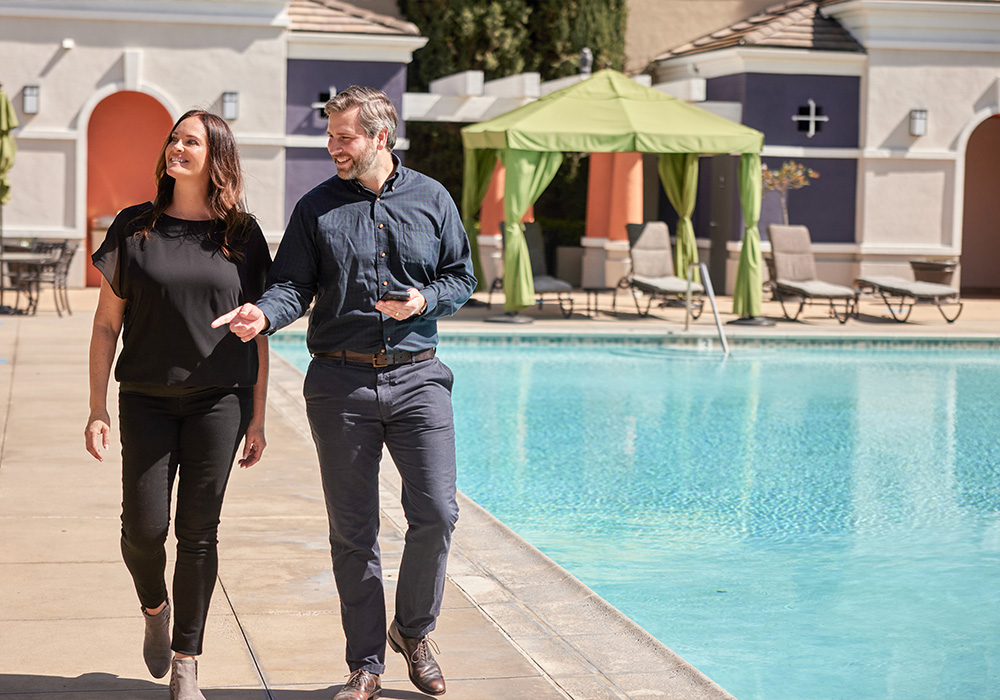 Schedule a Self-guided Tour
While online listings offer a convenient starting point, it can be helpful to physically visit potential apartments to get a better feel for the space. Schedule a self-guided tour to walkthrough available apartments, become familiar with the community layout, and explore amenity spaces. Prepare a list of amenities and features that are the most important to you to check off as you go. Pro tip: Bring a tape measure and a list of measurements for your larger furniture items to plan your perfect layout before you move in.
Consider Lease Terms
Review lease terms, including the duration, pet policies, utilities, and any other factors that may impact your living arrangements. If you are considering a roommate, make sure they are involved in the leasing and rental application process. Understanding the lease terms and signing a contract that suits your needs is crucial before finalizing any agreement.
Trust Your Instincts
While practical factors are important when apartment hunting, don't forget to trust your gut. Trust your instincts when evaluating potential apartment homes. Does the apartment feel comfortable and welcoming? Can you envision yourself living there happily? Does the light shine in just perfectly for a warm afternoon nap on the couch? Find a place that aligns with your intuition. Finding the right apartment where you feel content and at ease is just as important as the practicalities.
Find Your Essex Apartment
Apartment hunting can be challenging, but the satisfaction of moving into your ideal space is worth the effort. With careful planning and the right approach, you can find your dream home. Remember to determine your needs and budget, research neighborhoods, schedule self-guided tours, and trust your instincts. By following these tips and tricks, you'll increase your chances of discovering an apartment that suits your lifestyle, preferences, and budget.
If you would like extra help finding your perfect apartment. Find an Essex Apartment Home right where you want to be at EssexApartmentHomes.com