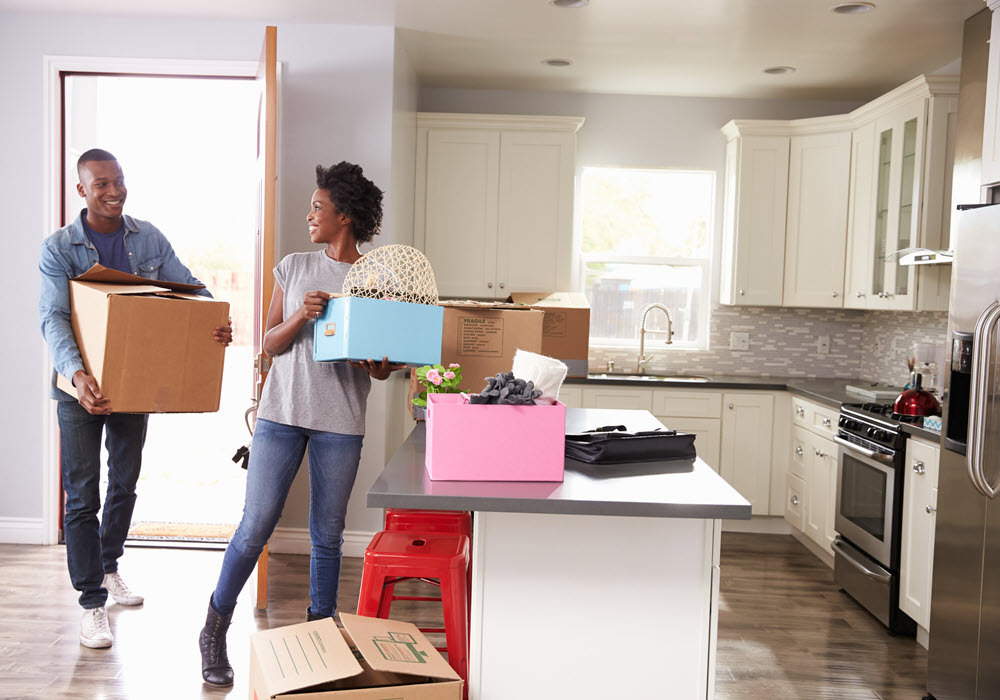 Short-Term vs. Long-Term Apartment Leasing
Over the past year, the apartment rental market has seen significant change. And now, more than ever, renters are looking for lease lengths and terms matching their unique circumstances. For some, a long-term apartment lease of a year or more is the option to choose. While for others, a short-term or even a month-to-month option may be the best fit.
Most property owners and property managers prefer the stable rental income of long-term leases, but given a specific market's conditions, some may offer short-term leases, particularly in cities where demand exceeds supply. Depending on where you're apartment hunting, you may find a limited number of short-term rentals, or a wide variety of term options. Read on to figure out which one is right for your new lease.
Short-Term Lease: What is it?
Broadly, short-term leasing means terms of six months or fewer. Often these leases are in three-month increments, but month-to-month or even weekly leases may be available. And in some cases, long-term leases may convert to month-to-month at the end of the initial lease when it is time for the lease renewal. Short-term lease options may be available at select Essex communities depending on the location and apartment you are interested in.
Given their reduced lease terms, short-term rentals work well for renters who move frequently or need temporary accommodations. Military personnel, students, seasonal employees, people who are relocated often for work, or those who work on a project basis, such as construction contractors or medical professionals in residency, may prefer short-term leases. They also work well for travelers on extended visits or homeowners between homes or during renovations.
Short-term Lease: Pros
The primary benefit of a short-term apartment lease is the flexibility it provides through reduced commitment. For a renter who may only be in a location temporarily or a new resident who wants to try living in a city temporarily before committing, the flexibility is paramount.
Although there are other types of short-term housing, such as hotels, Airbnb, or serviced apartments, these are often cost-prohibitive. While more expensive than a long-term lease, short-term leases are still cheaper and potentially less of a hassle than these other options.
Short-term Lease: Cons
Because short-term leases are riskier for landlords, short-term rentals almost always have a higher monthly rent than a traditional year-long lease. Additionally, landlords don't have to be as price-competitive because there are generally fewer short-term options on the market. This means property managers are less likely to offer some of the concessions commonly seen for new tenants of long-term rentals, like subsidized parking, free storage, or sign-on bonuses. And because the lease ends after a few weeks or months, the rent rate and lease terms can change frequently. Depending on market conditions, you may see a rent increase at every renewal.
Another con of short-term leases is the uncertainty and lack of stability associated with them. Additionally, the shorter time frames make it more difficult to feel settled and limit the opportunities for decorating and personalization. Fortunately, companies like Fernish help renters make temporary spaces feel like home with furniture for rent from two to 12 months. They also help you avoid the dreaded task of moving or buying furniture every time you relocate – which is also better for the environment!
Lastly, moving frequently can take a toll on your credit score because nearly every apartment application requires a credit check. Not only could this push your score below acceptable levels, but it could also be an indication to prospective lessors you have an unstable lifestyle.
Long-term Lease: What is it?
A long-term lease is considered anything longer than six months, but in most markets, it averages 12 months. Property owners may offer leases longer than one year if demand is low and they want to lock in steady rental income. Similarly, renters may try to negotiate longer leases when they're planning to stay put to prolong rent increases. This is particularly smart in a climbing market, or one expected to bounce back.
The monthly cost of a longer-term lease is typically lower than the monthly cost of a short-term lease, but the price difference can vary depending on market conditions, availability, and time of year. With the widespread locations of Essex communities, the options are likely different in each of our cities from San Diego to Seattle.
So naturally, a long-term lease works well for renters who don't plan to move soon and are comfortable committing for many months. It's also better suited for renters who have a stricter, set budget.
Long-term Lease: Pros
As you might expect, the negatives of short-term leasing are generally the positives of long-term leasing. Primarily, these leases typically come in at lower rates than short-term ones because they pose less risk to owners and most markets have higher volumes of long-term rentals. Management has to be more price-competitive with these, and they are also more likely to offer those concessions previously mentioned. Renters may even be able to negotiate prices and terms. Whether nine, 12, or 18 months, the agreed-upon rent and terms are locked in, and property owners cannot raise the rent or change the terms of the rental agreement until the end of the lease.
The commitment to a longer-term agreement also means more stability and security for the renter, which can be very valuable. Stability means tenants can take the time to get settled and turn an apartment into a home without having to pack up in a few months. Long-term tenants who like the idea of not having to move furniture or have evolving styles can also leverage Fernish. The platform rents furniture for up to 12 months at a time and has rent-to-own options.
A variety of Essex communities offer incentives for new renters who sign a minimum 12-month lease. Each property may have unique move-in offers, so it's best to check the community's website or contact the leasing office to find out more. Many of these discounts are offered for a limited-time only, so it's a good practice to check often!
Long-term Lease: Cons
While a long-term rental offers more flexibility and less commitment than buying a house, it doesn't provide the freedom a short-term rental does. The primary con of a long-term lease is the lack of flexibility you have when committing to a longer period. While renters can technically move within the term if needed, it can be very costly to break a lease, which is a contractual agreement bound by law. The vacated tenants are still responsible for rent through the remainder of the lease, or in some cases, they must pay a costly buyout or lease termination fee.
In Short (or Long!)
There are pros and cons to short- and long-term leases, and so the best option is the one which works for your lifestyle in your particular city or neighborhood. So, when you set out apartment hunting, compare your priorities against what's available.
Find your Essex Apartment
Our apartment communities span from San Diego to the Pacific Northwest in some of the most sought-after locations on the West Coast. Whether you're looking for life in Los Angeles, settling down in San Jose, or relaxing in Oakland, we can help. Choose from bustling city life, quiet comfort in the suburbs, sun and sand at the beach or outdoor adventures and a wide variety of on-site amenities and floor plans that span from studios to two-bedroom apartments to townhomes. Whatever your style and budget, we have a community that's right for you.
Explore our nearly 250 apartments, such as Cedar Terrace in Bellevue or in Windsor Ridge in Sunnyvale, and learn more about current leasing or move-in specials.