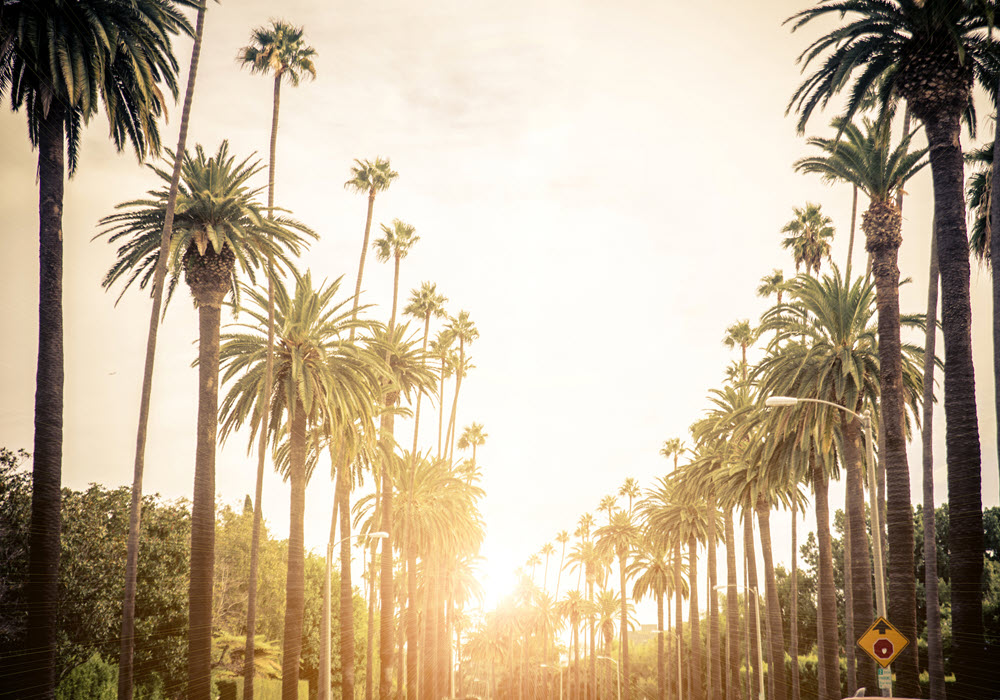 Best Time to Rent an Apartment in Los Angeles
Are you thinking of moving to Los Angeles? The city boasts some of the best weather, entertainment, food, and recreational opportunities in the country. These days LA is also gaining a reputation as a tech hub, which means good jobs outside of the entertainment industry are increasingly available.
But when should you take the plunge? While circumstances outside of your control sometimes dictate timelines for apartment hunting, if you can manage when you move to Los Angeles, there's plenty to consider, including rental prices, the ideal time of year to relocate, and more.
Base Your Decision on the Perfect Apartment
Sometimes, the most important consideration in a move is where your home will be and what it will feel and look like. If finding the perfect Los Angeles apartment in your ideal location is your most important concern, flexibility will be key. Whether you're looking in Santa Monica, Venice Beach, or Hollywood, it's important to remember not all neighborhoods and apartment buildings are the same. Find out which areas you like best by walking and biking through them.
Once you have a sense of what you want in a new apartment, start making an apartment list. Then, reach out to the landlords, property owners or property managers where you'd be happy renting and ask whether they have any available apartment homes. From there, make sure you have everything you'll need to secure the unit: first and last month's rent, security deposit, proof of income, and the like.
As you can tell, waiting to rent an apartment in LA until your apartment search yields precisely what you want can take a lot of time. If you live in Los Angeles County or the LA metro area, you can take day trips to different neighborhoods as you explore where you want to live. However, if you live out of state, you'll need to either fly or drive in to get a feel for where your ideal apartment might be and what it can offer you.
Move Into an Apartment When You Can Save the Most Money
For most people considering a move to Los Angeles, the most pressing question is, "When is the best time for renters to move in and save money?". Even though Los Angeles is a popular place to live, supply and demand still fluctuates throughout the year, which means the rental market can be kinder to your wallet at specific times.
If you have the freedom to choose when you move to LA and your main concern is saving money, plan to find an apartment in the winter months, ideally November. According to a recent study by RentHop, renters who move to LA in November pay 2.3% less in rent than those who move in September — likely because of the influx of college students. While the savings probably don't seem like much up front — you'll pay about $60 a month less for a $2,400 apartment, which can add up over time.
Base Your Decision on the Ebb and Flow of Tourism
While over 50 million people come to LA for vacation or business each year, tourist season hits its peak in June, July, and August when the city is full of people enjoying everything the area has to offer. While every time of year is a good time to move to LA, the city is slightly quieter in the fall and spring months, though its vibrancy and fun never take a break!
Move to LA During Your Favorite Season
While Los Angeles weather is world-famous for being pleasant almost all the time, some seasons are a bit better than others — depending on your personal preference. For great weather, a little rain, and the fewest crowds (except around Spring Break), choose the spring months of March and April. For the warmest ocean water (68 degrees Fahrenheit on average), plan to move to LA during late summer — August and early September.
But why stop at the weather? Southern California is renowned for its proximity to great farms. With an abundance of farmers markets to shop at, why not move to town when your favorite foods are in season?
Avocados are their tastiest in May.
Blackberries are plump and ripe in July and August.
Grapefruit is in season from January to June.
Tomatoes are their best from July to November
Another season you may want to be present for is Awards Season. Typically, from late March through the end of April each year, celebrities, movie studios, and the media who highlight them are in a frenzy to find out who will be nominated, who will win, who will be snubbed, and what everyone will wear. If you're someone who loves film, celebrity culture, or perhaps both, move to LA with plenty of time to be settled in before the Awards Season bustle begins.
Whether you're looking for a studio, one-bedroom, or two-bedroom apartment, Los Angeles has a perfect apartment home for you.
Find Your Essex Apartment
Our apartment communities span from San Diego to San Francisco and the Pacific Northwest in some of the most sought-after locations on the West Coast. Whether you're looking for life in Los Angeles, settling down in San Jose, or relaxing in Oakland, we can help. Choose from bustling city life, quiet comfort in the suburbs, sun and sand at the beach, or outdoor adventures and a wide variety of on-site amenities and floor plans that span from studios to two-bedroom apartments to townhomes. Whatever your style and budget, we have a community that's right for you.

Explore our nearly 250 apartments, such as Tiffany Court in Miracle Mile or The Dylan in West Hollywood and learn more about current leasing or move-in specials and pricing.