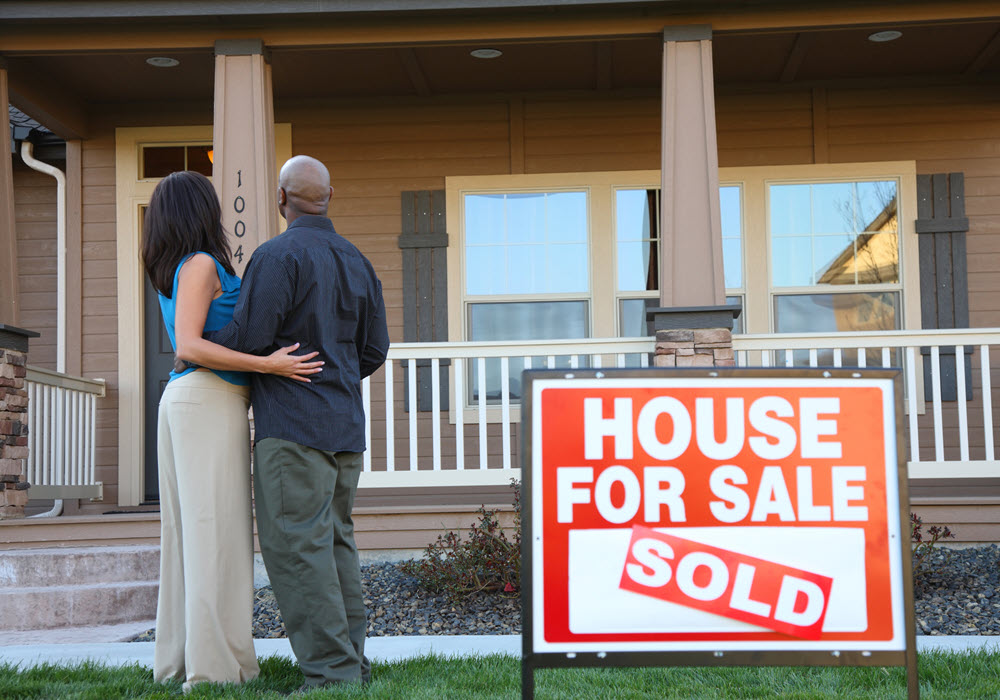 Top Tips for Downsizing from a House to an Apartment
Are you tired of doing yard work, home repairs, and managing the upkeep of your house? Have you had enough of paying property taxes? Perhaps an empty nest means more rooms to dust and clean? Are you looking to save money and travel more without worrying about the financial obligations of your home?
Whatever your reason for considering downsizing from a house to an apartment, here's a list of simple ideas and tips to keep in mind and help you on your new adventure!
Make a Wish List
When you're downsizing and starting over, creating a list of "must-haves" versus "wish-to-haves" can make a big difference in your search. This list should cover everything, including your monthly budget, the number of rooms you'll want, what kind of apartment amenities you'd like, parking spaces, location, whether they accept pets, and anything else important to you.
Do you prefer living on the bottom floor or the top? Do you want a community within walking distance of stores and restaurants? Do you want a gym or pool? Does your new apartment provide storage at no extra charge? Is there an on-site dog park or pet spa?
Don't leave anything out. After all, this is your chance to dream.
Make a Game Plan
If it's been a while since your last move, you may have forgotten the hidden surprises which pop up along the way. Sure, you'll need to sell and give some stuff away, but there's usually more to it. It's crucial to have a game plan in writing before your move because it can make all the difference in your smooth transition to more freedom and personal time.
Will you be renting a truck and hiring movers for the big day? Will you be storing things in a rental container or getting rid of what you can't keep? If you own pets, you'll need to prepare them for the move as well as your new space.
Planning well in advance and keeping notes about the details of the move helps ensure you don't end up scrambling at the last minute. When following your plan, you'll feel confident in your new home life ahead.
Measure Your Furniture
Once you've picked a new place, you'll want the stuff you bring with you to fit in it. Otherwise, you'll be wasting money moving items, which may take up the whole room or not fit at all. With a few simple measurements, you'll be able to choose an apartment home knowing your furniture will easily fit, or you can arrange to donate, sell it, or trash it before it causes an unnecessary headache. If you are considering an Essex community for your new home, you can conveniently measure your apartment before you move in using the measurement tool included with our 360-degree tours!
Be careful not to go on a shopping spree, though. Experts advise you settle into a place before making new furniture decisions to allow yourself time to see what you need and will use. If you wait, you'll be more certain your new purchases will fit your new lifestyle.
Declutter Your Life
Decluttering saves time on packing, moving expenses, and overall hassle. For some, this step is hard because it may mean parting with fond memories. Others find it absolutely liberating. Fans of Marie Kondo, for example, say they only keep items that spark joy .
Before you downsize and declutter, start by making a general inventory of what you do and don't need, what you will take and what you can part with. Keep in mind your new space and new lifestyle will require less. Depending on your budget, this may be the time to get rid of all but your favorite things and start fresh.
Sell, Donate, and Give Away
Once you know what you'll be taking with you, use OfferUp or Craigslist to help you find buyers nearby to get rid of items you no longer need. Or pick a weekend and throw an old-school garage or yard sale with signs in the neighborhood and free lemonade.
You can donate your more gently used items to local charities and non-profits like Goodwill, Dress for Success, and Baby2Baby. FreeCycle.org and NextDoor can help you give things away in your community. Don't forget to check with local food banks, schools, and libraries as well. Do make sure to get a tax deduction receipt from the charity organization or non-profit whenever possible.
Be sure to include family and friends in the process before selling or donating in case there are any items they might miss dearly if you got rid of them!
Get Serious About Storage Solutions
Moving from house to apartment usually means less room, but living large in a small apartment is easy if you know how to maximize your storage solutions. Make the most of your new space and keep it feeling roomy and open with clothing and shoe organizers, floating shelving, creative folding techniques, and furniture with extra storage like beds with storage drawers underneath, ottomans, or expandable coffee tables.
Some upscale living communities, such as Essex communities Aqua at Marina del Rey, Apex, and Anavia, provide extra storage for residents as part of the leasing agreement without the added expense of renting a storage unit.
Is Downsizing Right for You?
There are many reasons people decide to downsize from a house to an apartment, including gaining a smaller, more personalized space with on-site amenities such as gyms, saunas, business centers, and yoga studios, or relocating to a new city closer to loved ones and family.
Downsizing for seniors can mean more freedom, with no property upkeep, tiring yard work, or home improvement and maintenance to worry about since the property will be managed for you. Having utilities, and in some places cable and internet, bundled into your monthly payment reduces your hassle as well, as does being able to log in through an app on your mobile device or tablet to pay your rent and request maintenance service. There's also the financial incentive, with recent studies showing renters often save more than owners.
We hope these tips will help the experience of downsizing your home go as smoothly as possible. All you'll have to worry about is how you're going to relax once you're done!
Find Your Essex Apartment
Our apartment communities span from San Diego to San Francisco and the Pacific Northwest in some of the most sought-after locations on the West Coast. Whether you're looking for life in Los Angeles, settling down in San Jose, or relaxing in Oakland, we can help. Choose from bustling city life, quiet comfort in the suburbs, sun and sand at the beach, or outdoor adventures and a wide variety of on-site amenities and floor plans that span from studios to two-bedroom apartments to townhomes. Whatever your style and budget, we have a community that's right for you.
Explore our nearly 250 apartments, such as The Havens in Fountain Valley or The Henley in Glendale, and learn more about current leasing or move-in specials and pricing.